Coronavirus: What Men Need to Know
The COVID-19 pandemic has clearly turned our lives upside down. Over 120,000 people have died and over 2 million people have contracted the disease so far. (Understanding of course that these numbers are up for debate and are outdated by the time you read this, but you get the point…)
We still have a lot to learn about the disease, but we know that there are certain risk factors that increase the incidence of developing significant symptoms or dying from the disease – older age, chronic diseases, hypertension, obesity, smoking, and being male. But even otherwise healthy individuals are being affected by this virus – including myself (you can check out my personal story below).
It's critical that you to do everything you can to prepare and protect yourself and your family. So here are some do's and don'ts for what men need to know about coronavirus and how to optimize your health and strengthen your immune system.
What To Do:
Stay home. If you must go out, practice social distancing. Keep a minimum 6-ft distance between yourself and any other person. Remember: the virus doesn't move. People move the virus through transmission across groups and places.
Wash hands frequently using hot water and thoroughly lathering with soap for at least 30 seconds.
Avoid touching your face, especially your eyes, nose, and mouth.
Wear a tight-fitting, high-thread count face mask in order to reduce any potential virus shed – you could be an asymptomatic carrier who unwittingly infects others. Recent studies suggest 25% to 50% of coronavirus carriers don't have symptoms.
Wash your hands before donning a face mask, and touch only the fasteners.
Hydrate! Drinking lots of water keeps your lungs moist and your fluids running smoothly.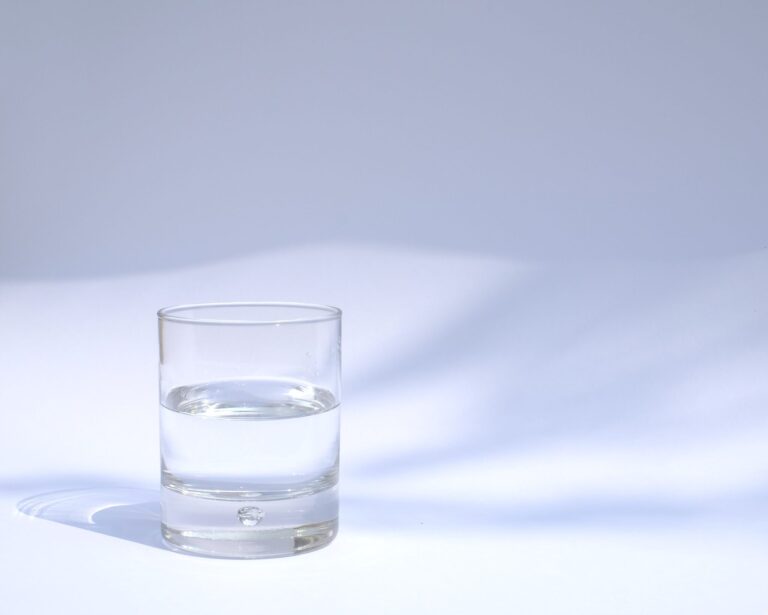 Reduce fear and lower your stress level with calming activities. Practice meditation. Find hobbies around the house. Read a new book. Learn a new skill. Stay socially connected with friends and family by simple phone calls or video calls. Have sex! Find activities that calm you. Stress activates stress-induced rise in cortisol levels, which greatly reduces your immune system capabilities, wreaks havoc on testosterone levels and causes damaging inflammation.
Optimize your body's ability to fight infection and disease by eating nutritious foods.
Get plenty of sleep. Studies show that people who don't get quality sleep are more likely to get sick after being exposed to a virus. Sleep (especially deep, slow-wave sleep) supports the initiation of an adaptive immune response. Lack of sleep can also affect how fast you recover if you do get sick.
Zinc supplements can be very beneficial with antiviral activity deep within cellular tissue. Plus, A meta-analysis of trials indicated that daily zinc supplementation can reduce the incidence of pneumonia by 41% and diarrhea by 18%. The recommended daily allowance is 10 mg elemental zinc, and it's been found that 40% of North Americans are zinc-deficient already.
Vitamin C (at standard daily recommended levels, rather than mega-dosing) has shown promise in decreasing overall inflammation, which can enhance immune function.
Be sure to cancel/reschedule elective medical and dental appointments that would otherwise interfere with social distancing protocols.
Buy a 60-90 day supply of supplies and medications. This keeps you away from crowded places so that you can
Wipe your phone down daily with 70% isopropyl alcohol to disinfect this frequently- touched device.
The virus may live on cash and credit cards – wash your hands thoroughly after touching these surfaces.
If you experience any symptoms of Coronavirus (which include fever – even low grade, dry cough, shortness of breath, nausea, flu-like symptoms), self-isolate away from others, even in your household. If you can, contact your doctor to notify and manage symptoms.
Cover your sneeze/cough and move away from others who are sneezing/coughing
Stay informed – advisories are rapidly evolving. Credible sources include the Centers for Disease Control and the World Health Organization.
Take-out food may be slightly higher risk than eating at home, but how much excess risk is still unknown. If someone who prepares your food is infected with COVID-19 virus, your food or food utensils/containers may get contaminated. Discard takeout containers and use your own utensils, plates, cups.
If you come into contact with someone who has tested positive for coronavirus/COVID-19, quarantine yourself for 14 days.
What Not to Do:
Don't panic! Your natural fight-or-flight response will sharply reduce your body's immune system response. Plus, emotional contagion (the spread of fear or panic) can be more contagious than the virus itself.
Don't approach social distancing/quarantine like a day off – that means no play dates, running errands or group recreation and visits. This is not vacation time and failing to maintain proper social distancing defeats the purpose of our combined effort!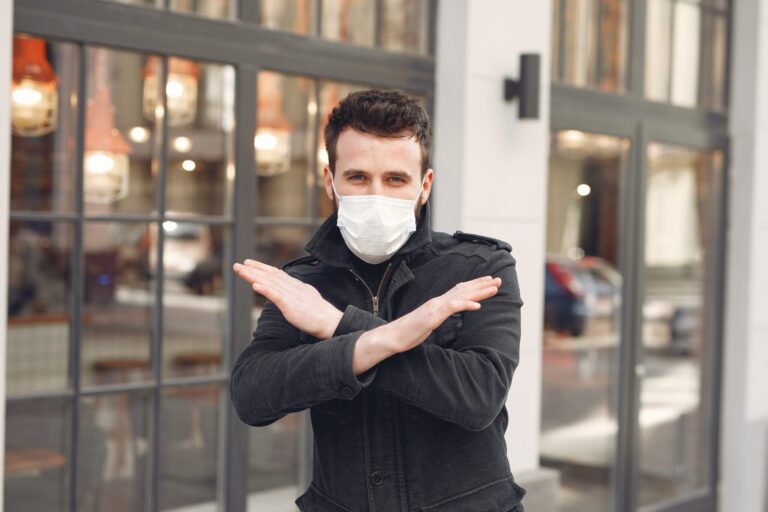 Don't watch the news excessively. Tune in to stay informed daily, but limit that to a short session.
Don't load up on junk food and plant yourself on the sofa – stay active.
Don't bring your shoes in the house or place them on surfaces you'd touch.
Don't shake hands with others right now. Use an alternate greeting instead.
Don't call for testing if you don't have symptoms, per the Centers for Disease Control.
Don't travel right now – people move the virus.
Don't visit elderly family or friends – use video chat, phone calls instead. They are in the highest risk group and need to be protected from virus exposure at all costs.
Don't skimp on disinfecting frequently-touched surfaces. Coronavirus can remain 'alive' on surfaces up to 3 days on stainless steel and plastic, up to 24 hours on cardboard.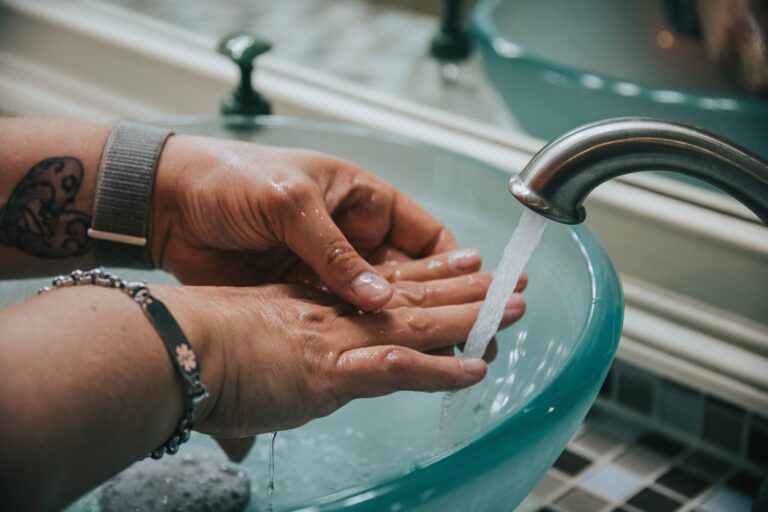 Don't interact with pets if you think you may have symptoms. Better safe than sorry.
Don't share things like cups, eating utensils, and straws, even among family.
If you are experiencing symptoms, don't head to the ER unless you have difficulty breathing, sudden confusion, worsening of symptoms, and/or you're in a high-risk group.
Don't ignore or underestimate red flags: fever (100F or higher), flu-like symptoms, nausea, or excessive fatigue. To be safe, assume you have contracted the virus and self-isolate.
Men ask me every day what they should do to avoid contracting the virus. I believe the most important thing you need to do is focus on optimizing your health, which will enhance your body's innate immune system. You can no longer be complacent with your health. You need to take charge and focus on what works!
Men's health optimization requires us to approach our body as a whole system:
Addressing testosterone levels
Reducing damaging inflammation
High-quality sleep
Nutrient-rich foods
Effective exercise
and DNA-based performance plan
Will all help you achieve the next level of health for a cutting-edge drive towards vitality and longevity.
Today, in the world of optimal health & peak performance peptides are one of the latest in scientific advancements. Peptide therapy can not only boost your immune system, but can help with fat loss, tissue repair, and reduction of inflammation – the major contributor to chronic diseases. They can even extend your life! Discover what these power-packed peptides could do for YOU.
Get Your Free Men's Health Guide to Strengthen Your Immune System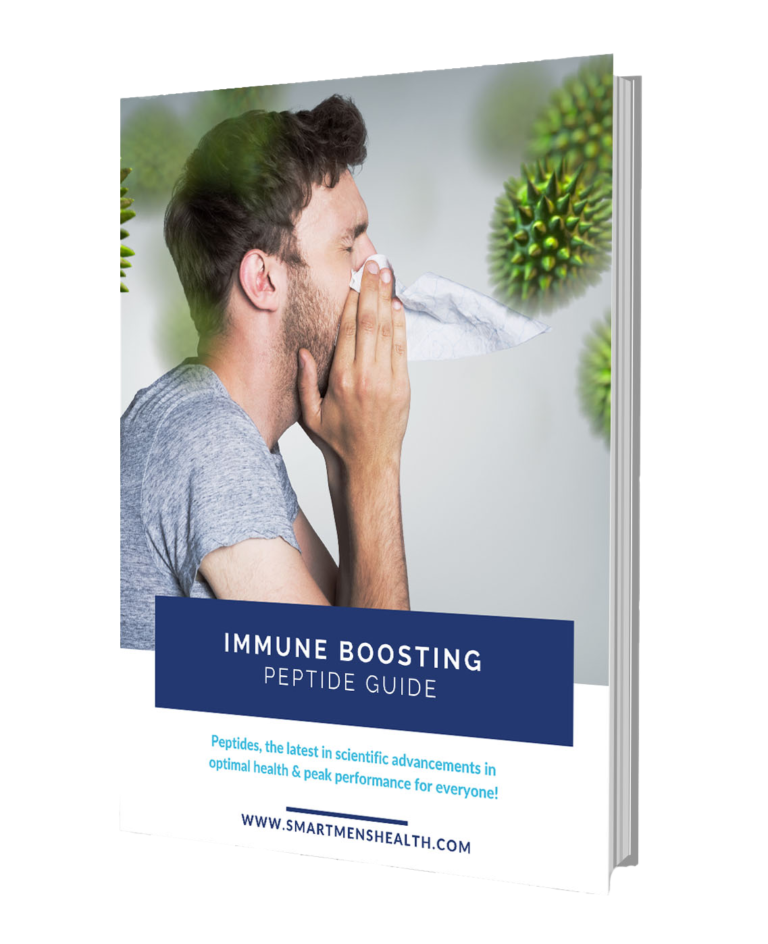 What's Inside: Dr. Tracy Selected His Most Potent, Immune Building Strategies That Boost Your Defenses Against Viruses, Bacteria, And Other Pathogens. Each Science-Based Strategy Is Straightforward And Easy For You To Start Using TODAY.