Improve Focus & Overall Health for the Whole Corporate Team
Organizations with an established health and wellness program report 11% higher revenue per employee, 1.8 fewer days absent per employee every year, and 28% greater shareholder returns.
When your organization embraces a top-down focus on health and wellness, you create a workplace where the employees and the business thrive. Ensuring your employees maintain their health means increased productivity and better profitability.
Your team is under pressure everyday – from managing important projects to competing with tight profit margins to meeting critical deadlines. But if your team does not effectively manage their stress and focus on health-promoting behaviors, they can suffer from burnout and brain fog. And a corporate team struggling with lack of focus and mental clarity and poor concentration will lose productivity, ultimately affecting the bottom line.
Lifestyle Coaching for the Team
An executive health program is the most effective way to get the most out of your team. With customized solutions, an executive health program provides the lifestyle coaching and accountability your team needs to get back on track with optimal performance.
Executive health coaching focuses on systems-based strategies to improve stress resilience, optimize nutrition, prioritize physical activity, and improve sleep habits. The Gapin Institute provides nutrigenomic and epigenetic coaching to provide a personalized approach to high performance health and wellness. Studies have shown that people are more inclined to commit to nutritional and other health recommendations when it is based on their specific genetic make-up.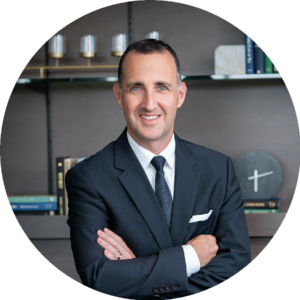 A Customized Executive-Level Health Plan
A robust corporate health and wellness program is a highly effective strategy to improve your organization's productivity and increase profits. With The Gapin Institute Corporate Wellness Plan, we combine group wellness initiatives with personalized strategies based on genetics and cutting-edge biometric tracking that can include wearable technology. We want to help you transform your employees' health and ultimately upgrade their performance and productivity. To learn more about our executive wellness program or how we can customize a plan for your team, call us at (941) 444-1441.