Over 40% of men are overweight or obese. And excess weight affects every aspect of your health and performance. It increases your risk of cardiovascular disease, diabetes, and mortality. It crushes your hormone function, cognitive function, energy, mood, and sexual function.
And men like you often struggle trying to lose weight. You may have tried the latest fad diet, or you've starved yourself, or spent hours on the treadmill with no results. That's when a physician-directed weight loss program can be what you need.
Based on scientific principles that target the root cause of weight gain, medical weight loss programs help men lose weight by targeting what your body needs. This is not a quick fix, and doesn't include surgery or any magic diet pills!
Most conventional weight-loss plans fail because they focus on a one-size-fits-all approach. Obviously, a healthy lifestyle including good nutrition, exercise, sleep, and stress management are important for weight loss. But these programs don't look at your unique physiology or genetic blueprint to be able to focus on what's right for you.
Our metabolism, hormone balance, microbiome, genetic makeup, and micronutrient status all have a dramatic effect on our ability to lose weight as well. This is why we emphasize systems-based precision medicine for a personalized approach to medical weight loss.
A cutting-edge, personalized tool for weight loss is peptide therapy. Peptides are signaling molecules composed of chains of amino acids that provide very specific and powerful effects. Some peptides such as Amlexanox can effectively suppress appetite, whereas others such as growth hormone releasing peptides help build muscle or burn fat. Peptides may be a powerful part of your customized weight loss plan.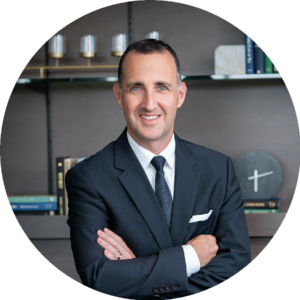 Schedule A Virtual Consultation Today
A medical weight loss plan isn't a diet; it's a health transformation. By targeting precise factors that affect your weight, we can start you on a personalized path toward weight loss and rejuvenation. Learn how our personalized approach to medical weight loss is right for you by scheduling a virtual consultation with the Gapin Institute.