TruAge Biological Age Test
At the Gapin Institute, we use the latest technology to help men look and feel their best.  We offer the TruAge Biological Age Test. This epigenetic test looks at how your DNA expression has impacted your body and health. It can be used to predict a man's likelihood of getting diseases and illnesses.
The TruAge Biological Age Test is a science-based approach to help you get your edge back. It helps men maximize their performance and health.
The information about a man's genetic makeup can predict susceptibility to disease and many aging-related conditions, such as cancer or Alzheimer's. We use the results as a roadmap for optimizing your fitness and health.
We will develop your personalized plan to help you reach your goals and realize peak potential. This regimen may include diet, supplementation, exercise, and more.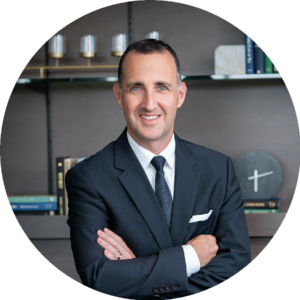 Schedule A Virtual Consultation Today
The TruAge Biological Age Test is a useful tool to help you create a better future. We will also do a complete medical exam and discuss your wellness needs and expectations. 
Meet Dr. Tracy Gapin, and learn about our comprehensive, customized approaches to your health and fitness. Schedule an appointment today to find out more about how we can help you! 
Dr. Gapin is board certified by the American Board of Urology and is a Fellow of the American College of Surgeons. After his undergraduate education at Texas A&M University and medical school training at the University of Texas Southwestern Medical School, he completed a general surgery internship and urology residency at the University of Florida.