Performance anxiety is one of the biggest opponents against a healthy and happy sex life. It can become a physical and emotional obstacle that can drastically impact your quality of life—both inside and outside the bedroom.
What is performance anxiety and how can you overcome it to achieve an exciting sex life once again?
What is performance anxiety?
Performance anxiety is literally anxiety about being able to perform sexually.
It can manifest in a number of ways:
Premature ejaculation

(PE): ejaculating before or immediately after penetration

Delayed ejaculation (DE): a prolonged period and/or overstimulation is necessary in order to ejaculate

Erectile dysfunction

(ED): inability to get or maintain an erection long enough for intercourse

Psychological stress in and out of the bathroom

Low libido

or lack of interest in sex

Obsessive negative thoughts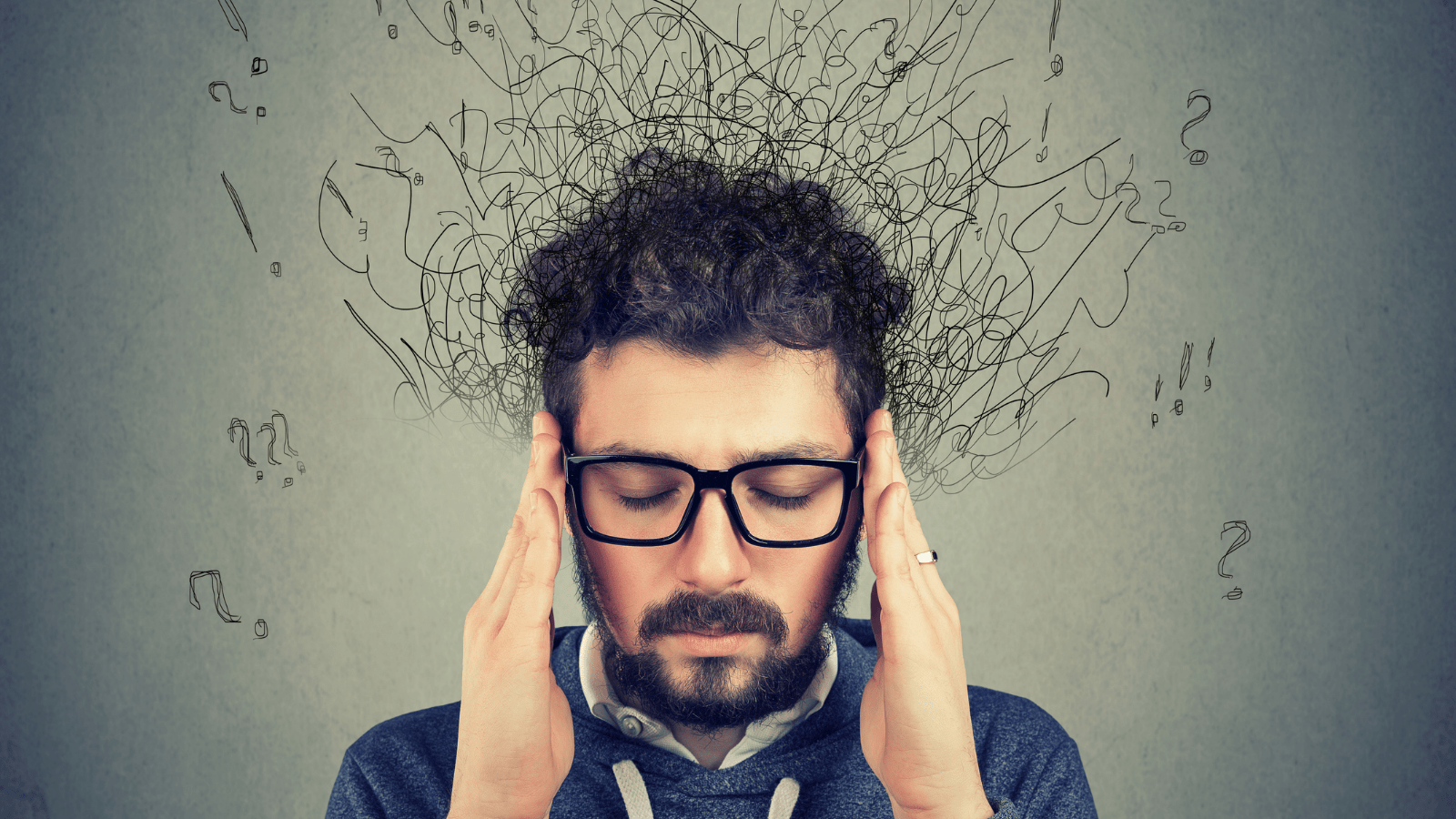 Even cheating on a partner or having multiple partners can be a sign of performance anxiety. In some cases, men may seek sexual satisfaction elsewhere if they find they are having performance anxiety with their partner. This is generally the cause of some sort of previous negative sexual experience with that particular partner, often exacerbated by a lack of communication.
Note: Experiencing one of the above instances once or twice doesn't necessarily mean you have performance anxiety. However, as we'll discuss below, even one instance of the above can actually make you talk yourself into having performance anxiety in the long-term!  
What happens to your body with performance anxiety?
Performance anxiety isn't all in your head—although it usually stems from the head. Anxiety is not only an emotional or psychological problem but also a physical concern with serious associated health implications. Anxiety is part of the body's natural fight or flight response. It's actually a warning sign meant to help protect us from danger.
Performance anxiety can actually make you feel like you're in a hostile situation when you're about to sex. That's not very sexy.
When you feel anxious or stressed, your body releases cortisol. Cortisol, the "stress hormone," actually stops the production of testosterone. You need a high level of testosterone in order to feel sexy. Testosterone is the libido-boosting hormone in both men and women. Lowered testosterone can cause a decreased sex drive, depressed mood, weight gain, and erectile dysfunction—all of which worsen or cause performance anxiety.
Learn more about how to naturally raise your testosterone levels and reduce cortisol levels.
Moreover, anxiety can actually cause your blood pressure to rise. This can lead to hypertension and cardiovascular concerns, which inhibit blood flow throughout the body. This means that blood can't flow to the penis for an erection. In fact, anxiety is often a major contributor and cause of erectile dysfunction because the penis literally isn't getting the blood it needs to get hard.
These physical manifestations of stress can worsen your ability to perform sexually, causing a negative feedback cycle of performance anxiety.
Where does performance anxiety come from?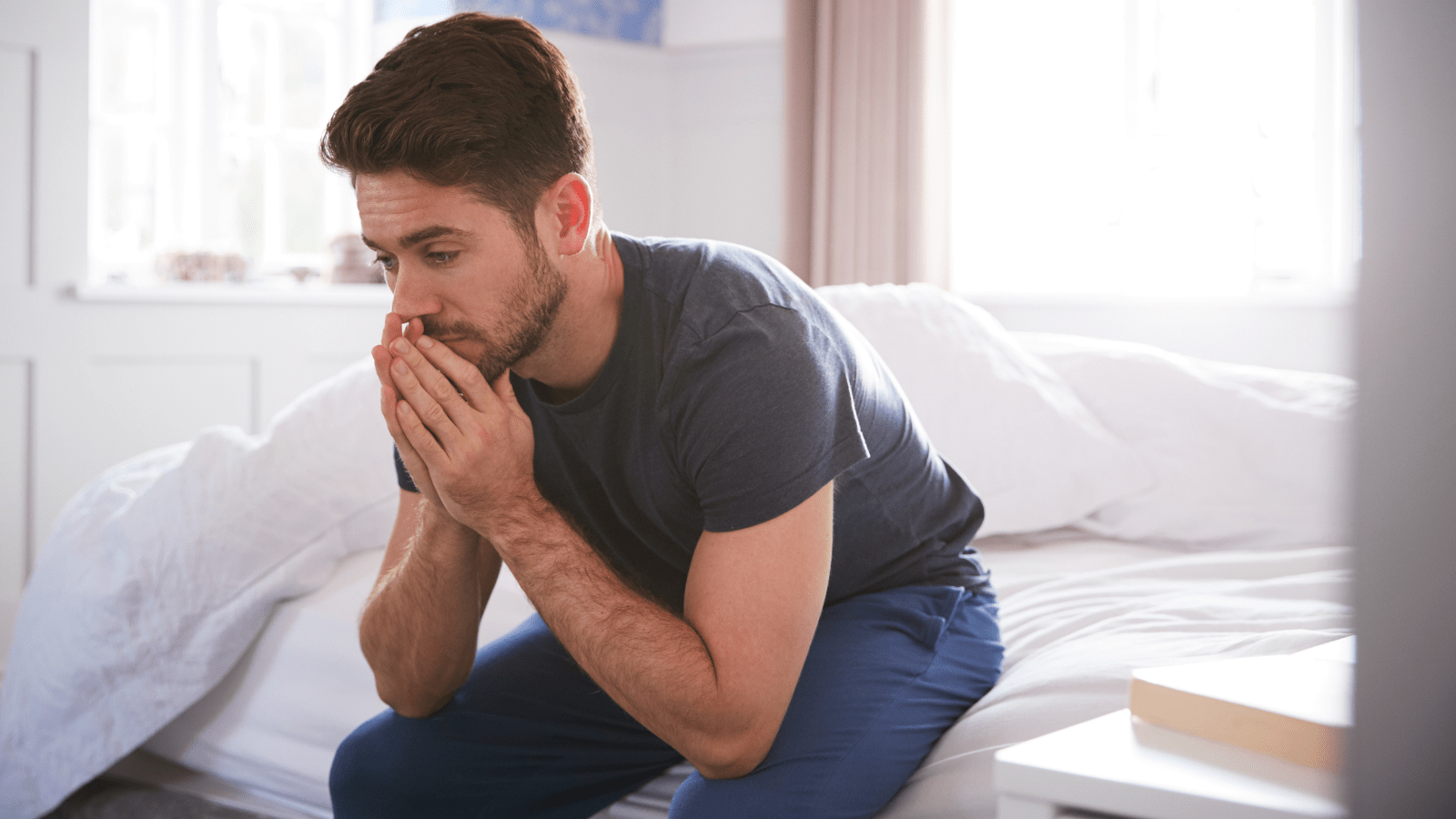 Performance anxiety often starts small and grows. It's generally psychological, where you start to overthink your sexual experiences.

Did I last long enough?

Did I make my partner happy?

What did my partner think about that one thing that I did?

Was I good?
The more you ask yourself these questions, the more anxiety you'll get. These constant thoughts can affect your ability to have enjoyable sex in the future. You're too busy thinking about what could go wrong or your partner's "judgment" than focusing on the fun and pleasure of the moment.
But these thoughts are coming from somewhere… so what can spur these anxieties?
Society's views of sex
Consider the term "performance anxiety." Even the wording of that is stressful!
Socially, we've started to think of sex as a "performance." This puts a lot of pressure on the act. It reminds us of public speaking or playing in the Super Bowl; we feel like we're expected to have grand performances in the bedroom.
Moreover, masculinity standards can put a lot of pressure on sex. When boys start entering "adulthood," they're quickly taught that having sex makes them cool. We continue to watch movies and TV where the "cool" guys get the girls and have amazing sex. This starts to condition the brain that sex equates to masculinity.
As a society, we've transformed sex from something intimate and pleasurable to something competitive and goal-oriented. Thus, if something "goes wrong," we can start to feel emasculated or anxious about ourselves.
Porn
Porn adds another layer to this idea of "performance." Pornstars are literally putting on a sexual performance. Everything has to look perfect in porn. That can make us normal folks—without special lighting and editing equipment—feel a little anxious.
Watching a lot of porn can actually even cause erectile dysfunction due to insufficient real-life sexual arousal, issues of low self-esteem and confidence, and less visual and auditory stimulation. Learn more about porn-induced erectile dysfunction here.
Past negative experience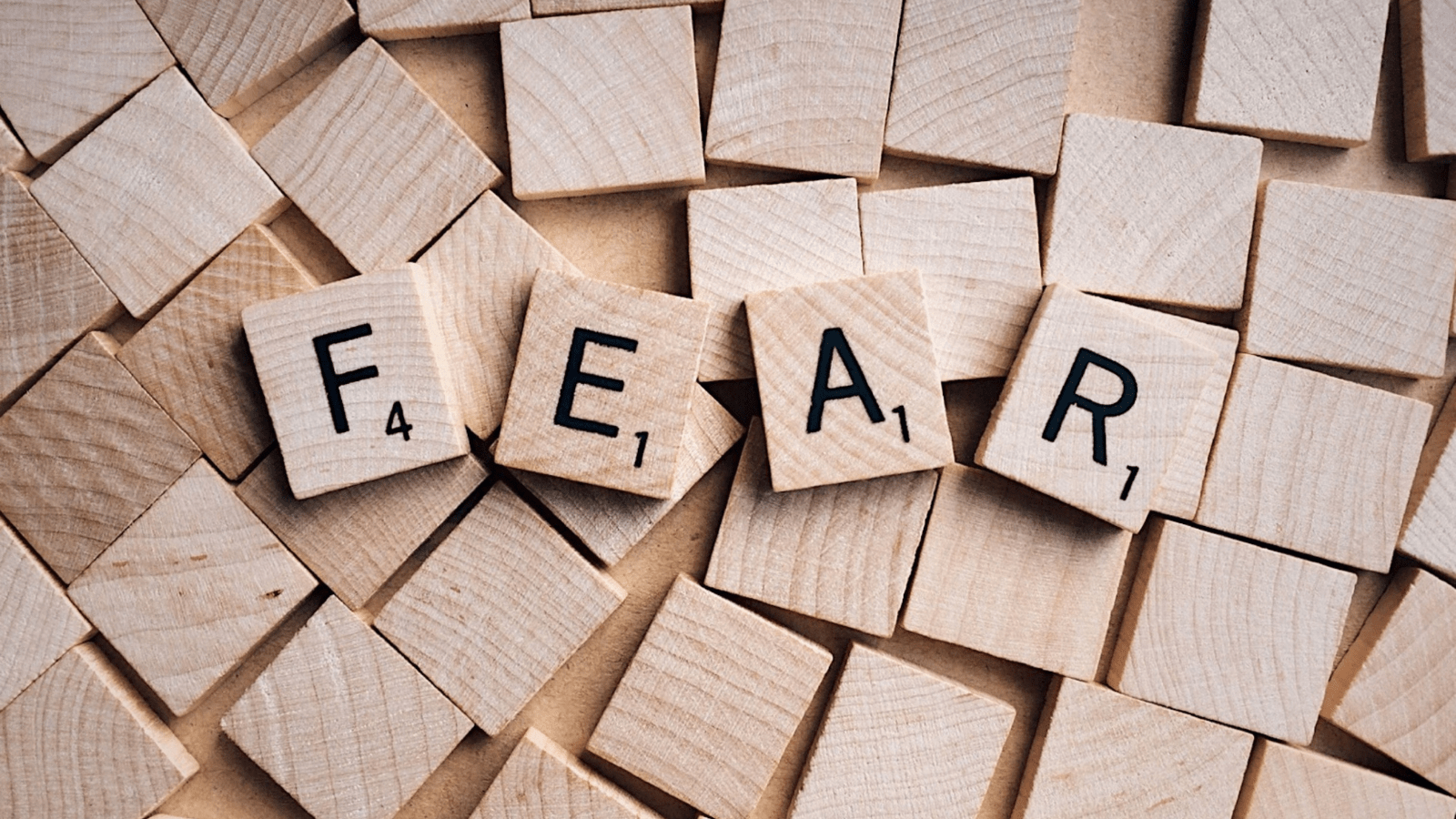 Like any sort of "trauma," our minds can build negative associations. If something happened in a previous sexual experience, you might consciously or subconsciously take this event with you into your other experiences.
For example, you had one instance of premature ejaculation with your partner for some reason. Or you had a week where you couldn't seem to get an erection. You might be embarrassed by your "inability to perform." You can then start convincing yourself that you have a "problem" and that you'll never be able to please your partner again.
This is especially exacerbated if a negative experience happens and the partners don't communicate about it. This can cause men to start overthinking the experience, often undermining their own masculinity and confidence in tandem.
Confidence or self-esteem issues
Specific sexual instances can cause men to lose confidence in the bedroom. Other confidence or self-esteem issues can make a man feel anxious to get naked or please his partner. For example, a man may have body issues because he's slightly overweight or he's insecure because he has a large mole near his penis.
Again, these confidence concerns often stem from a lack of communication with the partner. More often than not, these are perceived self-esteem issues not based in reality.
Medical concerns
While performance anxiety is often psychological, these psych concerns can stem from physical problems as well. There are some unrelated medical problems that inhibit your ability to have sex. For example, a man may have diabetes, which shows a secondary symptom of erectile dysfunction.
When a man has these physical concerns, he might start thinking something is "wrong" with him—rather than thinking of his ED as a medical concern. This can then lead to negative self-talk and confidence concerns, ultimately lending itself to performance anxiety.
Desire to please
Sometimes performance anxiety can come from a positive place but have a negative impact. You might worry about pleasing your partner so much that it actually becomes debilitating. You start overthinking about how to "perform" in a way that will excite them, and you end up not having any fun or pleasure yourself. If you don't feel that excitement yourself, your brain won't signal your body to physically prepare to have sex. If you aren't feeling sexy, your body won't be able to have sex.
Negative feedback loop
All of these physical and psychological concerns can mix to create a negative feedback loop, potentially causing a man to spiral down into severe performance anxiety.
The cycle looks something like this:
Something happens that causes you to feel you didn't perform "at your peak" during a sexual experience.

You start thinking about that sexual experience and wondering what happened.

This overthinking begins to cause you to wonder if you have some sort of "problem." This can make you feel emasculated and unconfident.

Thinking about this "problem" causes the problem to manifest itself. You can literally talk yourself into not being able to perform.

This causes further problematic sexual encounters.

This causes even more anxiety, which can push your body into a physically unhealthy state of high stress, low testosterone, and high blood pressure.

In turn, these concerns create a physical performance issue.

So you can't perform again because of a physical problem.

And then the negative self-talk starts again.
It causes a vicious cycle of psychological and physical concerns.
This cycle can be hard to break when you're in it.
But you can break it…
And you can start breaking it right now!
How do you overcome performance anxiety?
Stop thinking of sex as goal-oriented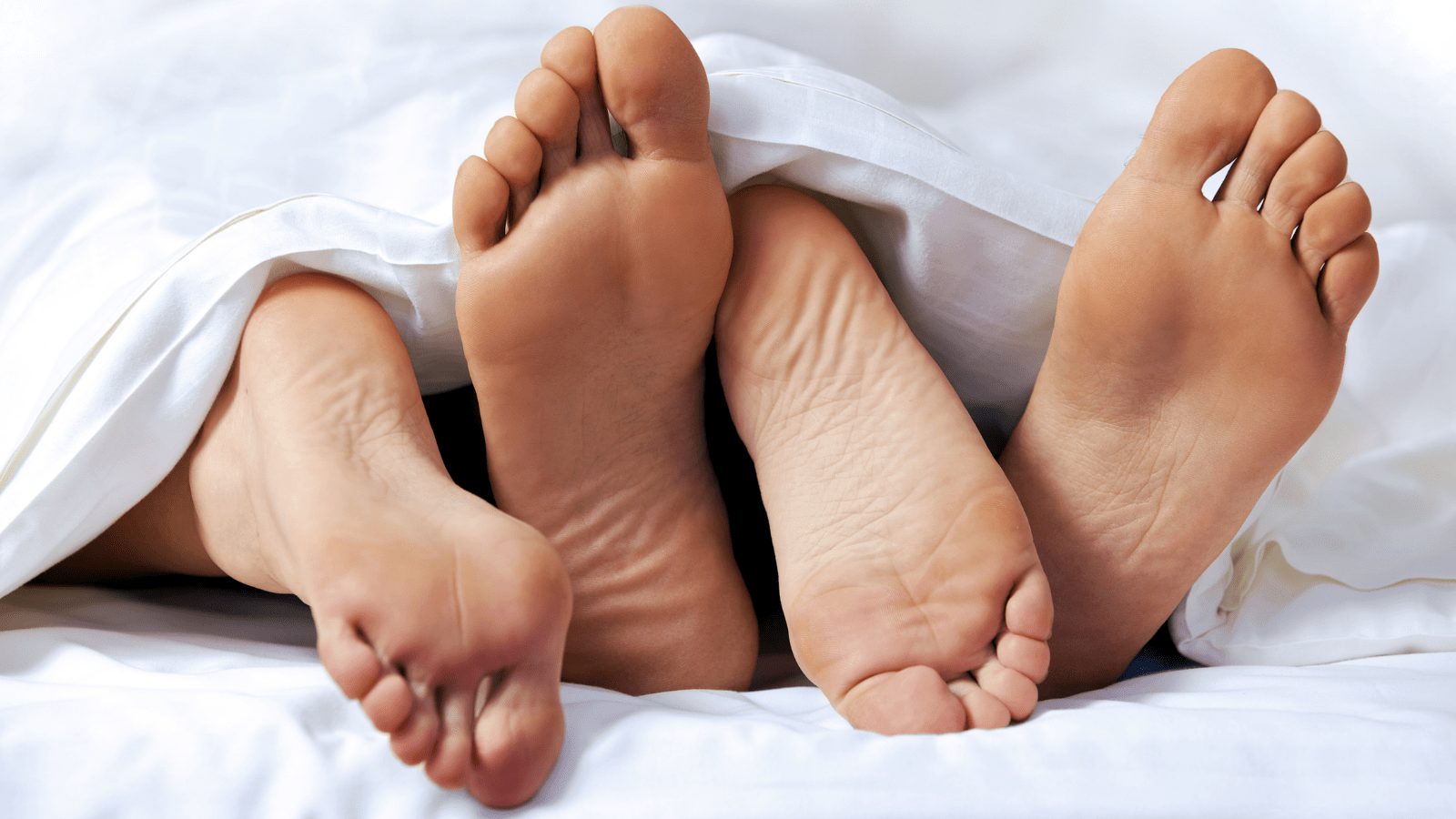 Sex is not about putting on a performance. Sex is not even about having an orgasm. It's about pleasure and intimacy. It's about connecting with your partner in an intimate—and very enjoyable—way.
Try having sex without worrying about an orgasm. Tell your partner that you want to focus solely on foreplay. This can relieve some of the pressure and give you time to better explore one another. This can help overcome some mental hurdles moving forward.
Stop judging yourself.
Masculinity does not mean you are perfect at sex. Sex is an important part of life—but it's not an important part of your identity.
If something happens, don't start telling yourself you have a "problem." Realize the event for what it is. Maybe you'd had too much to drink. Perhaps you were stressed from work. Maybe you have an underlying medical concern to chat with your doctor about. Stop overthinking or misplacing meaning to a sexual event.
Remind yourself how awesome you are.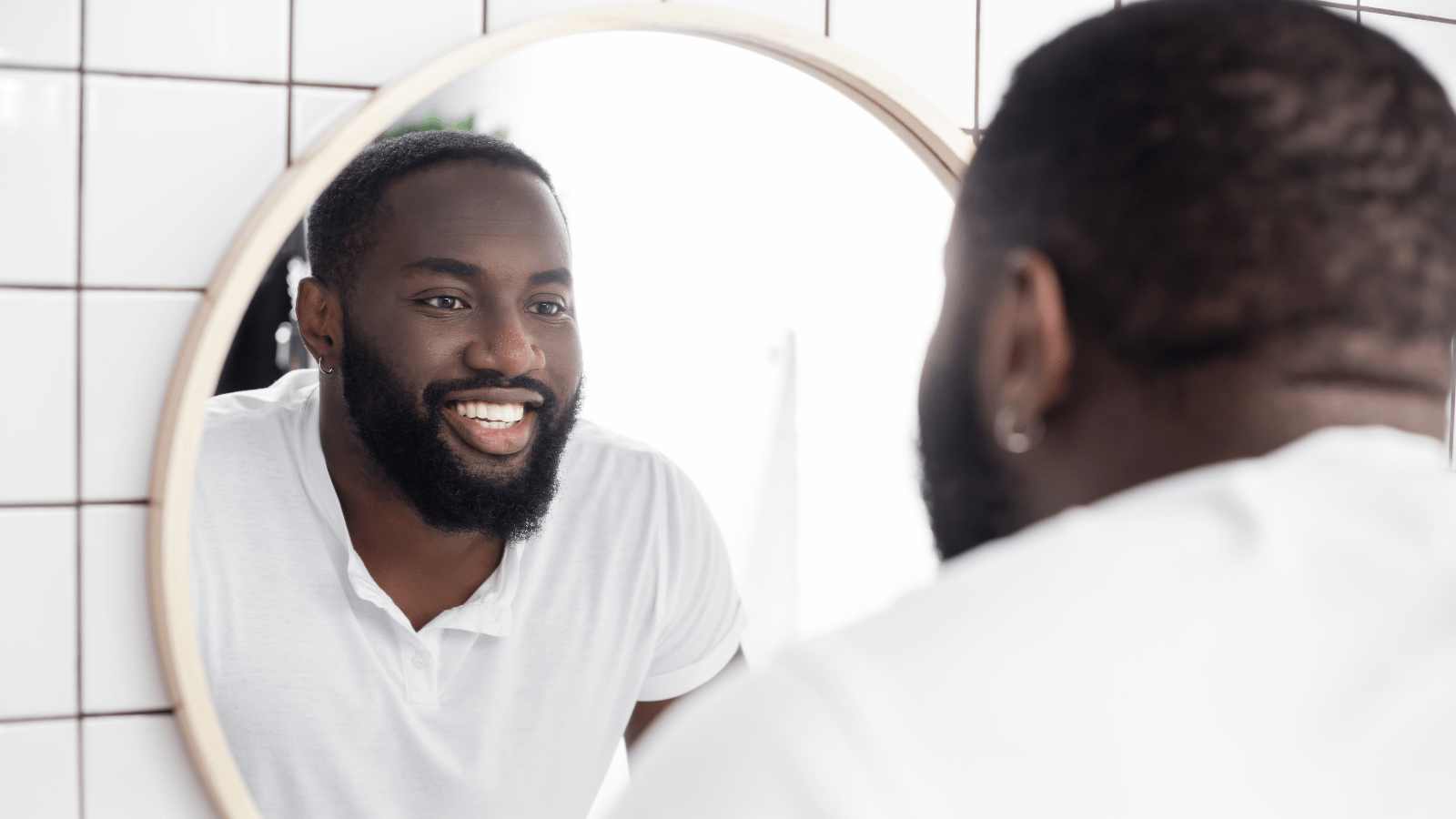 There is power in positive thinking. Stand in front of the mirror and tell yourself you're amazing in bed. Tell yourself that you're a sex god. Whatever phrases work to get you excited, happy, and goofy. Just like you can talk yourself into having performance anxiety, you can talk yourself into having sexy confidence!
Moreover, think of all the sensual moments in your life. These moments can be during sexual or romantic. They should remind you of your sexual prowess and the amazing feelings you had during those exciting moments. This reminder can instantly renew your sexuality and help remind you of your abilities.
Eliminate external stressors.
Performance anxiety can stem from other anxieties and stresses as well. If you're feeling stressed, your cortisol levels will rise, which increases blood pressure and inhibits testosterone production. You may not even feel stressed, but it could manifest itself in the bedroom and impact your sexual health.
Consider what stresses you have in your life. Find ways to manage the anxiety and environment around you. Take proactive steps to reduce stressful triggers around you.
Take time to relax.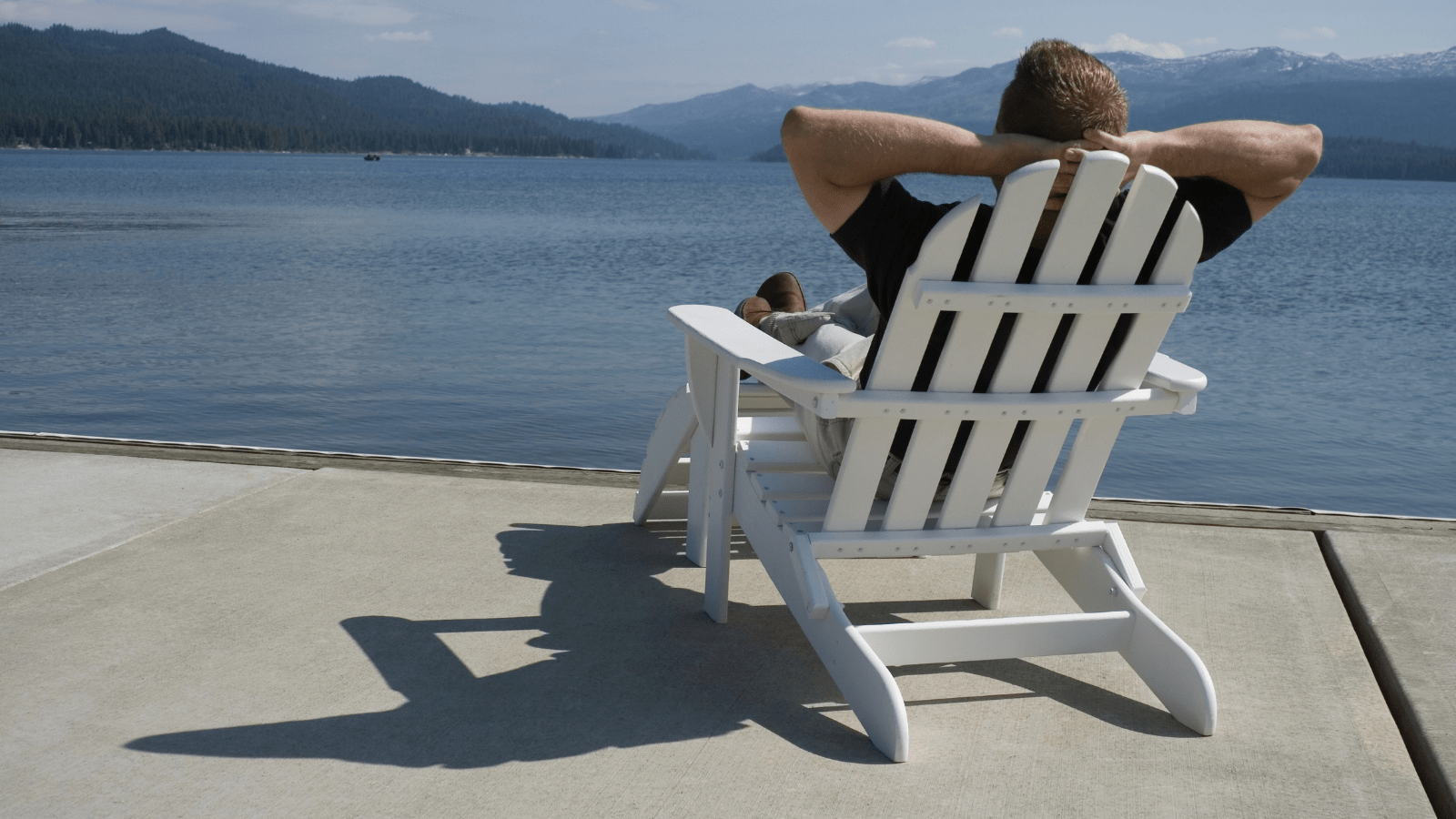 Sometimes you can't avoid stress. But you can mitigate or reduce it. Take time to calm your overall body, and your sexual health will calm in tandem. Try yoga and meditation. Try mindfulness techniques. Do breathing exercises, which help regulate heart rate, reduce blood pressure, and decrease muscle tension—which all put your body in a better state for sex.
Working out is a great way to relax and release nervous energy. It also increases your testosterone levels and lowers your cortisol, which can help overcome erectile dysfunction. Exercise can also make you happier and healthier overall, so you're less likely to fall into stressful situations like sex-related anxiety.
Check out: 9 Exercises To Beat ED And Have Better Sex
Communicate with your partner.
Communication is key to overcoming performance anxiety. No matter the cause of your anxiety, talking about it with your partner can release some of the tension. Often, your partner can help reduce some of your concerns by telling you how they view the situation. Honesty allows you to work together to manage and overcome the situation.
Plus, opening the lines of communication can allow you to try new things with your partner. For example, you might want to tell your partner that you're feeling anxious about performing, so you want to try having sex without orgasm. There will be no expectations for you to finish because you talked about it ahead of time.
Get a little kinky.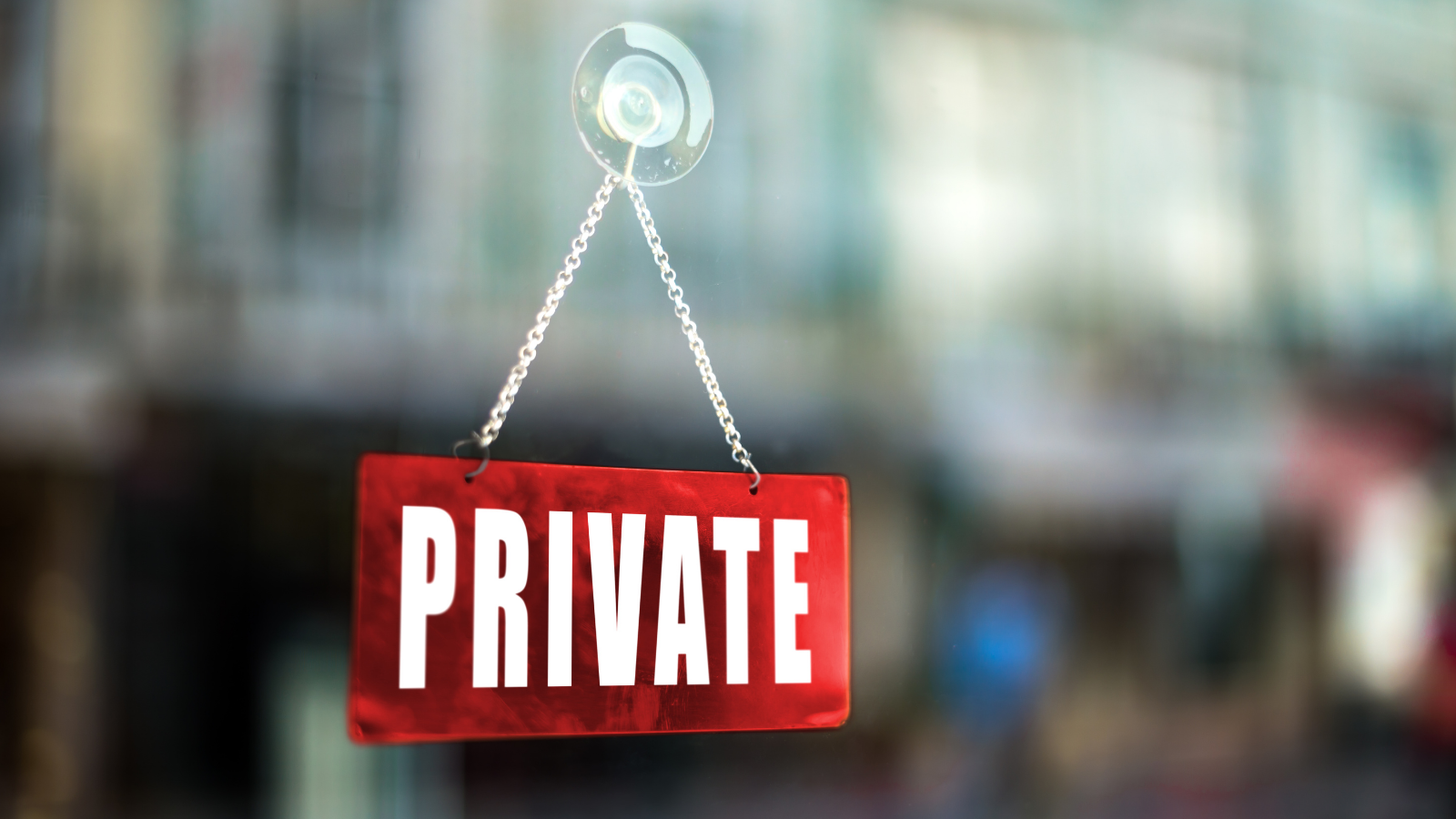 Now that you've opened the lines of communication, try new things. If you don't have erectile dysfunction and can still ejaculate in other situations, it likely means you're in some sort of anxiety-ridden "rut" with your partner. Share your fantasies or try out new moves.
Breaking a routine with new experiences can help overcome anxiety. You're not "repeating patterns" so there is less pressure.
And remember- if you tried something new and it didn't work, that's okay! At least you tried it. You'll have less stress moving forward with other experiences.
I recommend trying tantric sex. Tantric sex focuses on breathing and mindfulness rather than on the actual physical act of sex. In fact, it's not uncommon for men and women to orgasm without penetration! This is a great way to get intimate with your partner without worrying about the "performance" aspect.

P.S. Practice makes perfect. The more you have sex, the more confident you'll be in your abilities.
Avoid drugs and alcohol.
Drugs and alcohol can actually worsen anxiety and lower sexual desire and arousal. Moreover, drugs and alcohol actually unbalance your hormones, which can lower libido and make it harder to obtain an erection.
Reduce your porn watching.
Porn sets unrealistic expectations about sex, which can lead to severe anxiety and performance concerns. It can even cause erectile dysfunction in high doses.
Remember: Porn is edited. You can't compare yourself to the special effects used in porn filmmaking.
Seek professional help.
Talking to a sex therapist is a discreet and effective way to help you understand where your performance anxiety stems from. They will look at your relationship and sexual history to get at the root of your sexual stressors.
It is not embarrassing to seek professional help. You deserve to have an exciting and vivacious sex life, and a professional will help get you to that point.
You can find quality sex therapists through the American Association of Sexuality Educators, Counselors, and Therapists.
Change your lifestyle.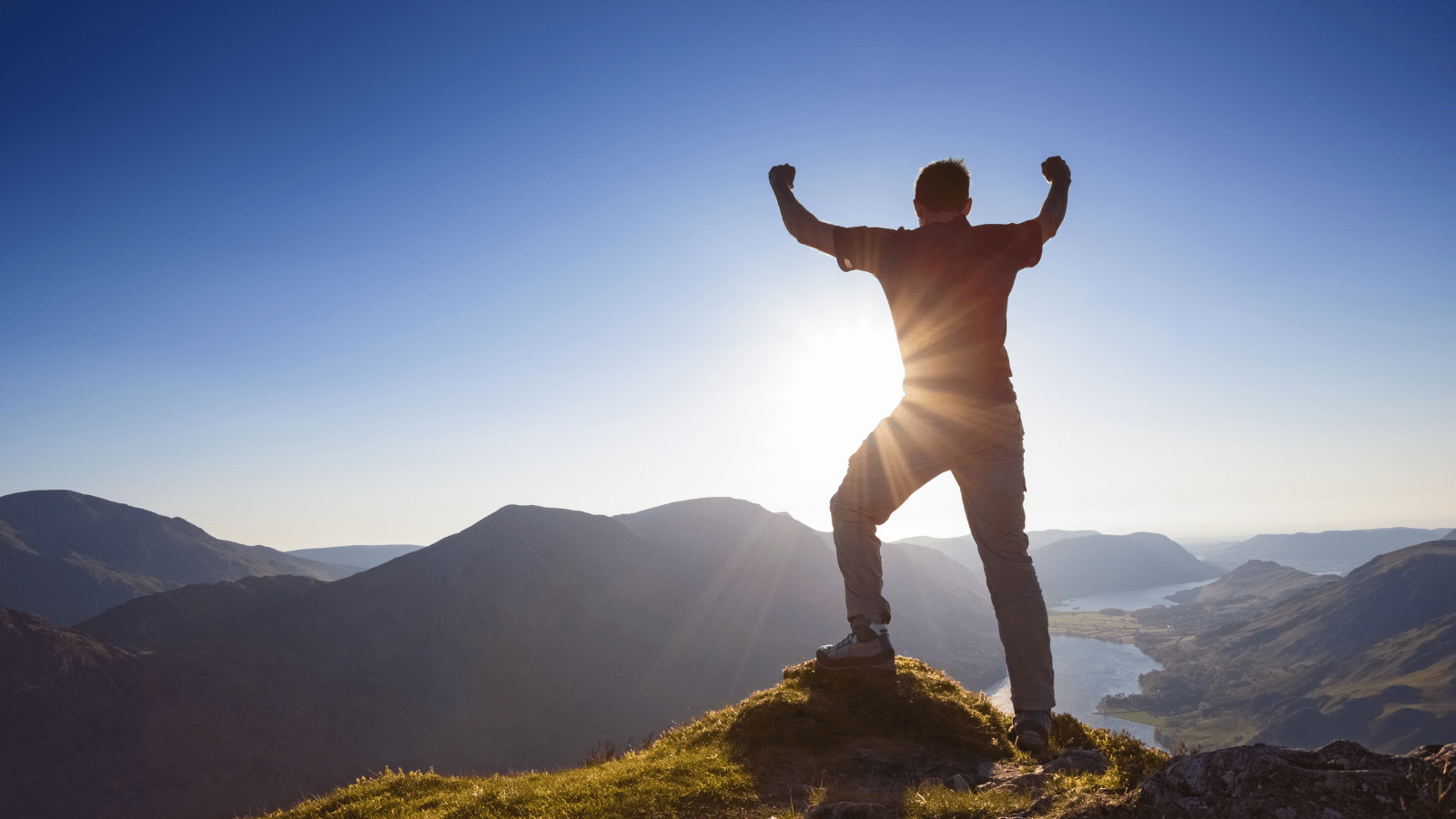 Performance anxiety and general anxiety often stems from lifestyle. Diet, exercise, supplements, and health choices all impact your stress levels inside and outside the bedroom.
If you want to overcome anxiety, you need to change your lifestyle.
You can kiss performance anxiety goodbye…
And say hello to the best sex of your life!