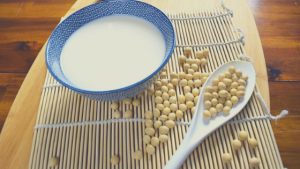 Recent research suggests that obesity, type 2 diabetes, certain cancers, and mood disorders could be linked to estrogen dominance. High levels of estrogen squashes your testosterone, which can lead to poor sexual function, lowered libido, fatigue, loss of muscle mass, brain fog, and other health concerns.
Both men and women need estrogen for growth and development, but too much estrogen can damage the body. More and more studies are coming out that show our foods and environment are filled with synthetic estrogens. These artificial hormones disrupt the natural endocrine production and create an unhealthy balance of high estrogen and low testosterone.
If you want to maintain your health and reduce your risk of hormone-related concerns, you need to watch your estrogen intake in your foods and environment.
What is estrogen?
Estrogen is a naturally occurring hormone in both men and women. It's usually considered a "female" hormone, because it gives females their feminine characteristics, including the regulation of the menstrual cycle. But men also need estrogen for growth and development.
Men need to be highly aware of their estrogen levels. If these levels are even slightly above normal, it can impact testosterone and insulin. Low levels of estrogen can predispose men to osteoporosis, brain changes (like memory loss), and unbalanced hormones. When estrogen levels are off, the other hormones unbalance in tandem, creating a body-wide endocrine disaster. This hormone imbalance can create a number of health concerns, including low testosterone.
What are the health concerns of excess estrogen?
Excess estrogen in men is linked to a number of serious health concerns that can impact short-term and long-term health.
Estrogen dominance is a toxic condition. Estrogen is the hormone that promotes growth and development. Too much estrogen is linked to the growth and spread of cancerous tumors. Researchers have especially studied the connection between excess estrogen and breast cancer in both men and women. Excess estrogen may also increase the risk for testicular and prostatic cancers.

Read: Does My Husband Have Prostate Cancer?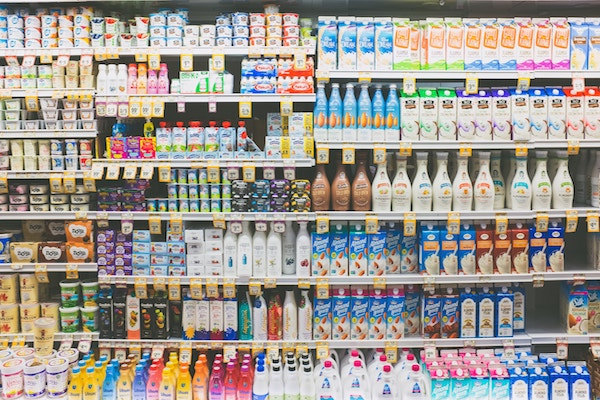 High levels of estrogen are also linked to weight gain. Estrogen likes to "hold on" to fat cells, which can make weight loss a challenge. Excess estrogen also upsets insulin levels. Insulin metabolizes sugar; when insulin is out of whack, it doesn't fully process these sugars. If insulin can't remove sugar from the bloodstream, the body starts storing that sugar as fat. This creates weight gain and eventually can lead to insulin resistance and type 2 diabetes.
Reducing estrogen levels and increasing testosterone levels can increase muscle mass and decrease fat mass.
Excess estrogen can also cause thyroid concerns and depress the immune system. Other health concerns from this hormone imbalance include:
Sexual dysfunction

Lowered sperm counts

Infertility

Chronic fatigue

Depression and mood disorders

Liver fatigue (liver works to reduce estrogen)
How do you know if you have excess estrogen?
In most cases, the symptoms of excess estrogen in men are similar to those of low testosterone (because high estrogen will suppress testosterone levels). These symptoms include:
Low libido

Thyroid imbalances

Digestive issues

Infertility

Fatigue

Depression
Where does excess estrogen come from?
It's surprisingly common for men to have elevated estrogen levels, especially as testosterone declines with age. Combined with a high intake of estrogenic foods and an estrogen-filled environment, there is a perfect storm for high estrogen levels in men.

Xenoestrogens are chemical, synthetic compounds that mimic the structure of estrogen. Phytoestrogens are plant-based compounds that also show estrogenic properties. In the body, these xenoestrogens and phytoestrogens not only raise estrogen levels but also disrupt the endocrine system overall.
These synesthetic estrogens are popping up more and more in our environment. From the foods we consume to the chemicals in our household products, "estrogen" is everywhere—and it's seeping into our systems and impacting our health.
Below you'll find the 10 foods and 13 products to avoid in order to maintain a healthy hormone balance.
Soy

Soy contains isoflavones, which are a type of phytoestrogen (the plant compounds that mimic estrogen). Isoflavones interrupt the endocrine (hormone) system and depress thyroid function. The thyroid helps regulate the metabolism, control hormones, and more; this dysfunction can contribute to metabolic syndrome.
Along with the isoflavones in soy, most soy grown in the U.S. is genetically engineered with heavy herbicides. In fact, more than 94% of soy grown in the U.S. is GMO (genetically modified). Farmers inject hormones into the soy plants in order to artificially engineer their growth and development. The plants hold on to these hormone-xenoestrogens throughout their life cycles. You then directly consume these synthetic hormones when you consume the soy.
Moreover, studies have shown "extreme" levels of glyphospate in U.S. soy. Glyphosate has been proven to increase estrogenic activity. If you are worried about and want to reduce your glysophate intake but aren't sure how to go about it, there are therapies that offer up a foot detox, it supposedly pulls out all of those nasty toxins in your system bringing them into the water and helping the detoxification of your body making it healthier. Always check with a medical professional first before trying any alternative therapies.
Meat & Dairy
Estrogenic hormones are used in excess on cow farms. The animals are fed synthetic estrogens to grow and stay healthy. This injected estrogen doesn't disintegrate or go away, so you absorb these hormones when you consume any meat or dairy roducts. In this case, you really are what you eat.
Moreover, a number of farms force-feed their livestock soybeans, so you're getting the estrogenic properties of the soybeans as well. They also spray the cow feed with pesticides that are considered estrogenic.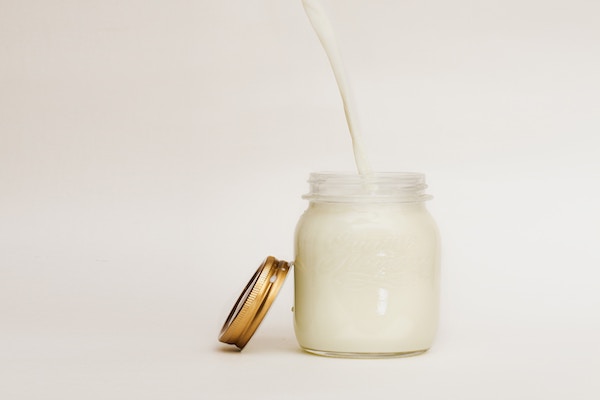 A number of farms use zeranol to enhance meat production. Zeranol is banned in the European Union, but it's still prevalent in the U.S. Little is known about the negative health effects of zeranol, but several studies have shown a link between zeranol and early puberty and breast development in prepubescent boys and girls.
Dairy can be especially high in estrogen. In fact, nearly 80% of our dietary intake of estrogen comes from cow's milk. Cows produce milk in order to feed to their young when pregnant or nursing, which is also when their estrogen levels are higher. In order to make milk, the cow needs to have high levels of estrogen; like other hormones, that estrogen goes into milk as well.
Injected hormones, pesticide estrogens, and the cow's estrogen all leads to an excess of estrogen in meat and dairy that can drastically impact hormonal levels.
Wheat
The Scripps Research Institute found that zearalenone colonizes on corn, barley, wheat, and other grains. Zearalenone is a fungus that mimics estrogen in the body. This research found that zearalenone actually reduces the anti-estrogen effects of breast cancer treatment.
In order to get rid of naturally-occurring zearalenone, farmers spray the plants with hormone-filled herbicides. With wheat, you could be consuming either estrogenic zearalenone fungus or estrogenic herbicides. It's a catch-22 that can drastically impact hormones levels.
Also, certain types of wheat can cause inflammation in the gut. Chronic inflammation is the primary—though silent—cause of a number of diseases, like cancer, heart disease, Alzheimer's, depression, prostate disorders, and more.
Flaxseeds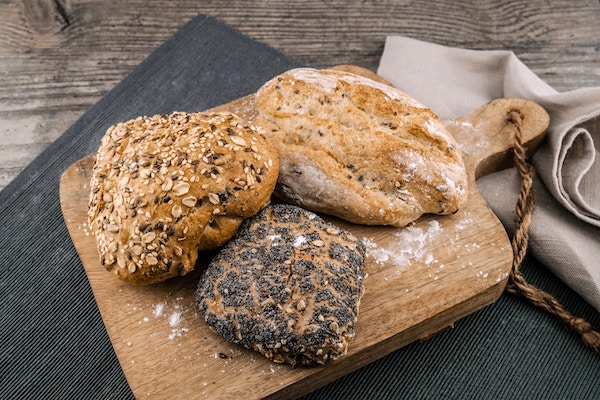 Flaxseeds are a "super food" powerhouse filled with high fiber and omega-3s. However, flaxseeds are also high in phytoestrogens, drastically disrupting the endocrine system. 100g of flax has nearly 379,380 micrograms of estrogen. Watermelon, in comparison, has 2.9 micrograms of estrogen.
Flax also contains lignans, which have estrogenic properties. In some people, lingans may inhibit cancer cell growth, while in others it can stimulate cancer cells. It's recommended to avoid lingans and flaxseeds when already diagnosed with cancer or going through cancer treatment, but research is inconclusive about lingans' ability to lower cancer risk in a preventative way.
Despite its natural health benefits, flax is becoming more and more genetically modified as it grows in popularity. This genetic modification uses estrogenic hormones, like we discussed soy and dairy products. Thus, you can still eat this super food for all the great fiber and omega-3 fatty acids—but look for organic or pure flaxseeds and flaxseed oil.
Sugar
Sugar causes a spike in insulin. A spike in insulin lowers the level of sex hormone binding globulin (SHBG). SHBG binds to excess estrogen and testosterone to naturally maintain healthy hormone levels.
When SHBG is low, estrogen and testosterone increase because SHBG isn't there to remove the excess hormones. Thus, when insulin spikes and creates a drop in SHBG, estrogen levels increase in tandem.

Read: 7 Foods Causing Your Erectile Dysfunction
Alcohol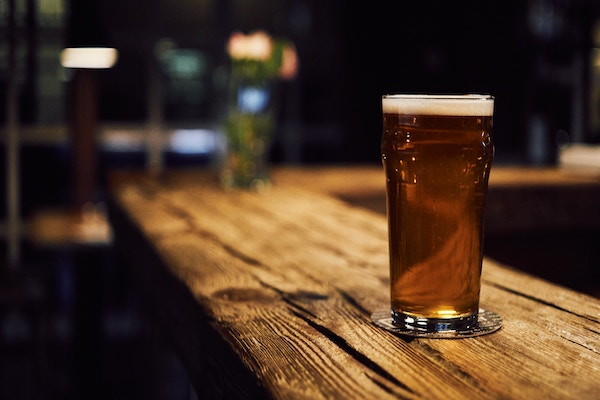 Studies have shown heightened estrogen activity after consumption of beer, wine, and bourbon. Alcohol triggers a release of estrogen while depressing testosterone, which can create a short-term impact on hormones. With heavy drinking, this can create a chronic imbalance of hormones.
The hops in beer contain a phytoestrogen that especially disrupts natural hormones. This is one reason for the beer belly; too much beer is not only high in calories but it's also high in estrogen, which "holds on" to belly fat. You might want to try the Dherbs detox water recipe to help eliminate any stubborn belly fat.
Processed foods
High fatty and carb foods increase bodily inflammation and raise estrogen levels. Be aware of processed foods like pastries, white bread, pretzels, fried foods, and other heavy carbs. You want to incorporate carbs and fats into a well-balanced diet—but opt for healthy carbs and fats like avocados, olive oil, and vegetables.

Read: Why You Should Never Eat A High-Protein Diet If You Want To Build Muscle
Food additives
A number of food additives and preservatives can also possess estrogenic effects. This includes 4-hexylrescorcinol, which is used to prevent the discoloration of shrimp, and propyl gallate often found in vegetable oil, meat products, chicken soup base, and chewing gum.
Legumes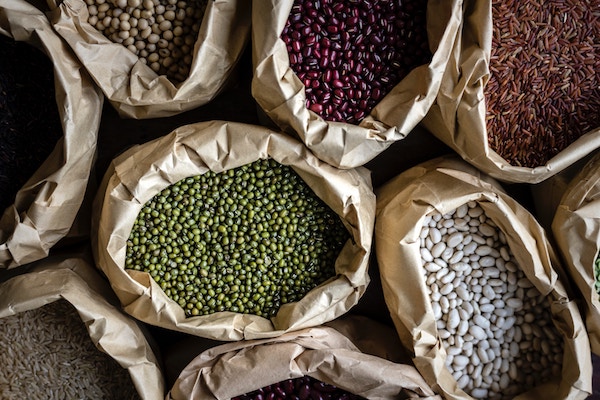 Legumes are great for health, but they're also high in estrogenic properties. Chickpeas, red beans, black-eyed peas, green peas, and split peas are all legumes. Black beans have nearly 5,330 micrograms of estrogen per 100g and hummus has 993 micrograms of estrogen per 100g. This won't drastically impact your health, but be aware of your legume intake when trying to maintain healthy testosterone levels.
Non-organic produce
Most produce is sprayed with pesticides and herbicides that have high levels of estrogenic hormones. Even with a thorough washing, you're still ingesting a number of these chemicals and synthetic hormones. Try to eat organic produce when possible. Even some "organic" products aren't 100% hormone-free, so make sure you're researching your food labels.

Note: Farmed salmon is also high in hormones and antibiotics. Eat wild-caught salmon when possible.
Plastic water bottles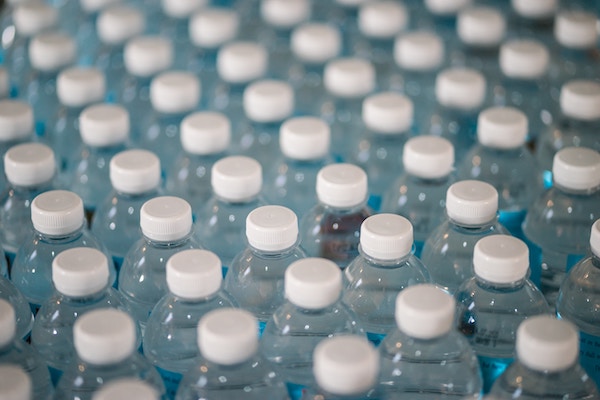 Some plastic water bottles contain BPA (bisphenol A), which is a xenoestrogen. BPA is a synthetic compound that has been studied extensively for its effect on human safety and exposure. You'll find BPA in plastic water bottles, canned foods and drinks, cash register receipts, and keg liners.
BPA in plastics can leech into the drinking water in the plastic bottle, where it's then absorbed into your bloodstream. A 2013 study found that BPA disrupts the normal estrogenic receptors, potentially triggering obesity, type 2 diabetes, asthma, and cancer.
Another study found that estrogen activity was three times higher when water was packed in PET plastic bottles compared to glass.
Tap water
You can also find estrogen residue in your tap water supply. Some people blame this residue on people flushing birth control pills down the toilet, but this is only partially true. In most cases, the estrogen found in our tap water is due to a runoff of herbicides and pesticides from farms and agricultural plants. This can end up recirculating in the water supply, causing you to glug down water filled with synthetic estrogen.
Most filters can remove estrogen from your water supply.
Phthalates
Like BPA, phthalates interrupt estrogen receptors, creating an increase in free-floating estrogen. Research has linked phthalates with prostate cancer as well, possibly due to this estrogen dominance.
There are phthalates in synthetic scents (cologne), vinyl, laundry detergents, and plastic cling wrap. When possible, choose natural home products to avoid these estrogen-disrupting chemicals.
How to avoid extra estrogen
What can you do to avoid this intake of environmental and dietary estrogen? How can you keep your estrogen levels as consistent as possible?
Avoid plastic bottles and plastic use. Never heat plastics in the dishwasher or microwave, as this can release the chemicals into the water or food.

Don't use nonstick cookware, which can have BTA.

Avoid vinyl curtains and flooring.

Choose fresh or frozen foods. Canned foods and drinks can contain BPA in the lining.

Don't accept receipts or store them in your purse or pockets.

Use coconut, olive, or avocado oil in place of vegetable oil.

Avoid dairy and soy. Instead, drink goat milk or nut milk (almond, cashew).

Choose organic and grass-fed animal products. Choose organic produce when possible. Look at the label to see if it's hormone-free and pesticide-free.

Drink filtered water.

Exercise often. This helps minimize body fat, which can keep your estrogen levels healthy. This is also important to

conquer metabolic syndrome

,

overcome erectile dysfunction

,

normalize hormones

, and improve overall health.

Eat a lot of greens. Greens help pull out excess estrogen and detox your body. I recommend cabbage, broccoli, cauliflower, spinach, and Brussels sprouts.
(Some people recommend a dandelion and milk thistle detox, but the results can be varied and side effects are strong.)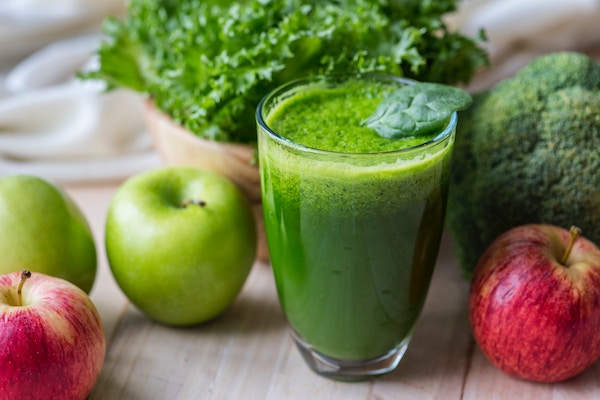 The Bottom Line
If you want to maintain a healthy hormonal balance with strong testosterone levels, you need to avoid estrogen excess or dominance. But in today's world, estrogen is everywhere: in our food, in our water, and even in our laundry detergents. The more you subject your body to these synthetic estrogens, the more unbalanced your own hormonal system will get.
Keep your hormones in check by avoiding the above 13 foods and products and consistently, regularly detoxing.
Want more advice on what you should and shouldn't be eating or using?
Sign up for the Male 90X program. This genetic-based report and private consultation will give you the tools you need to achieve your maximum potential.