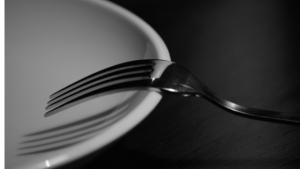 Erectile dysfunction is caused by a number of factors, from psychological concerns to diabetes to side effects from prostate cancer treatment. ED is a problem that's all too common, affecting 52% of all men at some point in their lives. Because erectile dysfunction is so prevalent, the last thing you want is to submit yourself to certain foods that are known to contribute to poor sexual health.
Avoiding the below 7 foods can help you prevent and treat symptoms of ED. I'll even present you with erection-happy alternatives!
But first what's the link between what your food and your sexual health?
How do foods contribute to erectile dysfunction?
There are three major reasons that the food you consume has an influence on the function of your penis.

Hormones: A hormonal imbalance or unhealthy endocrine system is directly correlated to erectile dysfunction. The foods that you eat give your body the nutrients it uses to create hormones. Give your body the wrong foods, and it creates an imbalance of unhealthy hormones like cortisol and insulin. Give it the right foods, and you can have high levels of testosterone and growth hormone (which are great for your sex life). Learn more from my article "5 Simple Ways to Normalize Hormones This Week."

Heart and vessels: The food that you consume directly hurts or helps your heart and vessel health. In "13 Natural, Edible Vasodilators To Treat Your ED," I discuss how blood flow is crucial to sexual health. You need proper blood flow in order to fill your penis with blood and create a hard erection. This blood flow to the penis starts with a healthy heart and vessels.
Heart disease, high blood pressure, high cholesterol, and clogged arteries all restrict blood flow and damage nerves. This means the blood can't get to the penis and create an erection. In fact, ED is often considered the first sign of heart disease. To prevent this, you need to eat foods that promote a healthy heart and blood flow.
Moreover, medicines for heart disease and blood pressure can actually cause ED as well. This means that it's best to avoid cardiovascular problems altogether by avoiding heart-clogging foods.

Weight: Fat mass is highly correlated with ED. Being overweight or obese is one of the leading causes of erectile dysfunction in men of all ages. Eating unhealthy foods can lead to a higher chance of fat gain, which can contribute to ED.
So what foods should you avoid to keep your hormones balanced, your cardiovascular system clear, and your weight regulated?
1. Packaged foods
Firstly, processed carbs found in packaged foods will make you gain weight at a higher rate than natural, organic foods. A higher number on the scale means a higher risk of ED.
More significantly, packaged foods tend to have high levels of BPA (Bisphenol-A). This is a chemical found in plastics and the linings of canned foods. Research has shown that BPA significantly inhibits the production of sex hormones and reduces sexual function. A 5-year study of Chinese workers exposed to BPA had erectile problems 4x greater than men not exposed. They also had a lower sex drive and lower satisfaction with their sex lives. A Slovenian study also found that there was a statistically significant association between BPA and decreased sperm concentration, count, vitality, and motility.
This is likely because chemicals, pesticides, and herbicides can disrupt the endocrine system. This hormonal imbalance can cause severe erectile dysfunction that's hard to overcome.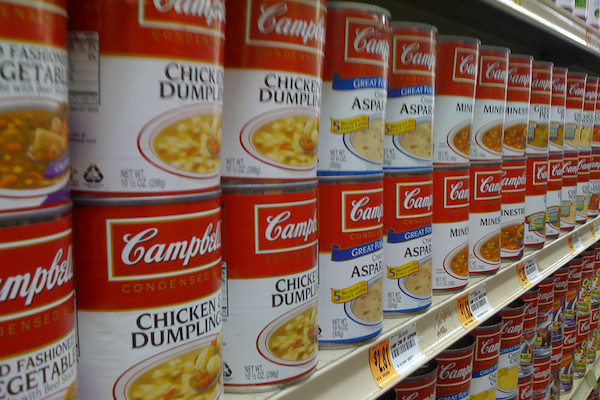 Plus, BPA may even be linked to brain damage, heart disease, obesity, and prostate cancer—all of which can cause erectile dysfunction and other serious symptoms.
Alternatives:
Avoid purchasing pre-packaged goods. Instead, buy whole foods and store them in glass or ceramic containers. Look for products labeled "BPA free." Also be aware of plastic bottles—like water bottles—which have high levels of BPA. Stick to purified water from the tap.
Moreover, you should never microwave plastic containers or put them in the dishwasher, as the heat can release these BPA chemicals. The BPA can then transfer to your food and cause hormonal imbalances and ED.
2. Animal meats
Animal fat can clog your veins and lead to high blood pressure, high cholesterol, and heart disease. These problems, in turn, cause erectile dysfunction. Furthermore, eating too much protein such as red meat, has been shown to reduce testosterone production.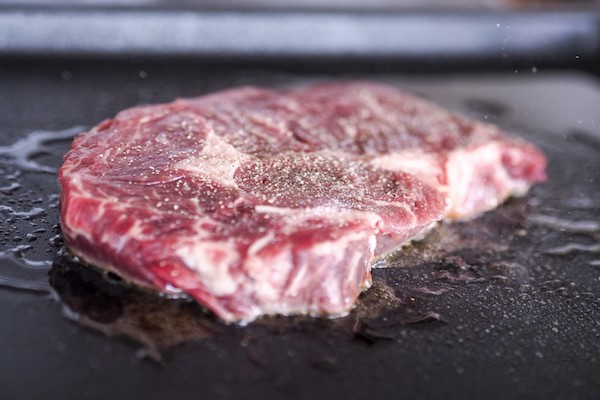 Lowered T and a hormonal imbalance further contribute to ED. In this way, it's important to balance out your macronutrients: 50% carbs, 30% proteins, and 20% fats. You can learn more about balancing your foods for overall well-being and sexual health in my 4-week Vitality Transformation course.
Alternatives:
You don't need to cut out animal fat altogether. In fact, I'm an advocate for eating red meat sometimes! Red meat in small doses can actually help boost your testosterone and muscle-making processes. But, moderation is the key. Too much of a good thing is a bad thing. Try to minimize your red meat intake to once per week to see the T-boosting benefits without the heart concerns.
Choose grass-fed or organic beef and meats. This will help you avoid any chemicals and pesticides like we discussed above with the processed foods.
Try getting your proteins from plants and fatty fish that are rich in omega-3s as well. Olive oil, avocado, seeds, and nuts are all a great source of protein and are part of the traditional Mediterranean diet. Men who derive their protein from a Mediterranean diet have a lower incidence of ED.
3. Soy and Flaxseed
Your hormones hate soy. Soy is highly estrogenic—meaning it can mimic the female hormone estrogen. Excessive estrogen can inhibit testosterone production and lower sexual libido and function. You need the right balance of estrogen and testosterone for healthy functions—and soy throws off that balance. This, in turn, can cause low T symptoms and erectile dysfunction.
Research published in the European Journal of Clinical Nutrition proved that soy drastically reduces testosterone levels. A Harvard study found that even half of a serving of soy per day cut sperm count by 40% in healthy males.
Flaxseed also has incredibly high levels of estrogen. Per 100g of soy, there are 103,920 mcg of estrogen. Per 100g of flaxseed, there are 379,380 mcg of estrogen. Compare that to watermelon—which can raise T levels and minimize ED symptoms—which has 2.9 mcg of estrogen per 100g.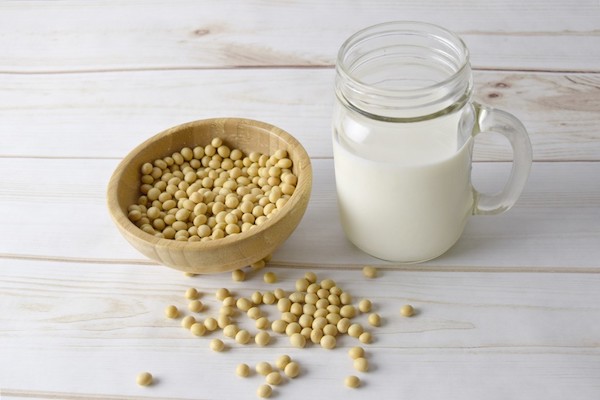 Alternatives:
Fermented soy is actually good for your digestive system. If you're a lover of soy, stick to the fermented types like miso soup or tempeh.
If you tend to use soy because you are lactose intolerant, try almond or cashew milk instead. Almonds are a key part of the Mediterranean diet, which can help prevent ED (as discussed above). Almonds and other nuts have been shown to actually treat ED by clearing out the cardiovascular system for better blood flow. They're also linked to a longer, healthier life.
4. Dairy
Dairy products tend to be high in saturated fat, which leads to blockages in the heart and vessels. These clogs then prevent blood from flowing to the penis.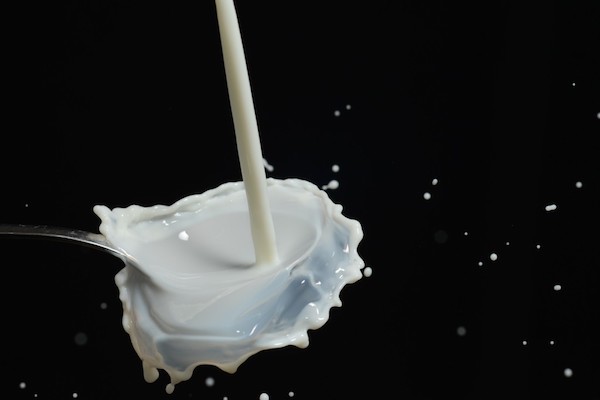 Moreover, dairy products often come from cows that are fed with artificial hormones. These kinds of pesticides or hormones can disrupt the human endocrine system drastically. A study in the Human Reproduction journal found that men who consumed dairy products regularly had significantly less sperm motility and erectile function than those who avoided dairy.
Alternatives:
You don't need to cut out dairy entirely. Just lower your intake and focus on organic products (where cows are not fed hormones).
Like the soy alternative, try almond or cashew milk. This can help you get that same creamy flavor to add to your cereal or coffee. You can even find these nut milks fortified with vitamin D to make sure you are getting your "dairy" vitamins.
You can also replace cheese with veggie cheese, which you can find in most grocery stores. I'll admit most veggie cheese doesn't taste great right out of the bag, but melt it in your omelet or on a Panini and it tastes just like real cheese!
5. Fried foods
Fried foods severely clog up your heart and vessels, causing heart disease, high cholesterol, and even some cancers. These foods also lead to heavy amounts of weight gain, which directly generates severe ED.
Stop eating fried foods now. When you cut out these foods, you'll start to feel more energetic and bright within days.
Alternatives:
I know. Fried foods are delicious. But you don't need to sacrifice taste. Check out this Buzzfeed article with healthy alternatives to fried foods. Definitely try number 4, the baked falafel and spicy feta yogurt dip. It'll kick start you on that Mediterranean diet that's great for preventing and treating erectile dysfunction.
6. Salt
Similarly, you need to put down the salt shaker. Salt contributes to cardiovascular disease, elevated blood pressure, and diminished blood flow—which all inhibit that hard erection you so long for.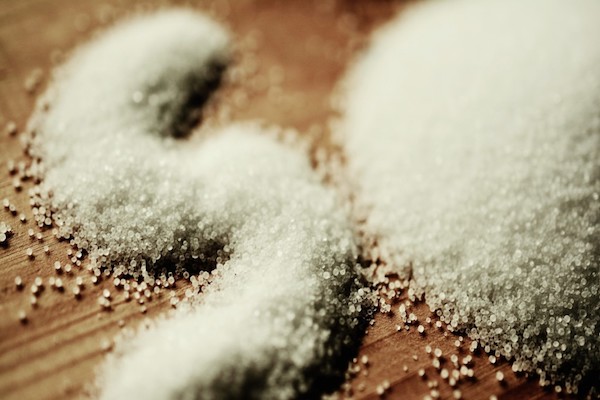 Alternatives:
Try low-sodium salt when cooking. This will bring out the flavor of your food without adding too much sodium to your diet.
You should also consider seasoning your food with garlic and olive oil, both of which can raise testosterone and lessen symptoms of erectile dysfunction!
7. Alcohol
Although technically not a food, high amounts of alcohol severely damage sexual performance. Drinking heavily and regularly can eliminate testosterone from the body and inhibit the production of testosterone. This creates a double whammy for low T symptoms and possible erectile dysfunction. Plus, chronic drinking can also cause liver damage, nerve damage, and heart damage.
Beer especially throws off the balance of sex hormones. The hops in beer are highly estrogenic, meaning that it can mimic estrogen and inhibit testosterone production in the body. This low testosterone hurts libido and erectile function. It will also contribute to fat storage and weight gain, further worsening or generating your ED.
Alternatives:
Less than 2 drinks per day likely won't have an effect on your erectile dysfunction. Keep it moderate.
If you're going to drink, stick to wine. Wine is part of the Mediterranean diet we've been discussing, and it can help lessen symptoms of ED. Moreover, wine contains flavonoids and antioxidants that can lower cardiovascular risk and fight off oxidative stress (oxidative stress causes diseases and cancers).  One study even suggested, "a higher habitual intake of specific flavonoid-rich foods is associated with reduced ED incidence."
Bottom Line
Keep your penis healthy by eating foods that keep your heart, hormones, and weight healthy. Avoid processed foods, animal meats, soy, flaxseed, dairy, fried foods, salt, and alcohol to lower your risk of developing low testosterone and erectile dysfunction.
So what should you be eating? Check out my article with the 13 Natural, Edible Vasodilators To Treat Your ED to keep your vessels and heart healthy… and to keep your ED symptoms at bay.
These 7 foods are just the tip of the iceberg to keeping your body (and penis) vigorous. If you want to feel the best you've ever felt in your life, sign up for our Male 90X program right now to get on the road to the happy, fulfilled, and vibrant life you've been craving.