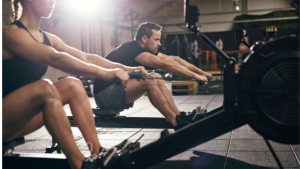 Professional athletes seem to have a special "something" that no one else has.
"It must be in his genes," we say when we see Michael Phelps swimming or Michael Jordan shooting a three-pointer.
But is it actually in their genes? Is there a gene for athleticism?
Epigenetics says "maybe." It's not necessarily that professional athletes have a certain DNA sequence that no one else has. It's that they have a unique DNA expression that the rest of us haven't yet activated.
For example, elite Kenyan runners have dominated distance running events for the last two decades. Research is working to prove that a mixture of training regiments, high altitude, and diet create a certain type of genetic expression. If researchers can understand the unique interactions of these lifestyle factors, it could theoretically be replicated in any population.
So yes, I'm telling you that you can change your genes and finally be a pro baseball player or soccer player.
But epigenetics isn't just relevant to professional athletes.
Your genes can impact your athletic ability…
But the reverse is true as well.

Your exercise routine can also impact your genes.
In fact, working out may change your genetic expression so drastically that it can deactivate the genes of disease and illness.
You're shedding more than just pounds when you exercise. You're shedding off methyl groups that impact the expression of your DNA.
Let me explain.
What is epigenetics?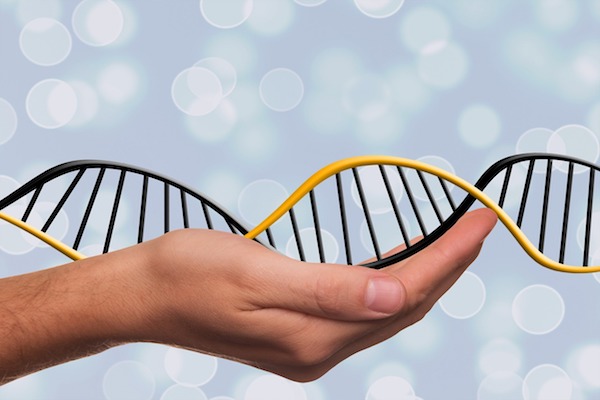 Epigenetics looks at the expression of DNA genetic makeup. The DNA you're born with is the DNA you'll have until you die. It stays the same throughout your life.
However, the expression of those genes can change.
For example, your hair might change colors or textures based on how your genes are expressed—even though the gene for your hair hasn't changed. This is because a certain gene is turned "on" or "off."
In the same way, you can actually activate or deactivate your risk for disease and illness based on how these genes are expressed.
Science has proven that genetic expression has a direct impact on your risk of disease and illness.
Epigenetics looks at two key modifications that impact DNA expression: methylation and histone acetylation.
In this article, we'll focus on the specific link between DNA methylation and exercise.
What is DNA methylation?
DNA methylation occurs when a methyl (CH3) group is added to a DNA strand. A reaction occurs on the DNA chain, likely between the methyl and the fifth carbon atom of a cytosine (which is one of the four nucleotides of DNA).
Basically, when a methyl group attaches to DNA, it changes the way that DNA is expressed.
Think of it like a light switch. When the methyl group is added to the strand, the light switch is turned into the "off" position. When the methyl group is removed, the light switch flips back to the "on" position.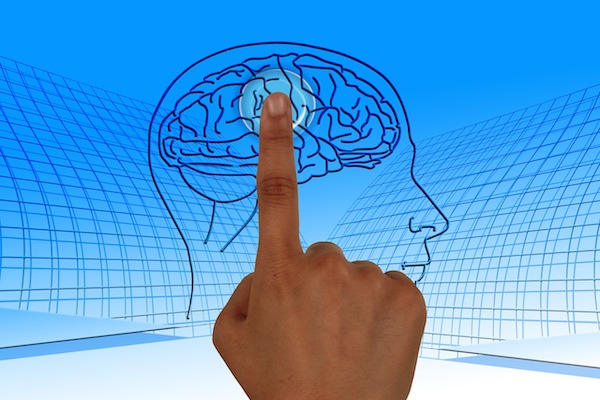 Methylation usually slows down the expression of genes (although not always).
In some cases, this slowing of genetic expression is a good thing. For example, if you have a gene for Alzheimer's, DNA methylation may help slow the onset.
In other cases, you don't want DNA methylation to impact your genetic expression. For example, it could "turn off" the genes that help regulate your body weight. You could be putting on the pounds—even when dieting—simply because your metabolism genes are slowed down due to methylation.
How does exercise impact DNA methylation?
There hasn't been a lot of conclusive research about the impact of exercise on overall epigenetics just yet. But there has been one significant finding that is completely changing the way researchers are looking at both exercise and epigenetics as a whole.
Yup, this finding is that important.
A Swedish study looked at muscle biopsies of 14 healthy men and women before and after physical exertion. They put them on an incremental treadmill test to exhaustion.
They found significant changes in the DNA in their muscles after an intense workout. The genes that were involved in metabolizing energy actually de-methylated after exercise.
This tells us three really important things:
Working out changes our genes.

The intensity of the workout matters.

Working out

even once

can impact your epigenetics almost immediately.
Working out changes our genes.
The most important takeaway? Overall, exercise impacts our genes.
The fact that working out can change our genetics is an incredible finding. This says that we are not victims of our DNA. We have control over our genetic expression based on certain lifestyle factors, like working out, diet, or even sleeping.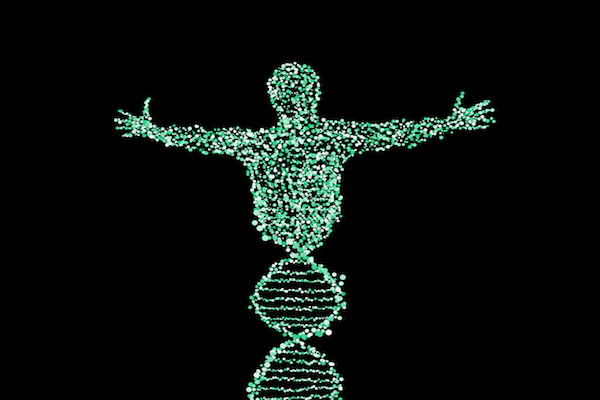 The intensity of the workout matters.
Researchers pushed participants to the point of exhaustion. They have not yet studied what happens after a mild to moderate workout.
The researchers concluded, though, that methylation is dependent upon intensity. A leisurely walk likely isn't changing your genetic expression like a sprinted marathon.
Working out even once can impact your epigenetics.
Probably the most surprising result of this study was how quickly the genetic expression changed. The participants had de-methylated genes after just one exhausting workout.
This completely alters the former notion that genetic changes happen slowly (if at all).
This test showed that genetic changes don't happen overnight… they can happen faster than that.
However, there's a caveat to this. The researchers know that genetic expression changed after one workout. But we don't know how long these changes lasted for.
We don't know if methyl groups were added back to the genetic sequence immediately afterwards—when the participants went back home and started living their normal lives again.
So, change is fast… but we're not sure if it's lasting.
What does this mean for your workout?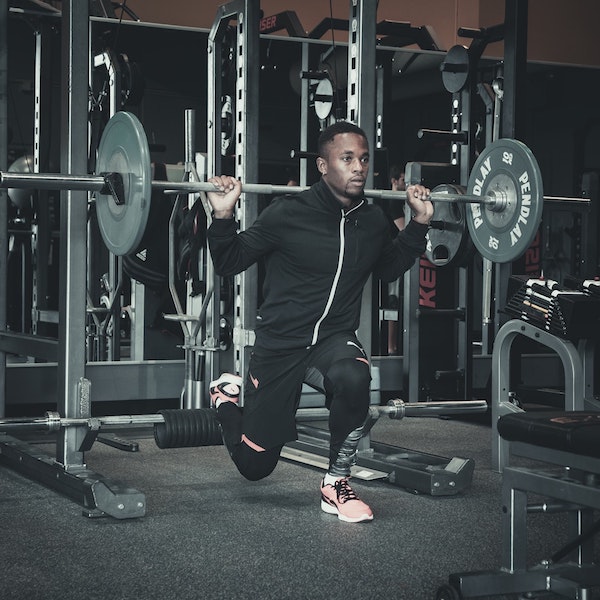 You need to workout.
If you want to avoid disease and illness, you need to exercise. Of course, working out is the best way to keep your muscles strong, your body fat low, and your arteries clean and clear. Beyond that, working out will help remove harmful methyl groups that could be slowing down your healthy genes.
Your genes can help prevent disease—but only if they're healthy and clear themselves.
You need intense workouts.
Harder exercise produces more de-methylation. This means that you need to boost the intensity of your workouts on a consistent basis.
I recommend high-intensity interval training (HIIT). This type of training exhausts your body with intense intervals, followed by periods of rest. These cycles of intensity and recovery may have the most influential impact on DNA methylation.
Plus, HIIT is the best way to burn fat, improve muscle mass, and raise your testosterone levels. Learn more about HIIT here.  
You need both cardio and lifting.
In the study, researchers looked at the effects of cardio. This means that you need to get your heart pumping if you want to impact your genetics.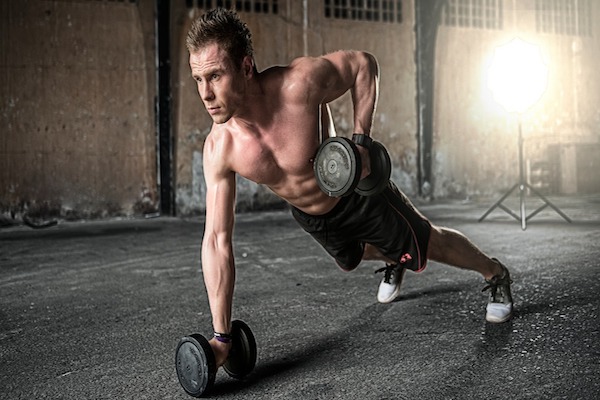 But this doesn't mean cardio is the only exercise you should be doing. Lifting can also produce an intense exercise that could influence DNA.
In fact, researchers concluded that the reason for the de-methylation was due to muscle contraction. The muscle cells were contracting and releasing at high intensity during the cardio, which was likely what removed the methyl group.
I like to think of it that your muscle flexes "shook loose" the methyl groups from the DNA.
Thus, both cardio and lifting are important. Cardio contracts muscles throughout your body, while lifting concentrates the muscle contractions. These contracts lead to intense de-methylation in your genes.
Pairing cardio and lifting in an intense, sweaty workout may be able to improve your genes in just one session!
You need to workout frequently.
We don't yet know how or why DNA methylation occurs.
We know from this study that genetic expression can change quickly. This means that it's possible that even one fatty, fried meal could add a methyl group back to your genes after an intense workout.
Just as quickly as exercise can de-methylate your genes, other lifestyle factors can reapply methyl groups to your genes.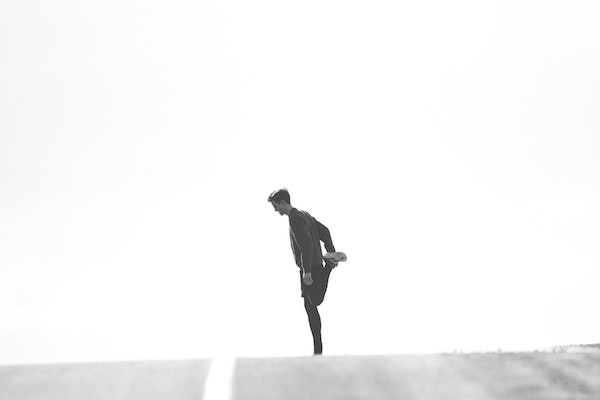 We don't yet have a clear understanding of what does and doesn't impact methylation. All we know is that exercise can help de-methylate important genes. Thus, if you want to prevent harmful methylation, you need to workout often.
The more frequently you workout, the more opportunities you have to remove methyl groups from your genes—no matter where those methyl groups are coming from.
This frequent de-methylation can help speed up healthy, disease-preventing genetic expressions.

A note about caffeine…
If you read the study, you'll find that the researchers found that caffeine has a similar effect as exercise.
They gave a culture of muscle cells a dose of caffeine. Caffeine releases calcium from the sarcoplasmic reticulum, which mimics a muscle contraction.
This is how they realized that muscle contraction are the basis for de-methylation.
They were then able to conclude that calcium might create a cellular trigger that activates de-methylation.
But hold on for a second. Don't start glugging coffee in place of your workout. You'd need about 50 cups a day to have the same de-methylation effect that one intense workout would have. (Yes, 50 cups of caffeine could be lethal. Don't try that at home.)
However, you may want to try drinking a cup of black coffee before you workout.
Caffeine is a stimulant that can give your muscles a jolt of energy, pushing you further in your workout. With this added energy, you can lift more at a higher intensity—which encourages de-methylation.
Caffeine hits its peak stimulation between 30 and 75 minutes of consumption. So try drinking a cup about one hour before your workout.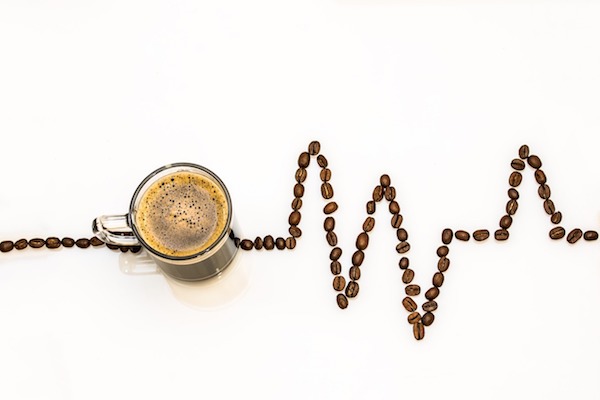 Plus, research found that drinking caffeine before a workout can help keep cravings in check while reducing caloric intake for the day. This can help boost your weight loss efforts. Two-for-one!
Why black coffee? Milk and sugar create a temporary sugar high. When your body starts falling from this high, it will lose all its energy and start to crash. This creates low energy that can kill your workout.
If you need to cut the bitterness of your coffee, try almond or cashew milk. This helps you avoid dairy while giving you healthy fats that can help improve your workout.

Other benefits of working out:
Exercise makes you healthier, stronger, and trimmer.
I think it's time to start working out.
Conclusion
You know that exercising is important for your health. But it goes beyond just body fat, calories, muscle, and even organ health. Working out has a direct impact on the health of your genes—which is the foundation of your overall wellbeing.
You could be a professional athlete if you wanted to—as long as you altered your genes appropriately.
But even if you have no interest in a Super Bowl ring, exercise can improve your genetic makeup to help resist disease and illness.
Healthy genes make a healthy person. And exercise makes for healthy genes.
Not sure how to workout for optimal health? Or how to impact your genes towards overall wellness?
No worries.
That's why I'm here.
Check out our Male 90X program, a genetic-based report and analysis that will help you unlock and achieve your maximum potential.
You can change your health, your genes, and your life right now.
Learn How To Leverage Your Genetics with the MALE 90X program.
In this eBook, Dr. Tracy Gapin unlocks the secrets to naturally increase testosterone and how to optimize your performance in the bedroom, the boardroom and beyond – by leveraging YOUR unique genetic blueprint.