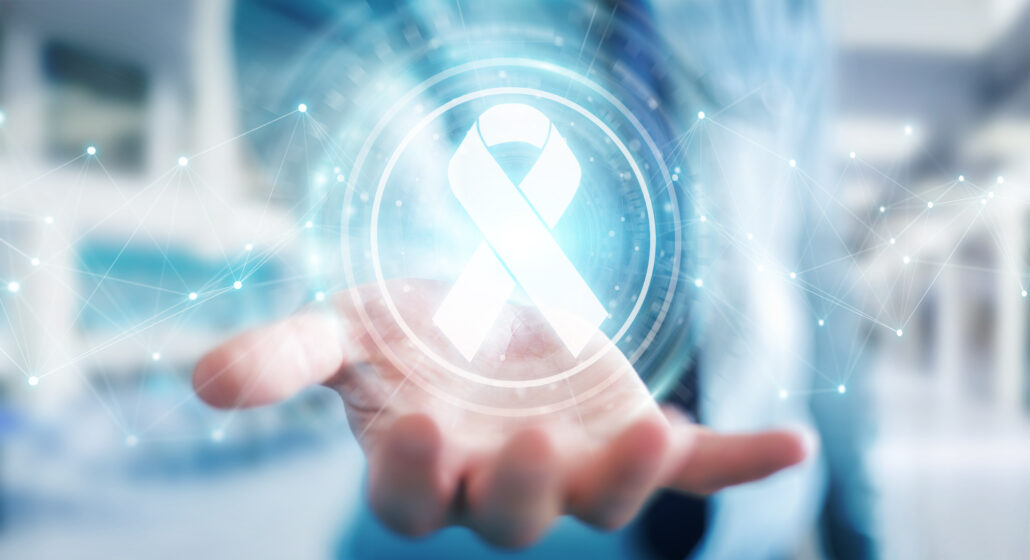 Did you know that September is Prostate Cancer Awareness Month? Organizations such as the Prostate Cancer Foundation (PCF) promote awareness and testing during the month of September, encouraging preventive testing and raising funds toward developing new treatments. (https://www.pcf.org/blue/) However, prostate health education is an important topic for men year round.
Prostate cancer is the most prevalent cancer diagnosed in men. The PCF estimates that 1 in 9 men in the United States will develop prostate cancer in their lifetime. It's important to undergo routine screening and do everything you can to avoid prostate cancer. 
Routine screening consists of an annual PSA blood test and prostate exam. Screening should begin at the age of 50, unless you are African American or have a first degree relative with prostate cancer.  In these previously mentioned cases, testing should start at the age of 40.
Today we're going to talk about some steps you can take to reduce your risk of developing prostate cancer. Remember that small decisions you make every day can go a long way!  
Prostate Cancer Awareness Month Topics:
Sex is Fun!
A study by the National Institutes of Health in 2004 initially suggested that frequent sexual activity might reduce the incidence of prostate cancer.
The Health Professionals Follow-up Study, which followed 32,000 men for 18 years, also supports this. Men with frequent sexual activity showed a 20% lower risk of prostate cancer. Jennifer Rider, the study's lead author, suggests, "Safe sexual activity could be good for prostate health." Studies also show that regular sexual activity reduces stress and improves mood.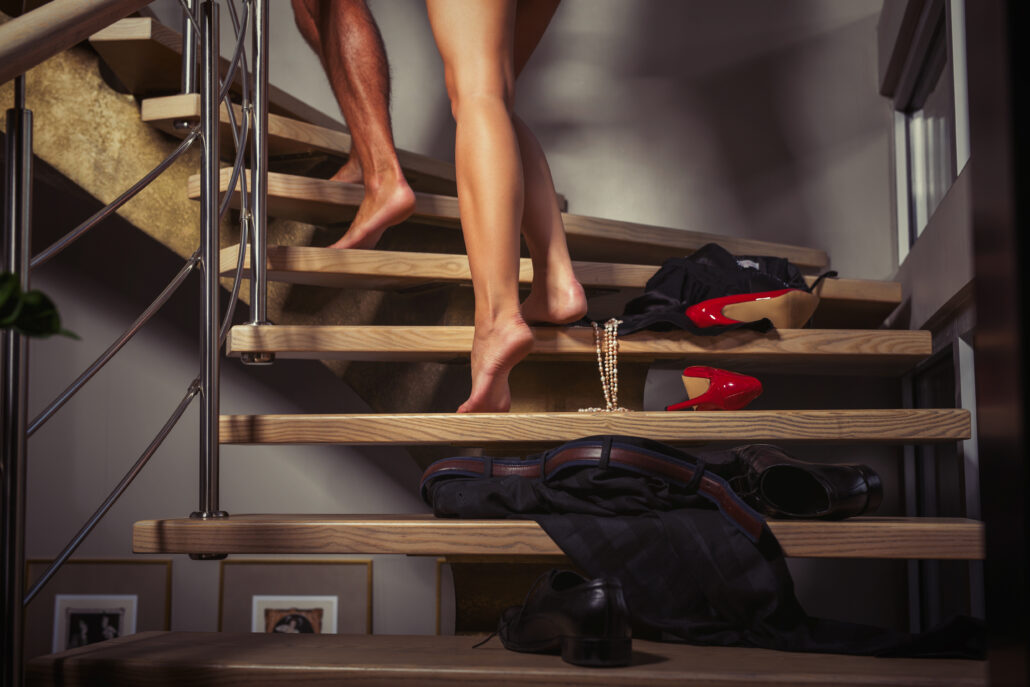 How can exercise prevent prostate cancer?
Evidence is mounting that inflammation and oxidation both play key roles in the development of prostate cancers and other conditions. Fortunately, research from the prevention side suggests that regular exercise may be one of the best natural antioxidants.
A study published recently in the Journal of Clinical Oncology specifically evaluated the effects of exercise in prostate cancer patients. They studied men who exercised vigorously for at least 3 hours per week. 49% showed reduced overall mortality, and 61% reduced prostate cancer mortality, compared to men having less than 1 hour per week of vigorous activity.
Other studies show that exercise is effective at reducing risks of prostate cancer development, possibly decreasing prostate cancer development, and diminishing the side effects that may be caused by treatment medications. A recent Swedish study supported these findings, concluding that both resistance training and aerobic exercise clearly improve prostate cancer-specific and overall survival.
And, don't forget that intense exercise can actually alter your DNA. A period of intense exercise can positively change your gene regulation.
Medications – Proscar and Avodart
Proscar and Avodart are prescriptions that men use to "shrink" the prostate by lowering the number of male sex hormones. The drugs block an enzyme that converts testosterone into dihydrotestosterone (DHT), a much more potent hormone.
The Prostate Cancer Prevention Trial (PCPT) studied whether finasteride (Proscar) reduced the incidence of prostate cancer. The trial found that men who had taken finasteride developed fewer prostate cancers than in men who had not. However, the men who had taken finasteride and developed prostate cancer had more aggressive tumors. The number of deaths from prostate cancer was the same in both groups.
The Reduction by Dutasteride of Prostate Cancer Events Study (REDUCE) studied whether the drug dutasteride (Avodart) reduced the risk of prostate cancer. This study also showed that there were fewer prostate cancer diagnoses in men who took dutasteride compared with the men who did not. Overall, Avodart did not significantly reduce the number of aggressive cancers though.
What about testosterone replacement therapy?
The news media has fueled concerns that there may be an adverse connection between testosterone replacement therapy and increased prostate cancer risk, but studies have not borne this out.
A recent study looked at over 1,000 men who were receiving testosterone therapy. Over the 5 years the researchers conducted the study, only eleven (or 1%) of the men's doctors diagnosed them with prostate cancer. This is well below the historically-expected 7% incidence. These men did not appear to experience any increased prostate cancer risk with their testosterone replacement.
Another study assessed almost 150,000 men who had previously undergone treatment for prostate cancer and were currently receiving testosterone replacement therapy. Researchers found no increase in prostate cancer mortality or overall mortality in the men receiving testosterone.
A recent study actively monitored men with low grade prostate cancer. These men's doctors were also treating them with testosterone therapy. The study concluded there was no significant progression of disease in these men either.
In fact, a recent report suggests that testosterone therapy may actually be therapeutic in men with hormone-refractory advanced prostate cancer.
Studies show that low testosterone levels correlate with an increased risk of prostate cancer. This finding is somewhat counter-intuitive given the scientific community's longstanding notion that hormone therapy "pours gas on the fire" of prostate cancer. But the literature clearly shows that testosterone therapy does NOT increase your risk of prostate cancer.
Will statins help or hinder?
 Researchers have been interested in the possible connection of cholesterol-reducing medications and prostate cancer. Several of the 18 trials researchers conducted, revealed a reduced risk of cancer recurrence after both surgery and radiation therapy. These trials suggest that statins may reduce the progression of prostate cancer.
Ongoing research continues to look into this possibility, as well as to determine whether statins may also reduce the incidence of prostate cancer.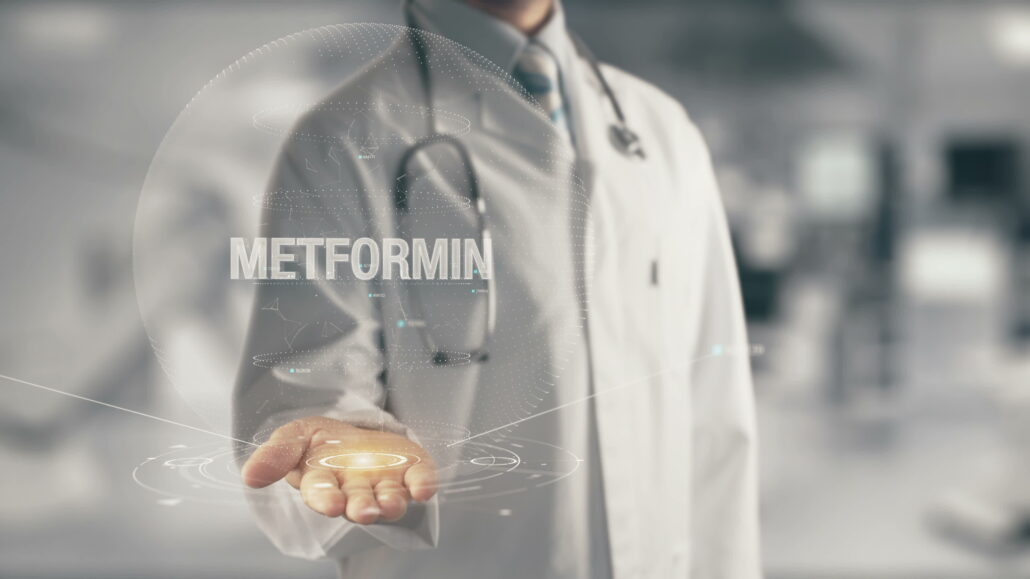 How about Metformin?
Metformin is a prescription medication used primarily to manage diabetes. Studies suggest Metformin may have a protective effect on the progression of prostate cancer. A study of nearly 4,000 diabetic men found those men taking Metformin, when diagnosed with prostate cancer, were less likely to die from cancer or other causes than men taking other diabetes drugs.
Prior research looking at whether metformin might reduce the risk of prostate cancer development did not show a benefit. More studies are currently underway to look at both prevention and management.
What about taking aspirin?
The jury is still out on how or whether aspirin might help reduce the risk of prostate cancer. After extensive studies on aspirin's effects, researchers found many of the studies demonstrated it had a protective effect and others did not.
If your doctor has you on an aspirin regimen after a heart attack or stroke, follow their current recommendations.
Are there other things I can do?
Absolutely! There are many lifestyle choices that will not only help you prevent prostate cancer, but also boost overall health and well-being, reduce stress, and improve fitness. Many of the dietary recommendations experts have already proven as successful for weight loss, will also reduce your risk of developing prostate cancer.
 
Your Diet Matters!
Start by adopting a diet lower in saturated fats and higher in plant-based fats. Your body and brain need fat to thrive, but studies have shown that a diet high in animal fats was more likely to be associated with an increased risk for prostate cancer.
A number of studies have shown that men who ate the most dairy products such as milk, cheese, and yogurt on a daily basis had a higher risk of prostate cancer. Studies are conflicting, but the mechanism could be because of the presence of saturated fat, insulin-like growth factor (IGF), or elevated hormone levels.
Some fats are superstars, however. Studies have linked the omega-3 fatty acids found in fish such as salmon, tuna, and herring to reduced prostate cancer risk. If fish isn't your favorite, try a good quality fish oil supplement. Avoid trans-fatty acids, though, as numerous studies proved they promote cancer. The most common foods containing trans-fatty acids are butter and processed or fried foods.
BBQ's are fun – but charred meat, not so much
Overcooking or charring meat creates carcinogenic compounds called heterocyclic amines. Animal studies have shown that these can cause prostate cancer. In addition, charbroiling red meat or chicken with skin produces another set of carcinogens called polycyclic aromatic hydrocarbons (PAHs). 
Research shows that intake of PAHs triggers mutations in prostate cell DNA, leading to a chronic inflammatory response in the prostate. We've already discussed that inflammation leads to an increased risk of development of prostate cancer. It appears that the combination of mutation and inflammation appear to be a key in this development. 
Steaming or baking meats, thereby avoiding overcooking meats, can significantly reduce the amount of carcinogens present.
The bitter truth about sugar
Cutting the amount of simple sugars and carbohydrates you intake may slow prostate cancer growth. Studies have linked excess sugar intake to prostate cancer growth through increased insulin levels. 
Compounding the problem, insulin resistance has been shown to reduce levels of proteins that are important for stimulating prostate cancer cell death. Numerous studies have shown that sugar "feeds" cancer cells. 
ANOTHER reason not to eat gluten
Doctors typically recommended adopting a gluten-free diet to aid patients with celiac disease, an inflammatory bowel condition. By reducing inflammation, a gluten-free diet may have a role in cancer prevention as well. Foods with no gluten include all fruits, vegetables, meat, fish, and eggs.
Many believe the vitamins and minerals present in fruits and vegetables reduce the risk of prostate cancer. Although, studies have yet to prove any specific nutrient guarantees to reduce your risk. Cruciferous vegetables have unique antioxidant properties that seem to enable them to counteract some of the damage caused by carcinogens. A well-rounded selection of fruits and vegetables introduces necessary enzymes and tends to make you feel fuller, so you have less room for other high-fat, high-calorie foods.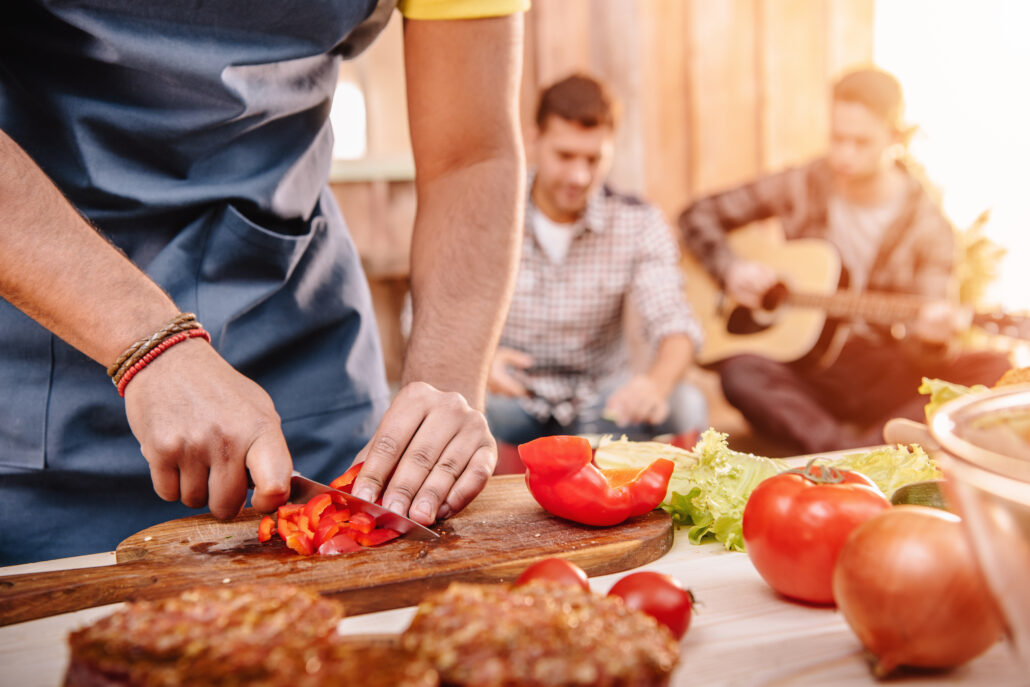 A tomato a day keeps cancer away? Well, it's a pretty good start! Kudos for Prostate Cancer Awareness!
Several animal studies have suggested that lycopenes, present mostly in tomatoes, may reduce prostate tumor growth. Some human studies have shown that a diet high in lycopene may be linked to a decreased risk of prostate cancer.  Other studies are inconclusive.
Note that these studies utilize the whole, fresh tomato, not the sugar-laden spaghetti sauce. There is no data showing a benefit to taking lycopene supplements in lieu of the real food.
To reduce the risk of developing prostate cancer, men should reach for foods rich in antioxidants and nutrients and low in pro-inflammatory and carcinogenic substances.  Colorful fruits and vegetables, fresh herbs, leafy and pungent greens, seeds, nuts, and berries all contain powerful anti-cancer nutrients. 
The Mediterranean isn't just a great place to vacation
Consider adopting the Mediterranean diet, loaded with fresh fruits and vegetables, tomatoes, garlic, fish, red wine, and olive oil. This heart-healthy diet may be very beneficial for prostate cancer prevention, and will keep the whole family fit and well!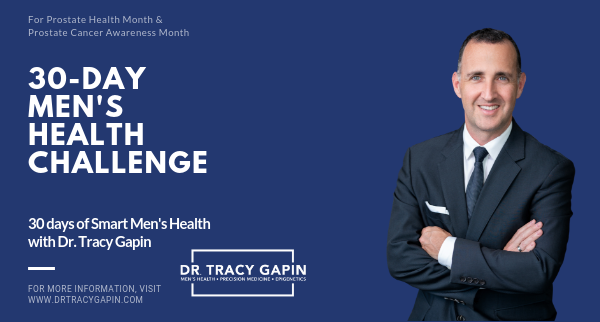 30-Day Health Challenge for Prostate Cancer Awareness Month
Whether it's Prostate Cancer Awareness Month or any time during the year, check out the 30-Day Health Challenge for Prostate Cancer Awareness Month. It was developed specifically to increase your knowledge around reducing your risk for prostate cancer, yet it is an excellent all-around way to rethink your lifestyle.
I designed the challenges to help you look at your current situation and consider areas of change and improvement. Many of the daily challenges will benefit women as well, especially Day 24, Day 28, and all of the other non-prostate-specific days!  
Regardless of your diet or lifestyle, knowledge is one of the biggest and best ways to reduce prostate cancer risk. By staying informed on the latest research and developments regarding prostate cancer research, men can make small changes that can lead to big improvements.
Are YOU ready to transform your health?
**************************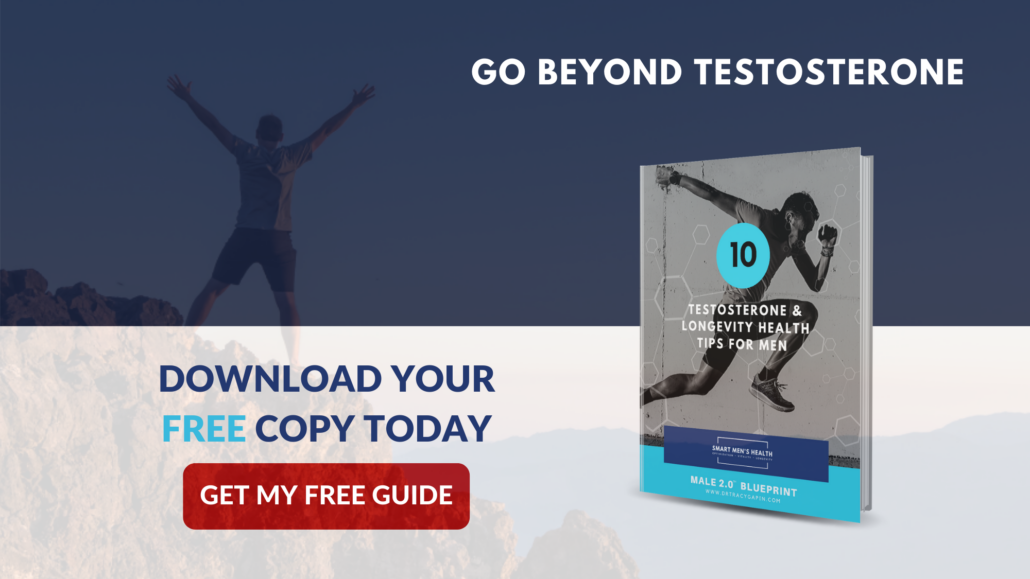 **************************
Tracy Gapin, MD, FACS  is a board-certified Urologist,  world renowned Men's Health & Performance Expert, Author, and Professional Speaker. Using state-of-the-art biometric monitoring, nutrition and lifestyle intervention, Dr. Gapin coaches Fortune 500 executives and evolutionary leaders of business, sports medicine, and high performance. He specializes in cutting-edge precision medicine with an emphasis on epigenetics, providing men with a personalized path to optimizing health & performance. www.GapinInstitute.com

Want more tips to optimize your health?  Listen to the latest podcasts. Click HERE