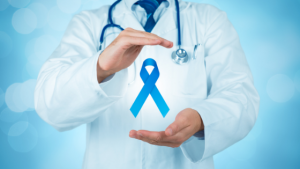 1 in 7 men will be diagnosed with Prostate Cancer in his lifetime. As a concerned partner, you worry that your husband or companion could be that one. Maybe your partner doesn't go to the doctor enough or maybe he has a mindset of invincibility. Maybe you've noticed a shift in his health and behavior.
You ask him to go to the doctor, but in true husband fashion, he won't go.
So what should you be on the lookout for to know if your husband is at risk of prostate cancer? What do you need to know about prostate cancer to be alert for your partner's health?
What Is Prostate Cancer?
The prostate is a walnut-sized gland in the man's pelvis. It sits between the penis and bladder, wrapped around the urethra (the urine tube). There's one main purpose of the prostate: to make thick white fluid that mixes with sperm to create semen. The fluid is important so that the sperm can "swim" and ultimately impregnate a partner.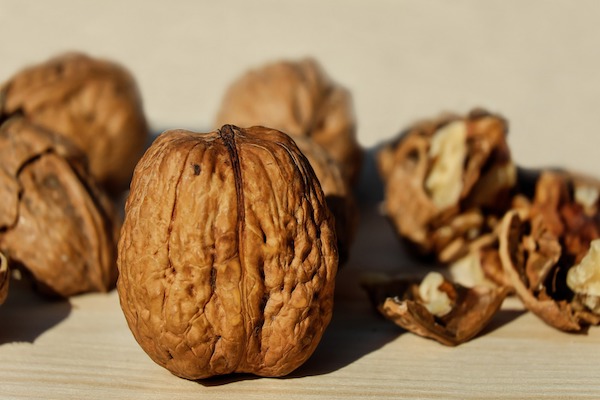 Prostate cancer happens when the cells in the prostate grow at an uncontrollable rate. When localized, it usually only affects the prostate and the bladder. In fact, prostate cancer wouldn't even be that dangerous—if it stayed in the prostate. Some men have prostate cancer and never know because it remains localized to the prostate.
But for other men, prostate cancer can quickly and aggressively spread to other parts of the body. When this spreading happens, it can impact glands, organs, the bones, and the blood.
Thankfully, you can take simple steps to detect prostate cancer before it spreads.
What Are The Symptoms Of Prostate Cancer?
As a concerned partner, you're likely trying to look for signs or symptoms that your husband is developing prostate cancer. I hate to say it, but most men with prostate cancer have no symptoms. Most of the time, you wouldn't be able to tell by looking at him or talking to him.
Moreover, the typical symptoms of prostate cancer tend to be "personal." The symptoms usually appear when the tumor has grown so big that it causes blockage in the bladder. So usually most of his symptoms will appear when he's in the bathroom—and you're often not there with him.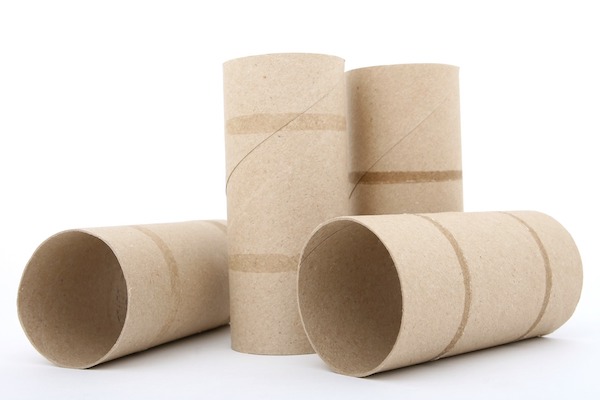 These symptoms include:
Difficulty stopping or starting urine stream

Pain while urinating

Increase in urination frequency

Diminished urinary stream

Sensation of incomplete emptying

Blood in urine

Painful ejaculation

Blood in semen
The most common symptom is waking up often in the middle of the night to urinate. A man (and his partner) will often reflect back and realize that he was going more often more in the middle of the night than he had in the past. If he's constantly waking you up all night taking trips to the bathroom, send him to the doc—for both of your health!
These symptoms may not be a sign of prostate cancer, though. Often these are also related to BPH, which is prostate enlargement. BPH is less serious than prostate cancer—although a doctor can help your husband treat this naturally as well. Thus, if you know your husband is suffering from bathroom problems, it's time for him to visit a doctor.
If the prostate cancer has spread, there may be other types of symptoms to be on the lookout for:
Fatigue

Bone pain

Malaise (general feeling of illness)

Weight loss

Deep pain or stiffness in hips, lower back, pelvis

Easy fracture of bones

Shortness of breath

Swelling of legs (tumor obstructing lymph tissue)
If symptoms of prostate cancer are inconsistent and often absent, how can you better understand if your husband is at risk for prostate cancer?
What Are The Risk Factors of Prostate Cancer?
Age
The most common risk factor for prostate cancer is age. Most men who develop prostate cancer are over age 50—and more often, age 65. About 6 of 10 prostate cancer cases are diagnosed in men over age 65, with the average age around 66. In fact, the number of men over 65 affected by prostate cancer is on the rise.
Family History
A man is at higher risk for prostate cancer if other men in his family have had the disease. Men with one affected relative are twice as likely to develop the disease; men with two or more affected relatives are 4x as likely to be diagnosed. The risk increases with the number of relatives affected. Moreover, the younger the family member is when diagnosed, the higher the risk his male relatives will develop prostate cancer as well. If your husband has had a brother, uncle, or father with a history of prostate cancer, he should be screened early and often.

Some researchers suggest there is also a higher risk of prostate cancer if there is a family history of other cancers as well. If your partner has a number of relatives with cancer, it could indicate a genetic mutation somewhere in the family line. Genetic mutations are a key cause of different types of cancer in the body.
Individual genetic factors may also play a role. If there is a known mutation in his genes, he should be more aware of his risk for cancer and other diseases.
Race
African-American men have 60% higher incidence of prostate cancer than Caucasians. They also have a prostate cancer mortality rate that is two to three times higher than the average. The reason for this difference isn't fully understood yet, but the proof is there. African-American men should be screened twice as often to ensure they do not develop an aggressive form of the cancer.
Asian and Hispanic men are the least likely to develop prostate cancer, likely due to their nationality (see below). Note: this doesn't mean they're immune from the disease!
Nationality
Prostate cancer is more common in North America, Europe (northwestern especially), the Caribbean, and Australia. It's less prevalent in Asia, Africa, and South and Central America. Researchers believe this has to do with diet and lifestyle; the "Western diet" tends to be a higher risk factor for prostate cancer, as discussed further below.
Sedentary Lifestyle
If your husband tends to sit a lot with low activity, he's at a higher risk for prostate cancer. A review of studies found a significant decrease in the risk and incident of prostate cancer in active men. This is likely because physical exercise balances hormone levels, prevents obesity, enhances immune function, and reduces oxidative stress—all of which are cancer-fighting benefits.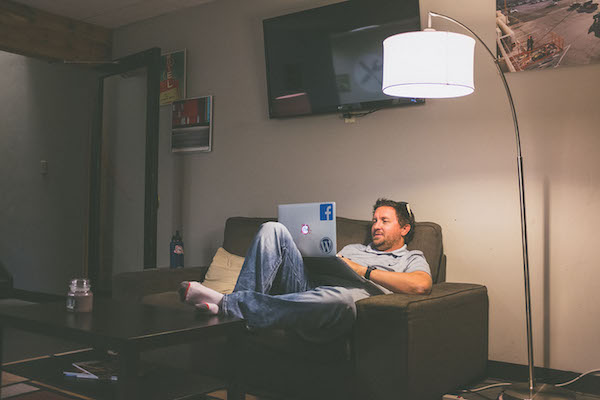 Diet
Diets high in red meats, dairy, and fatty foods with a low intake of fruits and vegetables are linked to an increase in prostate cancer incidence and mortality. Some studies suggest that a lack of veggies in the diet can actually cause a more aggressive form of prostate cancer as well.
Calcium
Although not completely proven, some researchers suggest that a high calcium intake could be a risk factor for prostate cancer. Dairy is a primary source in Western diets, while the Asian diet has no dairy—and Asians are at the lowest risk for prostate cancer.
Just some "food" for thought…
Obesity
Moreover, being overweight or obese has significant effects on prostate cancer. Although studies haven't proven that obesity causes prostate cancer, "what is clear is that obese men are at significantly greater risk for dying of prostate cancer." Obese men have a higher prostate cancer mortality rate than healthy and fit men.
Thus, a sedentary lifestyle and poor diet can further contribute to aggressive prostate cancer. Click here to learn about the link between obesity and metabolic syndrome—which can also cause a number of diseases.
It's important to note that some research has shown that PSA test results in obese men can appear low… even if they have prostate cancer. Often this can lead to a delay in diagnosis and treatment, in which time the cancer can spread and worsen. If your husband is overweight, it's time to sign him up for my 4-week Transformation Vitality Course to bring back his health and reduce his risk of prostate cancer.
Beer
Research in Australia found that two pints of beer daily increased a man's risk for prostate cancer by nearly 23%. They also found that the risk of mortality increased with even low alcohol consumption levels. We need more studies to prove this, but the findings were nevertheless significant.
This is likely because beer is highly estrogenic, which can unbalance hormone levels. Moreover, alcohol can damage the cells in the body, creating a toxic overload when consumed in excess.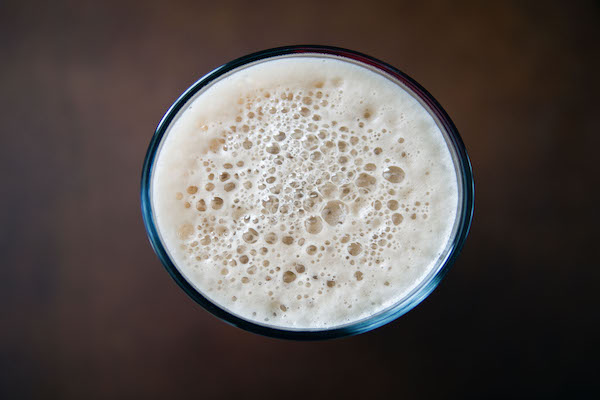 Smoking
Although smoking isn't linked to prostate cancer (yet), studies show that smoking is associated with more aggressive forms of prostate cancer. Plus, the chemicals in cigarettes are highly toxic and can damage your cells—which can ultimately cause a variety of cancers and diseases.
Height
There may be some link between taller height and prostate cancer incidence. But just because your husband is tall doesn't mean he has prostate cancer.
Agent Orange
Agent Orange was an herbicide sprayed during the Vietnam War. Research is inconclusive about whether Agent Orange is fully cancer-causing, but ultimately studies have found that AO exposure is linked to more aggressive prostate cancer.
Okay. So you think your husband may be at risk because he's overweight and his brother and dad both had prostate cancer.
What's next?
What can you do as his partner?
How Can You Talk To Your Partner About Prostate Cancer Risk?
There's really only one thing you can do: equip your husband with the knowledge you now know about risk factors. Hopefully, this can help convince him to see the doctor.
You can start by telling him some of these prostate cancer statistics:
That's the scare tactic.
But what if now he's too scared to go to the doctor and "face the facts." It's not uncommon for men to avoid going to the doctor if they think something is wrong, because they don't want to deal with the negative consequences of it.
Your husband doesn't want to hear he has cancer.
So you could also try the encouraging tactic:
Between 2007 and 2013,

the average survival rate

of prostate cancer was 98.6%.

Even though there's a 12.9% probability of developing prostate cancer, there's only a

2.5% chance

of dying from it.
Maybe he's more willing to go now. He won't die! But he's still a little fearful of the tests. ("You know I don't like needles, honey!")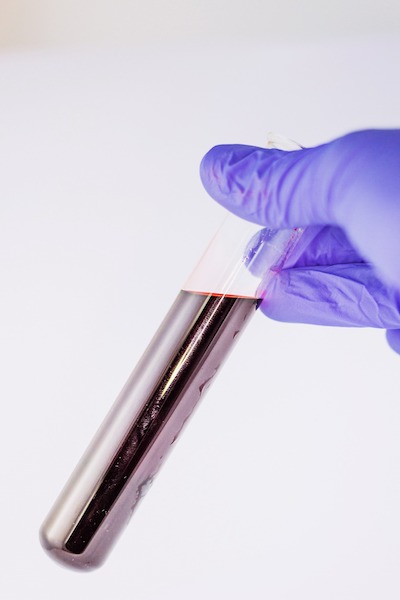 The preliminary tests for prostate cancer are easy peasy.
First, the doctor will start with a digital rectal exam. Yes, the doc will put a lubricated finger in your husband's rectum to feel for the prostate. Your husband may not love the idea of this, but it lasts only a few seconds and it's a great indicator of any lumps or hard areas in the prostate.
The doctor may also run a PSA (prostate specific antigen blood) test. This measures the blood level of the protein produced by the prostate gland. If elevated, it can indicate prostate cancer. However, some people with prostate cancer come back with low PSA levels in some cases.
It's important to track PSA over time. Consistent tests can track how fast the level is increasing or changing. The change in PSA is often more important than the number.
Yearly visits are crucial to keep an eye on these changing PSA levels. Doctors recommend testing once or twice per year after age 50. If your husband hasn't been tested, now's the time to get him to the doctor.
If the doctor suspects prostate cancer based on the rectal exam and PSA test, he'll take a biopsy. This is a sample of prostate tissue to see what the prostate cancer cells look like.
How Can You Prevent Prostate Cancer?
You can prevent prostate cancer before it strikes. Check out some of my other resources about prostate cancer prevention to learn more:
Can We Reduce Prostate Cancer Risk Through Lifestyle Change?
Prostate Healthy Foods For Men: Add These 3 To Your Diet
Can You Prevent Prostate Cancer Through Diet?
The Bottom Line
You're a caring partner, concerned for the wellbeing of your loved one. But it's important that you not stress yourself out worrying. Most men don't die from the disease, and the survival rate is one of the highest of all cancers.
But it's important to catch prostate cancer early before it spreads or becomes more aggressive. That's why it's crucial that you and your partner know the risk factors of prostate cancer and the cadence at which you should be visiting the doctor.
Want to help your husband regain his health (without harassing him too much)?
Sign him up for our Male 90X program!
This is a genetic-based report and consultation that will give him the tips, tricks, and resources to lower his risk for prostate cancer and minimize any other sexual health concerns. He'll also learn how to make a few lifestyle changes that will drastically impact his entire wellbeing.
Reduce the risk, make the change and get Male 90X now!