Cardiovascular Risk Assessment
Men tend not to think about their risk of a heart attack or stroke. We believe we are invincible and don't worry about it until it is too late. But as men age, it is essential to have a Cardiovascular Risk Assessment, especially if you fall into any of the following categories:
have a family history of heart problems,
are overweight,
smoke,
have high blood pressure,
eat unhealthy foods,
lead a sedentary lifestyle,
have diabetes, or
have pre-existing heart disease.
The Gapin Institute has several different non-invasive tests. The results of these tests can help determine if you need medication, diet, exercise, or other lifestyle changes to reduce the chance of a heart attack or stroke.  
We will also complete a medical exam to determine your overall health and assist with any wellness issues.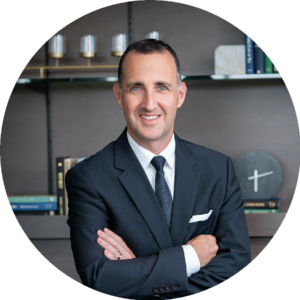 Schedule A Virtual Consultation Today
Come meet Dr. Tracy Gapin to learn more about a Cardiovascular Risk Assessment. Schedule an appointment today. 
Dr. Gapin is board certified by the American Board of Urology and is a Fellow of the American College of Surgeons. After his undergraduate education at Texas A&M University and medical school training at the University of Texas Southwestern Medical School, he completed a general surgery internship and urology residency at the University of Florida.