At the Gapin Institute, we use the latest technology to help men look and feel their best.  Our EDGE Blueprint is a science-based approach to getting your edge back. We assist men in maximizing their testosterone levels and performance!
Our health coaching will optimize your fitness and health by utilizing a holistic method. We explore how your genes express themselves (epigenetics), nutrition, lifestyle, exercise, hormones, and more. Your new personalized plan will help you reach your goals.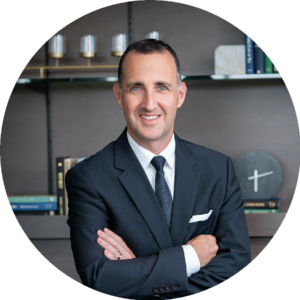 Schedule A Virtual Consultation Today
Meet Dr. Tracy Gapin, and learn about our comprehensive, customized approach to health coaching. We will do a complete medical exam and discuss your wellness needs and expectations. Please make an appointment today to find out more about how we can help you! 
Dr. Gapin is board certified by the American Board of Urology and is a Fellow of the American College of Surgeons. After his undergraduate education at Texas A&M University and medical school training at the University of Texas Southwestern Medical School, he completed a general surgery internship and urology residency at the University of Florida.