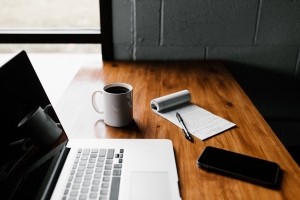 "We are what we repeatedly do. Excellence then is not an act but a habit." – Aristotle
You've heard it before. "Get more sleep. Stop stressing. Eat healthy foods."
We all know the ways to live a healthy life…
But how many of us actually follow these health rules?
Did you know that 97% of Americans live an unhealthy lifestyle in some way?
I'll be the first to admit that I'm in that 97% sometimes. I've found myself skipping a workout here and there or delving into one too many bites of a chocolate cake. That's part of life.
But I used to be heavily situated in an unhealthy lifestyle, like so many Americans today.
At one point I was 25 pounds overweight and my cholesterol was 245. I was constantly fatigued, irritable, sluggish, and unhappy, which made me feel fat, idle, and old. My doctor reviewed my life expectancy charts, and I instantly came face to face with my own mortality.
I left my doctor's office ready for a drastic change.
But being ready for a change and making a change are two different things.
We all know what we should do to be healthier.

Today, it's time to turn those "shoulds" into "musts."
I'm sick of reading about "the 10 things you need to do to be healthier." It's time to provide actionable steps and habits towards achieving a higher level of health.
I am going to give you specific, small habits to implement this week that will make you feel better and perform at the top of your game. They're easy to do but have big impacts!
Why do you need healthy habits?
You need your health in order to be productive in any area of your life. If you want to be a good husband, boyfriend, father, uncle, or friend, you need to be healthy. If you want to be successful at work, you need to have your health. When you're not feeling well, you can't function at your best for your family and your career.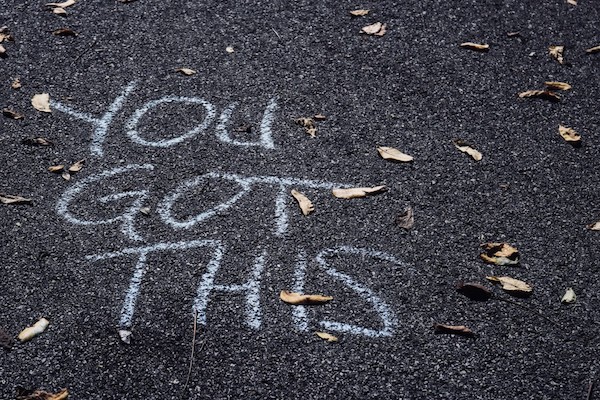 If you don't have your health, you can't have anything else.
When you feel healthy, productivity and happiness fall into place.
It's time to prioritize your health if you want other parts of your life to be fruitful as well.
So how do we get healthy?
Habits.
Habits are regular, consistent practices that become a part of our identity and routine.
There are good habits… and then there are bad habits.
Brushing your teeth before bed is a good habit instilled in many of us from a young age. Putting on your seat belt when you get in the car is an automatic practice you don't even think about anymore.
A bad habit is eating a bowl of ice cream every night before bed. But it's become a habit, so it's hard to give up even if we acknowledge that it's bad for us.
If you want to be a high performer in life, you need to fill your days with productive and healthy habits. These are consistent actions that make you better and stronger.
How do you implement healthy habits?
There's a saying that it takes 3 weeks to make a habit and 3 days to break it. In fact, it's usually more like 2 months (66 days) for an action to become a habitual behavior.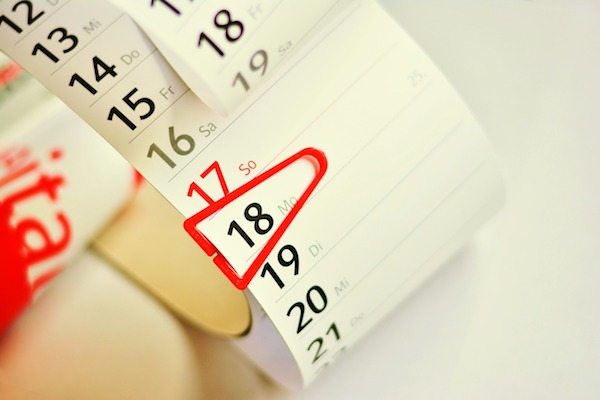 If two months seems like a long time, you're in the wrong mindset.
Two months is a very short period of time when you're building a habit for life.
Living a healthy life takes dedication.
But that's why I'm here to give you specific steps that can help you stay disciplined and strong starting right now.
By the way, I've found that after two weeks, it's a lot easier to keep up with a behavior. You've proven you can do it for two weeks, and you've felt the benefits of your health in that time period. If you can stay strong for two weeks, you're more likely to keep up these positive behaviors until it's ingrained as a habit.
So let's get into the 5 healthy habits to make you happier, fitter, and more productive.
Take a warm then cold shower.
Showering early in the morning is a great way to wake up and start your day on a clean, fresh foot. A morning rinse can help you shake off the sleepies by invigorating the senses and clearing your mind.
A morning shower cuts a small chunk out of your day dedicated solely to mindfulness. You can think about your to-do list, which gets you in a productive state of mind for the rest of the day. You can think about all the people and things you're grateful for, which has been shown to increase happiness levels. Or you can even think about what it would be like to be a rock star—which makes you feel like a rock star the rest of the day.
Use your morning shower to meditate and regroup before you start your day. You're alone with your thoughts in the shower, so use this time to for some positive, productive thinking.
Plus, shaving is healthier in the morning. You have more blood platelets or "cloggers" in the morning, so you're less likely to bleed or scab if you accidentally nick yourself. But you're less likely to nick yourself because you're more alert in the morning.
There have been studies that show showering at night is also important, which I'll discuss more in #3. Nevertheless, a morning shower is one of the best ways to regroup, meditate, and prepare for an energetic day.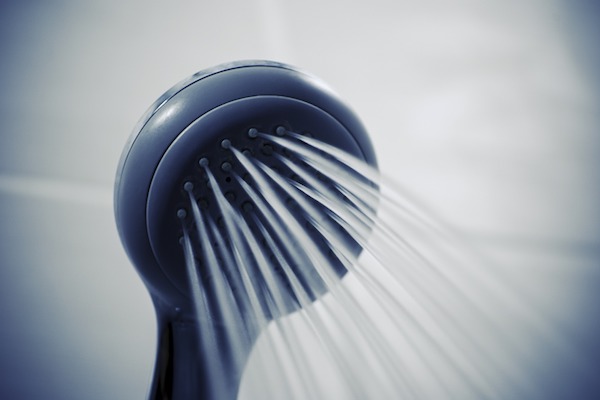 Should your shower be hot or cold?
Both.

Warm water works like heat therapy to relax muscles and ease tension. Warmth can help your body and mind de-stress, which can lower your high morning cortisol levels.
One study found that warmth encourages the brain to release oxytocin, which is the hormone that improves happiness and fights against stress and anxiety. Warm water can also help treat headaches, relieve coughs and cold, minimize pain, and reduce high blood pressure.
Warm water also helps you get a deeper clean. It opens your pores, which helps your soap penetrate further into your skin. You'll get a deeper clean, getting rid of toxins and gunk that can seep into your body.
Plus, you want to shave with warm water. The warmth helps open pores and soften hairs for a comfortable, close shave.
Note that hot water may feel good, but it's highly drying. A hot shower can actually dehydrate you, which can lower energy levels and cause brain fog throughout the day.
After taking a warm shower, end with a cold rinse, around 68 degrees, for 2-5 minutes. The change in temperature will instantly increase your mental alertness and awaken your cells.
You've likely heard of athletes like Kobe Bryant and LeBron James taking ice baths for muscle recovery and inflammation reduction post-workout or post-game. A number of people swear by the benefits of cold water.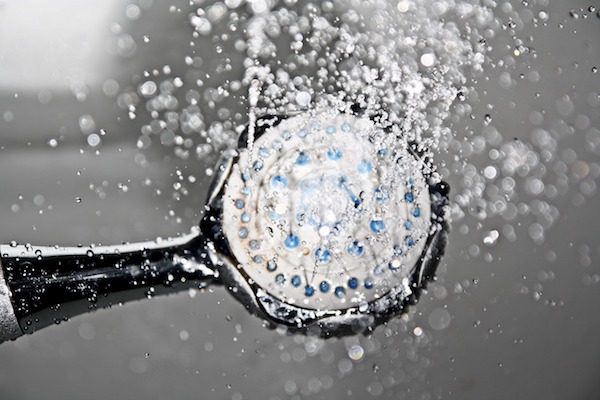 Moreover, cold hydrotherapy has proven health benefits that you can't ignore.
Benefits of cold hydrotherapy:
Improves blood circulation

Drains lymphatic system

Improves digestion

Increases metabolic rate

Cuts food cravings

Enhances immune function

Improves sleep quality

Improves mood

and minimizes anxiety

Enhances energy and activity
Some experts even suggest that cold water can help fight against cancer. The temperature shock kills off "weak" cells, like cancer or infection.
Struggling to turn the knob to blue? I get it. I love my hot showers. But think of all the health benefits. Two minutes of cold equals 24 hours of health.
And consider this. Wim Hof "The Iceman" swam under ice for 120 meters with one breath and climbed all of the highest mountains in only shorts. You'd be shocked what the human body can handle.

The greater you "stress" your body, the stronger it becomes.
Learn more about the immense benefits of warm and cold hydrotherapy here.

Wake up every morning with a warm then cold shower to start your day with a refreshed mind and energetic body.
Drink half your body weight (in ounces) of water.
75% of Americans are chronically dehydrated. Our bodies need water to function properly. About 60% of the male human body is made of water. Without this water, cells, organs, and tissues dry out and stop operating.
You need water for digestion, joint health, waste systems, cell survival, body temperature regulation, shock absorption, hormone production, and brain health. Without water, your body can't survive.
Chronic dehydration puts your body into "survival mode." You don't have the water you need to survive, so your body starts to shut down to conserve this water. This leads to low energy, low function, and low productivity.

Not drinking enough water is killing your performance.
Daily dehydration leads to:
Fatigue

Headaches

Brain fog

Irritability

Anxiety

Weight gain

Joint pain

High blood pressure

Lowered immune system
You also need water for daily detoxification. We're bombarded with pollutants and toxins every day. When we are dehydrated, our body retains water. This bloating "holds on" to old water and toxins.
When you drink more water, though, your body will flush out the pollutants that this old water is holding. When you urinate, you get rid of waste that is making your body sluggish and unhealthy.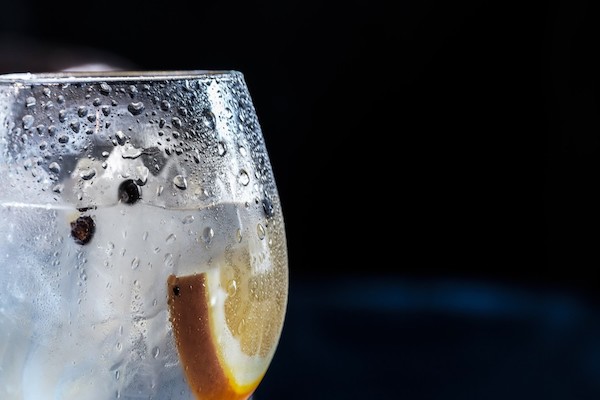 You should be drinking at least half of your body weight in ounces. If you weigh160 pounds, you need at least 80 ounces of water daily to stay hydrated.
Hydration tips:
Carry a reusable, refillable water bottle. This reduces plastic waste and cuts costs.

Drink a glass of water every hour on the hour.

Infuse your water with fruit for a delicious, healthy drink.

Drink one glass of water before eating. Most people confuse thirst with hunger and overeat in response—when really they're just thirsty!

Eat hydrating foods like watermelon, strawberries, lettuce, and zucchini.
I also recommend drinking alkaline water whenever possible. Alkaline water is less acidic than tap water, which can help regulate your body's pH and neutralize the acids in your body. A healthy body pH is critical to immune health.

Drinking enough water is the easiest way to improve your body's performance, increase your energy, and enhance mental alertness.
Create a bedtime routine.
1 in 3 Americans doesn't get enough sleep. Sleep deprivation is linked to increased risk of obesity, heart disease, blood pressure, stroke, anxiety, depression, diabetes, and more.
Lack of sleep is also linked to weight gain. When you don't sleep enough, your body looks to food to gain its energy. You'll find you have a greater appetite—and a desire for sugar—because your body is craving energy. Often, this leads to chronic overeating, which causes significant weight gain.
Plus, you need sleep in order to regulate cortisol. High levels of cortisol cause weight gain, anxiety, stress, and lowered testosterone. High levels of cortisol can also interrupt your sleep patterns, creating a negative cycle of sleep deprivation.
To break this cycle, you need healthy sleeping habits. The easiest way to get better quality sleep is with a bedtime routine. When you start your routine, it signals your brain and body that you're getting ready to sleep.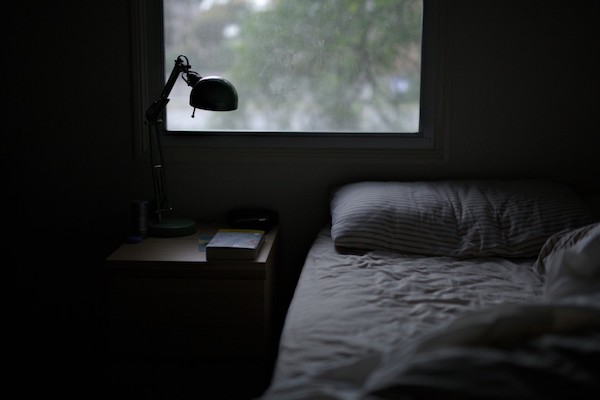 Everyone's bedtime routine looks a little different. You need to find what works for you. Spend the next two months experimenting what will help you wind down. Here are some sample activities for a healthy bedtime routine.
Tips for a better bedtime routine
Have a healthy snack two hours before bed. This makes sure you're not hungry, which can prevent you from falling asleep.

Turn off your phone or switch it to "night mode."

The blue screen

has been shown to interrupt sleep, and the EMF radiation from the phone can potentially cause other health problems. You can find ways to check for other EMF sources Here. (Read more how Blue Light Affects your Eyes https://anrri.com/blogs/education/blue-light-affects)

Take a warm shower. This will remove pollutants you've accumulated on skin and hair throughout the day, so you go to bed clean and detoxed. It's also a great time to wind down from the day and let go of daily stressors. (You can shower both in the morning and night, but be sure to moisturize your body in the evening to avoid skin dehydration.)

Do a mindfulness or gratefulness meditation. Gratitude is directly linked to inner happiness.

Have sex. Orgasm releases the hormone prolactin, which suppresses dopamine levels. Dopamine keeps your body and brain awake—without it, you fall asleep. Moreover, sex releases oxytocin, the "feel-good" hormone; oxytocin releases stress and anxiety, which can help your body fall into a restful sleep. You could even consider incoperating something like penis rings for men for extra pleasure, for a better nights sleep!
Check out these 9 exercises to have better sex.
Go to bed at the same time every night and wake up at the same time every day. This will start to discipline your circadian rhythms. If you go to bed every night at 11pm for two months straight, your body will start to naturally get sleepy at 11pm.
This is true for the weekends as well. Sleeping in over the weekend interrupts your sleep cycle and makes you less productive and energetic. That's why you can't wake up on Monday mornings!
Find a nightly routine that works for you to start naturally signaling your body when it's time to get ready for bed.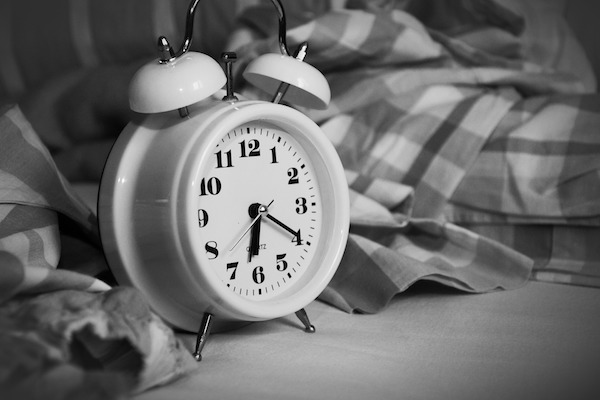 Wake up at least two hours before work.
Just like you should go to bed at the same time every night, you should also wake up at the same time every morning.
And the time you wake up should be early.
Studies show that the early bird really does get the worm. Some of the world's top CEOs wake up before the sun rises.
Waking up early sets a positive, productive tone for the rest of the day. Not only does it give you more time to check things off on your to-do list, it also discourages procrastination. You're making the active decision to get up and get moving, which tells your brain it's time to be energetic. When you hit the snooze button, you're instantly putting your head in procrastination mood.
Plus, you have extra hours to focus on your health. You have extra hours of movement and calorie burning. This helps improve your anti-stagnant energy throughout the day.
I recommend waking up at least two hours before you have to leave for work. This gives you a good chunk of time to be productive and improve your health.
But if you're like me, you set your alarm for 5:00am, and the morning comes around and you don't even hear the alarm! How can you force yourself to wake up early?
Tips for waking up early
Sleep with the blinds open. This will help you wake up with natural light, which has been shown to increase alertness and energy. This can also help reduce

vitamin D deficiency

. If you don't get a lot of natural light, consider a dawn simulator alarm clock.

Put your alarm clock on the other side of the room, so you have to put your feet on the ground to turn it off. Once you're up and moving, you're less likely to hop back in bed.

Make your bed. This will instantly make you feel more productive, and it discourages you from crawling back under the covers.

Write a to-do list. Knowing exactly what you need to get done first thing in the morning is a great way to frame your mindset for productivity.

Turn off the "snooze capacity." The law of inertia says a body in motion will stay in motion, and a body at rest will stay at rest. A body that snoozes will snooze indefinitely.

Do something fun in the morning. Do you like painting? Take fifteen minutes to paint. Are you a huge fan of kale smoothies? Wake up and make a kale smoothie. Having something to look forward to will help you pop out of bed.
Waking up early pushes you on the path of productivity and encourages daily movement.
Write down every sugary food or drink you consume.
This is my favorite habit because it feeds on guilt.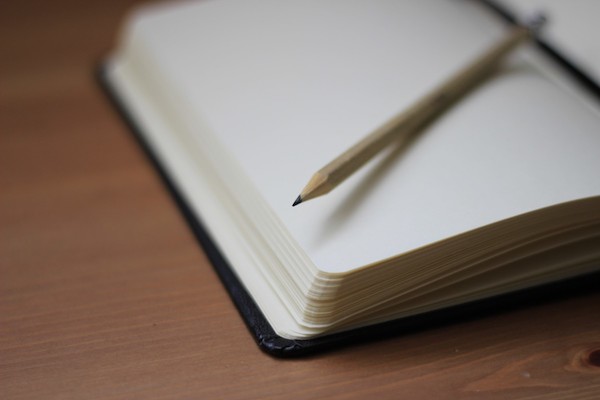 A lot of experts recommend writing down all of the food you eat to monitor of the fuel you're putting in your body. While this is a good tracking system, especially for weight loss, I find it a bit cumbersome and challenging. Instead, I only write down those items that aren't healthy.
Make the commitment that every time you consume something with sugar, you write it down in your "sugar book." This will help keep you honest and see just how much sugar you're consuming.
How many times have you grabbed a cookie out of the pantry on your way to work? Those calories don't count because you ate it on the way out of the house, right?
Forcing yourself to write down every "cheat" like this can help you spot exactly where you're wasting your calories. It's okay to have treats here and there, but your sugar book helps you see just how often you're treating yourself.

Recommended Reading: Transform Your Body In 24 Hours With Intermittent Fasting
The Bottom Line
Healthy habits make healthy people. You are a summation of your actions. So make those actions productive.
Implement these 5 habits for the next two months and you're guaranteed to see a change in your wellness, productivity, and happiness.
Do you like these actionable steps towards health?
Imagine revamping your life like this in just one month!
Ready to take the next steps?
**************************
In Male 2.0™, Dr. Tracy Gapin has turned everything we once thought we knew about men's health and performance upside down. The old model of how to be "a man" is broken. A man who works himself to death.  Unfortunately, a man who tries to NOT get sick but isn't really healthy either.  And a man who takes a pill for every ill but is never really cured. That was Male 1.0. Now, imagine being THE MAN ─ owning your performance in the bedroom, the weight room, and the boardroom. Living a fully optimized life. Becoming limitless. This is Male 2.0!

Tracy Gapin, MD, FACS  is a board-certified Urologist,  world renowned Men's Health & Performance Expert, Author, and Professional Speaker. Using state-of-the-art biometric monitoring, nutrition and lifestyle intervention, Dr. Gapin coaches Fortune 500 executives and evolutionary leaders of business, sports medicine, and high performance. He specializes in cutting-edge precision medicine with an emphasis on epigenetics, providing men with a personalized path to optimizing health & performance. www.GapinInstitute.com

Want more tips to optimize your health?  Listen to the latest podcasts. Click HERE