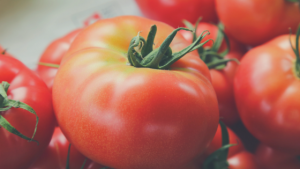 Lycopene is one of the most popular supplements for prostate health, but does it actually work?
The answer: maybe. The jury's still debating about lycopene and prostate health.
What is lycopene and what's its link to prostate health?
What is lycopene?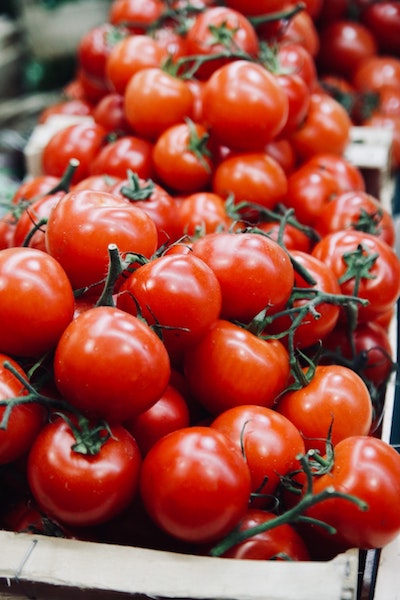 Lycopene is a carotenoid. Carotenoids are the pigments found naturally in plants and algae. Different carotenoids provide different organic coloring. Lycopene gives a reddish color to fruit. Plants use the lycopene pigment to gather light for photosynthesis. It also helps protect plant cells from photosensitization.
Lycopene is found in highest concentrations in tomatoes and tomato products, like tomato paste, tomato sauce, and even ketchup. Over 80% of human consumption of lycopene comes from tomato products.
Lycopene is naturally present in human tissues and blood. It is especially concentrated in the prostate, testes, adrenals, and liver.
Lycopene isn't essential to human health, meaning you can live without it. However, lycopene has shown some significant health benefits that shouldn't be ignored.
Lycopene is an antioxidant. Antioxidants are protective defenses that help fight "free radicals" and prevent oxidative damage. Antioxidants are known to have cancer-fighting abilities. Because of its antioxidant properties, lycopene may decrease risk of chronic diseases, like cardiovascular disease and certain cancers.
How is lycopene linked to prostate health?
Lycopene has commonly been associated with prostate health. A number of studies have looked into the interaction between lycopene and prostate cells, especially since lycopene is found in such high concentrations in the prostate and testes.
But does lycopene actually prevent and treat prostate cancer?
Prostate cancer prevention
Published in the Journal of National Cancer Institute
, researchers compiled and reviewed 57 studies regarding the lycopene-prostate link. Of the 57, 35 studies showed an inverse relationship between lycopene levels and risk of prostate, lung, and stomach cancer.
They concluded that "frequent consumption of tomato products is associated with a lower risk of prostate cancer."
So should you start devouring tomatoes to reduce your risk of prostate cancer?
Yes and no. The researchers also concluded that the data is sensitive, as it's hard to separate lycopene from other factors in tomatoes and dietary regimens.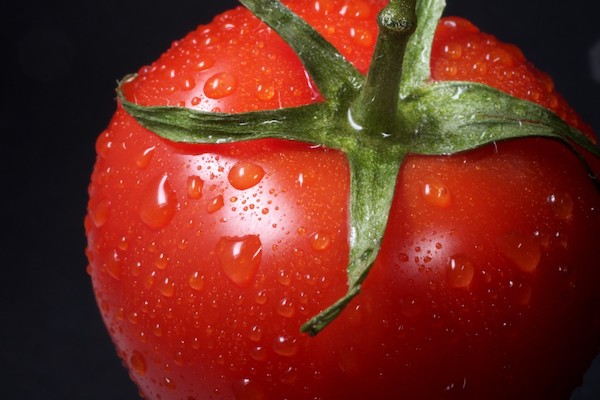 Additional research has in part backed the claims of that review.
A 2015 study concluded that tomato paste may protect against prostate cancer by regulating the cancer genetic expression through kappaB. Basically, they found that tomatoes were able to reduce cancer-related inflammation.
Another study in 2014 of nearly 50,000 health professionals found that a higher intake of lycopene was associated with a reduced risk of prostate cancer, especially fatal prostate cancer.
The Health Professionals Follow-Up study found a significant cancer risk reduction in tomato sauce, pizza, and strawberries. Strawberries, though, don't have lycopene (despite their red color). They concluded that consumption of tomato-based foods may reduce risk of prostate cancer, but other factors may be involved as well.

Read Now: Can We Product Prostate Cancer Risk Through Lifestyle Change?
Despite this "proof," other research has been less reassuring.
A study in Hawaii showed no association between lycopene and prostate cancer.
Another study of 14,000 people found that a higher consumption of tomatoes showed a significantly lower risk of prostate cancer. But they also found a reduction with beans, lentils, and peas, which don't contain lycopene. The variables seem to create inconclusive data.
Research results are mixed. Likely this has to do with the multiple vitamins found naturally in tomatoes, creating too many variables for true segmentation.
Prostate cancer treatment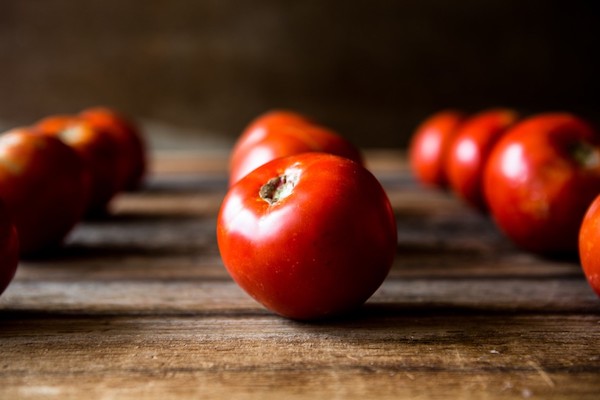 Can lycopene actually treat cancer?
Some studies say yes, but it's definitely not a treatment option just yet.
One study found that a lycopene supplement, Lyc-o-mato (15mg lycopene), showed a PSA level decrease of 18% compared to 14% in the control group. The difference was significant, showing that 15mg of lycopene twice daily could help minimize already present cancer levels.
Another study looked at PSA levels after orchiectomy (removal of one or both testicles). They found that lycopene consumption produced a more consistent and predictable decrease in PSA level by diminishing the primary tumor and secondary tumors. It also provided better relief from bone pain and lower urinary tract symptoms caused by the operation
However, just like with prostate cancer prevention, lycopene is not yet a proven solution. Results are mixed and it may or may not have an impact on prostate health.

Read Now: Does My Husband Have Prostate Cancer?
Where does the link come from?
There are three major theories for the link between lycopene and prostate cancer.
The most accepted theory is the antioxidant effect. Lycopene is a known antioxidant. This means that it can help fight off oxidative damage that cause chronic disease and cancers. Lycopene is found in high concentrations in prostate cells. Thus, due to proximity, it's likely the fastest-acting antioxidant against prostate cancer.
Lycopene and other carotenoids can also help stop tumor growth by increasing the communication between healthy cells and decreasing the communication between malignant ones. One study speculated that lycopene was able to reduce prostate cancer because of its suspected ability to inhibit the growth of tumor cells.
Lycopene also may impact insulin growth factor. High levels of insulin growth factor are linked to prostate cancer. Lycopene consumption can actually reduce insulin growth factor levels. Thus, there may be a correlation with regards to lycopene's ability to reduce the cancer-causing impacts of insulin growth factor.
What's the conclusion on lycopene and prostate cancer?
Prostate cancer is highly prevalent among men, especially men over the age of 50. Due to its prevalence, experts are constantly looking for new ways to prevent and treat prostate cancer. While lycopene may hold some promise, it's not a solution just yet.
It may not be a proven treatment, but that doesn't mean you shouldn't consume lycopene. Some studies suggest it does help, and it has very few toxicities or side effects.
Lycopene supplementation may help your prostate, so it's worth the consumption.
Plus, lycopene may have other health benefits as well. It may be able to:
It may even keep you looking young by maintaining the skin cell's integrity against everyday pollutants and toxins. Tomatoes = the fountain of youth?
How should you consume lycopene?
You can get the majority of your necessary lycopene and its prostate-healthy benefits from your diet. Most Americans get 80% of their lycopene from tomatoes and tomato products, like tomato paste and tomato sauce.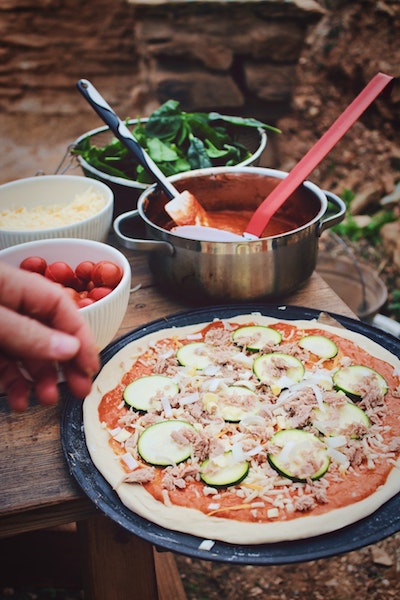 This is the one and only time I'll tell you to eat pizza. Yes, once in a while, a sauce-heavy pizza won't hurt! We can call pizza night "prostate health night" instead.
Cooking or heating tomatoes helps release the lycopene. Fresh, uncooked tomatoes have about 30-70mg per kg, while tomato paste and cooked tomatoes have about 300mg/kg. So make a homemade tomato sauce to put over your quinoa for a super-charged, lycopene-filled milled.

Pro-Tip: Eat healthy fats with your tomatoes. Fat may help the body better absorb lycopene and other carotenoids. Healthy fats include olive oil, avocados, salmon, walnuts, and flaxseed. I love a Mediterranean salad with salmon, olive oil, and slightly cooked tomatoes.
Lycopene is also found in watermelon, pink guava, papaya, red cabbage, asparagus, grapefruit, mango, and carrots. Time to start chomping down on some red foods!  
P.S. Be sure to buy organic tomatoes and tomato sauces to avoid toxins from pesticides and herbicides. Avoiding genetically modified foods or packaged foods is important to maintaining a healthy prostate and overall body.

Read Now: Can You Prevent Prostate Cancer Thru Diet?

Supplements
You can also supplement with lycopene if you feel you don't get enough in your fruits. Most supplements are between 6mg-15mg, taken twice daily.
Lyc-o-mato is the most common lycopene supplement, coming in a 15mg capsule. One study even found that Lyc-o-mato supplements twice daily decreased the growth rate of prostate cancer.
However, I don't usually recommend a lycopene supplement. A healthy diet should satisfy your lycopene needs.

If you want to add cancer-fighting supplements to your lineup, check out these 7 supplements every man should take for optimal health.
The Bottom Line
Lycopene may or may not prevent and treat prostate cancer… but eating lycopene-rich foods doesn't hurt!
So put tomatoes on your sandwich today. Your prostate might just thank you.
Do you want to reduce your risk of prostate cancer?
Lycopene can help… but there are other proven ways to reduce your risk and get you on the road to health!
Click below to get the Male 90X program and make the choice to reduce your prostate cancer risk on top of achieving your maximum potential!