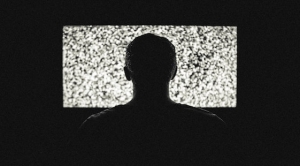 Nearly 23 million Americans suffer from a drug or alcohol addiction. It is estimated that between 7.4 and 14.7 million American adults are addicted to porn or sex. Porn addiction is a serious epidemic.
"Addiction" is a broad term with an even broader population. Despite the prevalence, understanding, and treatment of addiction, it remains far behind where it should be, with only 1 in 10 individuals getting appropriate and lasting treatment.
Now, research in epigenetics is stepping in to help treat addiction on a deeper and broader scale.

Why are only some people addicted to activities, behaviors, and substances while others are not?
The answer may lie in the expression of your genes.
Recent studies show that epigenetic mechanisms could play a significant role in addiction. In fact, the risk of addiction may not necessarily come from an inherited genetic sequence but from how those genes are expressed.
Understanding the link between addiction and genetics may help create new advances in prevention and rehabilitation moving forward.
So what is the addiction? What is its link to epigenetics? And how can you alter your genes for a healthier life?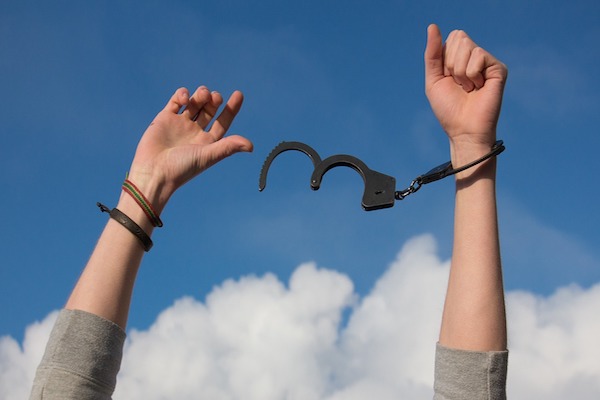 What is addiction?
"Addiction" is a psychiatric disorder where a person compulsively engages in or with some stimuli, like drugs, alcohol, or sex.
A person becomes addicted to the "feel good" aspects of this stimulus. This stems from the excitement of the brain's reward regions. These "reward" regions include the nucleus accumbens (NAc), prefrontal cortex (PFC), and ventral tegmental area (VTA).
Drugs and alcohol are the most common associations of addiction. However, people can become addicted to nearly anything that ignites the reward centers of the brain. For example, other addictions can include gambling, shopping, sex, video games, television, overeating, exercise, and more.

Sex addiction is an especially prevalent concern in America, with the open accessibility of porn. In fact, an estimated 3-8% of U.S. adults suffer from a sex addiction that causes significant distress or impairment in personal, family, social, educational, or occupational areas of functioning.
We know that addiction creates changes in the brain. An ongoing surge of dopamine actually alters the prefrontal regions of the brain. In fact, this dopamine "high" starts to decrease sensitivity. The more you activate this part of your brain, the less it works. This impacts reward, motivation, memory, and cognitive control.
Thus, a progressive "high" can actually make it harder to feel that same sort of pleasure over time. This is why addicts tend to progress deeper into their addiction; addicted individuals seek that same pleasure but their brains become desensitized to it.
Science has proven that this dopamine desensitization alters the structure of the brain. Does that mean addiction could alter DNA and genetic structure as well?
Is porn addiction or any addiction linked to epigenetics?
Addiction is a disease just like any other, like cardiovascular disease or diabetes. Epigenetics impacts these types of diseases.
So does addiction.
A number of studies have looked at the relationship between genes and addiction.
It's widely accepted that addiction is a "hereditary" disease. Recent studies have found a panel of 11 genes linked to a genetic predisposition for addiction, especially alcoholism. Of these, there are 66 associated single-nucleotide polymorphisms (SNP variations) that are correlated with addiction.
Studies have shown that a child has an 8x greater risk of developing an addiction if one parent has a drug or alcohol addiction. This insinuates that there is some sort of genetic predisposition to addiction and can also play a role in porn addiction, and this doesn't mean one type of porn, this can range to every sexual aspect from real taboo kinks, to simply viewing sites.
In fact, studies show that 50-60% of addiction can be contributed to genetics. (The other half comes from poor coping skills when dealing with stress or emotions.)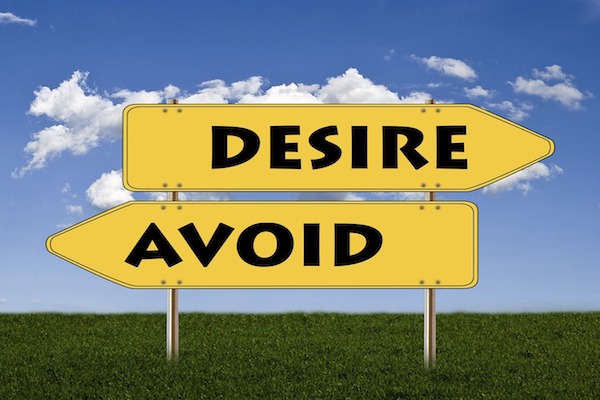 So, for decades, children of addicts have been taught to avoid drugs and alcohol completely to prevent the development of their own addiction.
Genes themselves are irreversible. The genes you're given are the genes you keep for life.

But what if there was a way to "deactivate" or turn off those inherited genes of addiction?
Can we treat addiction with epigenetics?
Epigenetics looks at the expression of genes as opposed to the genetic sequence itself. We can't change our DNA sequence. But we can change which of our genes are expressed and activated—even those genes of addiction.
Research has found that certain factors can alter this genetic expression of addiction. There are a number of ways addiction can change your epigenetics, but the two most prevalent are DNA methylation and dopamine reception.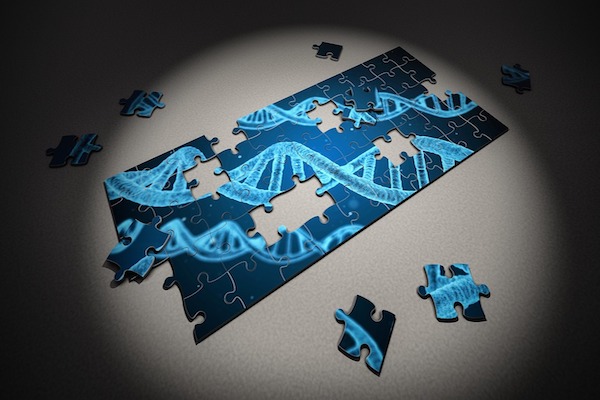 DNA methylation
Just like with other epigenetic marks, DNA methylation can activate or deactivate the genes that carry addiction-related risks.
A study at McGill University and Bar Ilan University found that the genes in the brain—especially those in the NAc reward center—can be reprogrammed during drug withdrawal.
They found that you may be able to prevent a relapse of cocaine use by adjusting epigenetic marks during the withdrawal period. This means that an individual going through rehabilitation would be less likely to return to drugs with an epigenetic treatment.
They especially looked at RG108 as a potential rehabilitative treatment. RG108 is a DNA methylation inhibitor. This means it stops the genetic switch that turns a gene on or off. In the study, researchers found that cocaine-addicted rats stopped seeking out the drug once they were injected with the RG108.

This, in essence, could turn off the genes of addiction to stop an individual from experiencing the need or desire to return to the use of the drug or activity.
Researchers also found that this RG108 inhibition was most successful during withdrawal as opposed to while still exposed to the drug. During withdrawal, the genes are already undergoing changes because they don't have access to the chemicals in the drug. Inhibiting DNA methylation in the brain during a period of withdrawal enhances this change to avoid addiction relapse.
Dopamine receptors
Other research has found a link between dopamine release and genetic changes. A study at Columbia University Medical Center discovered that individuals with greater dopamine release and higher concentrations of D2 (dopamine receptor) were less likely to relapse into addiction.

They found that the brain regions that handle self-control are linked to the genetics of addiction.
This tells us that even self-control is genetic—and it can be altered appropriately.
The scientists found that targeted therapy could increase the odds of extinguishing addiction. These therapies focus on changing certain behaviors to improve the activity in the prefrontal cortex and dopamine receptors.
Another study found a similar finding with sex specifically. The gene, which is also linked to dopamine, influences sexual drive and arousal. Researchers found that individuals with a particular variation of this D4 gene were more likely to develop sexual addiction than those with a typical D4. This proves that sexual activity, including porn addiction, could be a treatable disease based on genetic makeup.
Can knowing your genes prevent porn addiction?
The above examples both look at preventing a relapse of addiction by deactivating certain epigenetic markers. But can you prevent addiction even before it happens?
One group of researchers has been providing a number of studies about epigenetics and addiction. One of their greatest findings was the potential of early-onset prevention of addiction through epigenetics. Meaning if you are genetically predisposed to porn addiction, there may be a way of preventing it from ever taking hold.
They first researched HDAC5 as the suppressor of addiction-risk genes. They found that this inhibitor didn't prevent addiction-like behaviors from forming, but it did prevent relapse. However, they then looked at all of the genes that HDAC5 inhibits.
They found that HDAC5 also suppresses the gene NPAS4. This gene is the early-onset gene of addiction. Rodents with less NPAS4 still developed addiction behaviors—but it took them a lot longer than their counterparts that had more NPAS4. Researchers found that HDAC5 lessened the effect of NPAS4, which lengthened the onset time of addiction.
Basically, HDAC5 may be able to both prevent relapse and help prevent initiation of addiction behaviors altogether.
Further research still required in order to learn how to prevent addiction… but many researchers think that deactivating certain genes is possible.
What does this mean for YOU?
If you have an increased risk of addiction due to a parent, you don't have to be scared of your genes. If you're suffering from addiction now, you can get help and prevent it from coming back.
Epigenetics tells us that there are ways to deactivate the genes of addiction so you can live your life without worry, and potentially be free of your porn addiction.

So how do you "turn off" these genes?
The solution isn't necessarily to avoid complete avoid porn, sex, drugs, and rock and roll at all costs. (I do not advise taking part in any sort of abuse.)
Nevertheless, avoiding porn doesn't necessarily mean you're cured of your porn addiction. It just means you're abstaining as best you can. If you stop abstaining at some point, though, you could still be at risk for serious addiction.
But you can control your genes and change the way addiction genes are expressed to evade porn addiction altogether.
How?
Lifestyle changes.
Studies have suggested that environmental factors drastically impact the activation or deactivation of the addiction genes.
One study found that addiction was highly related to social environment. Interestingly, some research has shown that genes play a role in how an individual responds to the environment around them.
This means that two individuals in the same cultural environment with the same gene for addiction could have different experiences. If one has an activated gene and another has a deactivated one, the first could have addiction problems while the other doesn't.
This means you need to surround yourself with healthy habits and healthy people. But this isn't always easy, especially when stress and other emotional stimuli step in.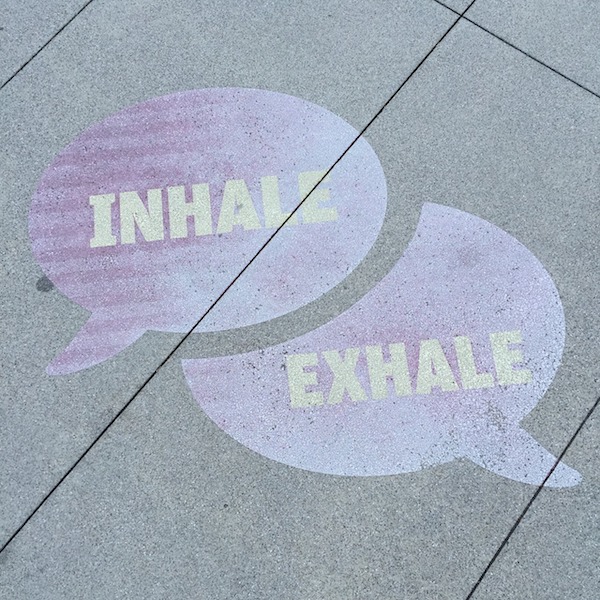 Stress
can actually activate the addiction gene.
One study
found repressive histone methylation with repeated stress. Basically, stress caused methylation, which caused the "addiction" genes to turn on.
Stress can activate some of the unhealthiest genes in your body, including the gene for addiction. If you want to reduce your risk and intensity of addiction, you need to first and foremost reduce your acute and chronic stressors.
The doctor's orders:
This week, keep a stress journal with you. Every moment you feel slightly stressed or anxious, write down the time, place, and trigger that caused that feeling. Write down the exact emotions and tenseness you feel.

At the end of the week, review your journal for patterns of stressful behaviors. Is there a certain activity or time of day that creates your stress?

Find ways to remove these stressors from your life.

Next week, do one activity that de-stresses you daily.

Do a different activity each day. Switch between meditation, yoga, physical exercise, hobbies, family time, deep breathing, and sex (yes, sex!). Try a variety of activities to see which best relieve your stress.
Create an ongoing stress journal that records when you feel most stressed and relaxed. This will help you find a calming balance to reduce the daily and ongoing stresses in your life. If you have a serious, long-term stressor, talk to a professional for strong coping methods.

Read 5 Healthy, Productive Habits You Can Start This Week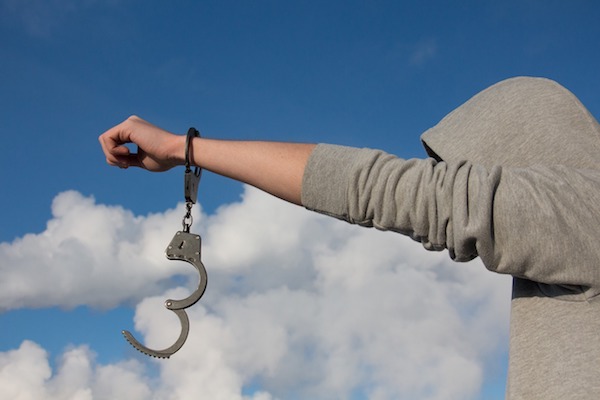 Bottom line
Epigenetics influences a variety of diseases, disorders, and addictions, including porn addiction. Environmental and lifestyle factors like sex abuse can alter brain genes to create serious and long-lasting concerns.
But epigenetics adds something new to our understanding of addiction: we can deactivate the risk of addiction inherited by our parents. We can even activate those genes that handle self-control and reward response. Effectively relieving addictions of all kinds, including porn addictions.
This is promising for the future treatment of addiction and rehabilitation. This is especially useful for the understanding and treatment of sexual and porn addiction.
Although there are some current limitations, epigenetics will play a much larger role in recovery and relapse-prevention moving forward.
You don't need to fear your genes.
You need to control them—before they control you!
If you're ready to take control of your health and wellness, there's no better time than right now.
Sign up for the G1 Performance Health Consult to own your genes, your vigor, and your life!