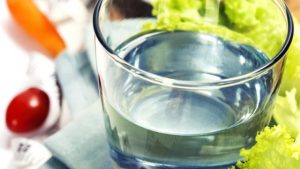 Intermittent fasting (IF) has become a craze in the health and nutrition world in recent months… and I'm thrilled to see it's finally becoming more widespread! Short-term fasting has proven beneficial for years, and IF diet-supplementation is finally getting the props it deserves.
So what is intermittent fasting? What are the benefits?
And how can you implement intermittent fasting to start seeing benefits instantly?
What is intermittent fasting?
What you put into your body isn't the whole story. Your body responds to more than just calories. When you eat, how often you eat, and how you consume your food also plays a significant role in how your body responds to and uses your food-based nutrients. This is where the idea of intermittent fasting comes in.
Intermittent fasting is a dietary practice that limits the number of calories you consume in a daily or weekly period. While other dieting practices focus on what you eat, IF focuses on how you eat.
IF is not the same as starving yourself. Rather, it restricts your food consumption to a specific window of time. This "feeding" period ensures you still receive the proper daily nutrients your body needs for healthy functioning. Then the "fasting" period—the time in between meals—helps your body use those nutrients to reset and rejuvenate for optimal health.
There are a number of forms of intermittent fasting, which we'll discuss below in our IF diet plans. But first… why should you even hop onboard the IF train?
What are the benefits of intermittent fasting?
1. Boosts weight loss
Maintaining a healthy weight is crucial to overall health. Obesity is linked to a number of serious and chronic diseases like cardiovascular disease, diabetes, high blood pressure, gallbladder disease, arthritis, gout, and even cancers. Maintaining a healthy weight is also crucial to hormone regulation and a functioning endocrine system. This is especially important for men who are suffering from symptoms of low testosterone or erectile dysfunction.
Intermittent fasting can help improve your weight loss efforts in two key ways.

Firstly, your body uses food as its energy source. When fasting, your body still needs energy in order to function. When you're not consuming energy through food, your body has to tap into its energy storage—aka your fat reserves.
Basically, your body has to burn fat in order to stay functioning while fasting. This can help you shed those extra few pounds that seem to be hanging on for dear life.

Secondly, fasting helps to limit the number of calories you consume. Your body physically can only eat so much in a period of time. This means that if you take away hours of the day where you could be consuming food, you naturally drop your caloric intake.
For example, say your body could consume 1,000 calories per meal. That's 3,000 calories per day. If you fasted for one of those meals, you're down to only 2,000 calories. Fast for two meals and you're at a third of your caloric intake for that day.
This is especially useful for people who are overweight and have a tendency to eat a lot at one sitting. Cutting back on the meals you eat in one day can help you drastically cut your number of calories. Over time, your stomach will start to shrink and your body will crave fewer calories.
You'll be eating less and burning more!

Note that too much fasting can actually have a negative effect on weight loss. Fasting too frequently or too long can actually put your body into "starvation mode." Your body then thinks it's starving, so it will actually hold on to your fat as a way of protection. This is why the practice is called intermittent fasting.
2. Improves workouts
Intermittent fasting can actually improve the efficacy of your workouts, which can then lead to increased weight loss and healthier functioning.
Working out in a fasted state can help build muscle during resistance training. Furthermore, eating post-workout after fasting promotes a faster absorption of nutrients. Two-for-one benefits just by fasting before a workout and eating after!
One study found that when weightlifters underwent 16 hours of fasting, their fat mass decreased significantly… but their muscle mass stayed the same. This means that fasting doesn't "kill your muscles" as some Negative Nancies would have you believe.
Although the benefits of intermittent fasting are most pronounced for resistance training, IF also has benefits for aerobics and endurance as well. One study found that fasting can even improve training performance while running.
3. Gets rid of toxins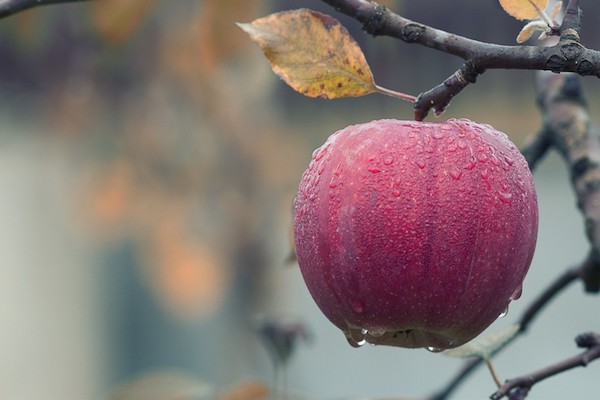 Intermittent fasting helps boost the body's natural cell death process, which kills off toxic cells and promotes the rebirth of healthy ones.
This is the process of autophagy, which is when unhealthy cells devour themselves. This helps rid the body of toxicity, which can help reverse the aging process and prevent certain diseases. If this process isn't activated, then damaged cells will hang around and harm the healthy cells. This can lead to cancers (like prostate cancer), growths, inflammation, and other diseases. Autophagy basically cleans out the bad cells, so fresh, healthy cells have room to be born.  
Intermittent fasting can initiate this autophagy process.
In fact, there have been several preliminary studies on the effects of intermittent fasting on cancer patients. A 2009 study found that fasting could help reduce the side effects from toxic chemotherapy. Patients also reported a higher quality of life post-treatment. This response is likely because fasting can help preserve lean body mass while promoting the death of toxic cells (aka those cells that are damaged by chemo).   
Another study concluded that "calorie restriction or fasting demonstrates a wide range of beneficial effects able to help prevent malignancies and increase the efficacy of cancer therapies."
This research insinuates that intermittent fasting may be able to help protect the body from toxicity.
Those are three pretty consequential benefits of intermittent fasting. Lose weight, have more productive workouts, and get rid of toxins. Plus, these effects then lead to enhanced energy, mental clarity, concentration, hormonal balance, and more. Think of IF as the ultimate "reset" for your body when it's feeling sluggish.
So how can you implement intermittent fasting in your life so you can reap these awesome rewards?
What are the types of fasting?
There are a number of fasting approaches. I recommend starting with the first approach and working your way up to the last to avoid "shocking" your body. Keep in mind that IF works differently for each person, so you'll want to find the approach that best fits with your body's rhythm.
1. Skipped meals
Start by skipping one meal. This will help your body fast for an extra period of time in an easy, convenient way.  
The best meal to skip is breakfast. This means you'll have fasted for the entire nighttime and morning, which can be a fast of up to 12 hours. In fact, look at the word breakfast: it's literally the meal that breaks your fast from a night of not eating. If you skip breakfast, you can hold off on breaking that fast just a little bit longer.
You can skip meals once a day, once every other day, or once a week. For this approach, the more frequent the fasting, the more you'll see the effects.
2. Eating windows
This type of fast lengthens the number of hours you go without food, while still allowing for 1-2 meals during fast days. This type of intermittent fasting condenses your caloric intake to a window between 4 and 7 hours. The rest of the day (and night), you'll be fasting. It's most common to fast between 5pm and 11am or 6pm and 12am. This means basically skipping two meals—dinner and breakfast—and eating a heartier lunch.

3. Warrior fast
A similar fast is the "warrior" approach by Ori Hofmekler. This condenses the eating window to four hours at dinnertime, when you're encouraged to "feast." The rest of the day you should be fasting or only eating raw fruits and veggies.
This is my favorite type of intermittent fasting for big events (like Thanksgiving). Fast all morning, and then you can indulge in a delicious Thanksgiving dinner without too much guilt. (But this isn't an excuse to eat 10,000 calories in mashed potatoes. Sorry!)   
4. 24/48 hour fast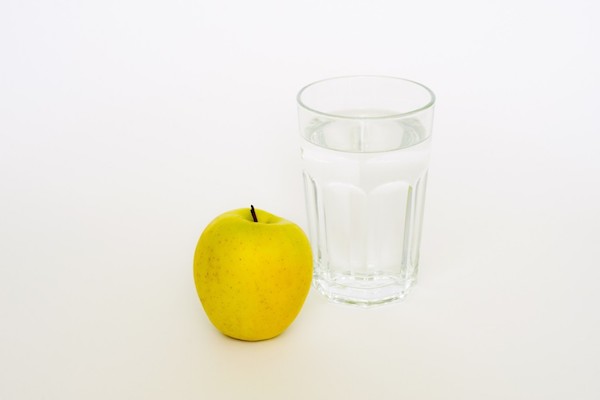 These are the most common type of fasts for consistent fasters. The 24/48 hour fast is when you avoid eating food for a full day or two.
While fasting for a full day, you are usually permitted to have light liquids, raw veggies, and a small piece of protein like chicken. This usually allows for about 500-600 calories per day. Avoid caffeine, alcohol, refined sugars, and processed foods.
This can be a challenge for the inexperienced faster. Start with shorter periods of fasting, like 18 hours, and work your way up to a full 24 or 48 hours.
5. 5:2 fast
This is then related to the 5:2 fast, where you eat regularly for 5 days and fast for 2 days. The two fasting days can be consecutive—one 48 hour fast—or on opposite sides of the week—two 24 hour fasts. Follow the same rules as the 24/48 hour fast above.
6. Alternating fasts
An Obesity Reviews study looked at participants who alternated fasting for 24 hours and eating regularly for 24 hours. This was a consistent, consecutive alteration for 12 weeks. They found that these participants preserved more muscle mass than their dieting counterparts (those participating in a low-calorie diet). They also ate fewer calories, lost more weight, and saw improved energy.
If you're comfortable with intermittent fasting, you can consider trying out an alternating schedule. This means that you have one day of eating as usual, followed by 24 hours of fasting. Then eating as usual, and then 24 hours of fasting.
7. Extended fasts
Some people will also do extended fasts a few times per year. These can be 3-5 days, eating less than 600 calories per day. This can be used in conjunction with other intermittent fasting approaches or on its own. However, this brings with it worries of "refeeding syndrome" for inexperienced fasters, which we'll discuss below.
Determining the type of fast and the frequency of fasting is entirely up to you. Listen to your body. Try out different forms. When you feel the best, you've found your intermittent fasting schedule!
Need an intermittent fasting calculator?  Click here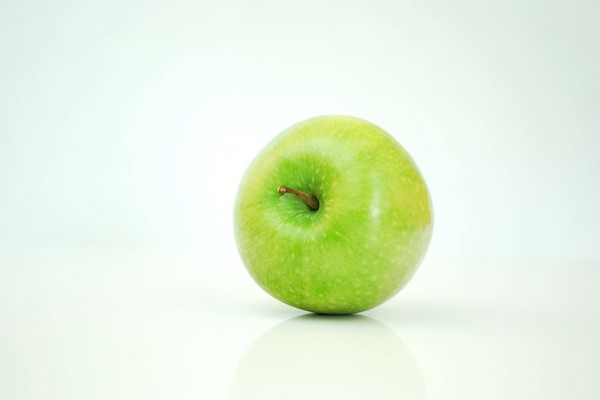 What are the concerns with intermittent fasting?
Many critics of IF claim refeeding syndrome as a serious complication for fasters. Refeeding is when your body goes from 0 to 60—fasting to feeding—too quickly. Basically, it causes electrolytes and blood sugar levels to spike, which can cause serious sickness. However, refeeding syndrome is rare for any fasting length under 3 days and highly uncommon under 5 days.
Avoid any problems by just taking it slowly. If you're new to fasting, don't start with a 3-day cleanse. Take it slow and work up to larger fasts. Also, don't guzzle food after an extended fast. Start with a small, healthy meal of salad and cold water fish. This will help break your fast and give your body the nutrients it needs without causing any unhealthy spikes.
Another "concern" is simply the mental roadblock that comes with not eating. When you first start fasting, your body will be begging for food. Your brain will try to trick you into thinking it's starving… simply because it likes food! Our brains are conditioned to crave food to keep us alive.
But you can go for days without food and not harm your body. Mahatma Gandhi survived for 21 days without food. One monk even went for 36 days. You can handle 24 hours, trust me.
When you first start fasting, you'll be thinking about food a lot. So do something to take your mind off of it. Have fun with your friends and family. Watch a movie. De-stress.

Go for a walk. In fact, walking actually helps boost the benefits of intermittent fasting, because it helps you use up additional energy to burn fat and kill toxic cells.

Enjoy the fast.
Once your body adjusts to fasting, you won't be as hungry as you used to be. You'll be more energized, healthy, happy, and ready to take on the world around you!
Psst… Don't forget to drink a lot of water while you're fasting! Water can help curb appetite and keep you energized.
The Bottom Line
Intermittent fasting is a healthy way to rejuvenate your body instantly. IF can help you lose weight, improve your workouts, and detox your cells for a better functioning brain, endocrine system, autonomic nervous system, immune system, and more. Your body will thank you.
Intermittent fasting is just one step of the Gapin Institute full-body transformation. If you want to start living your best life now, you need to sign up for our Male 90X program. I guarantee you'll be thrilled you did!