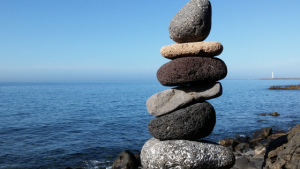 Hormones are involved in every function of your body. When your hormones are out of whack, you can start feeling severe symptoms that drastically minimize your quality of life.
If you want a happy, healthy life, you need a regulated hormonal system.
What is the endocrine system?
The endocrine system is your body's regulator of hormones. A number of things can contribute to an unhealthy, poorly-functioning endocrine system.
I like to call hormones "social creatures." They love to interact with cells, blood, and even one another. This means that high levels of one hormone can impact other hormonal and organ functions. Low levels of a hormone can also drastically throw the entire system off-balance.
Think of hormones like Tetris. Each colored block is a different hormone. When used correctly, they fit together harmoniously. But if even one block is out of place, the other blocks have to work twice as hard to try and fit together to function properly.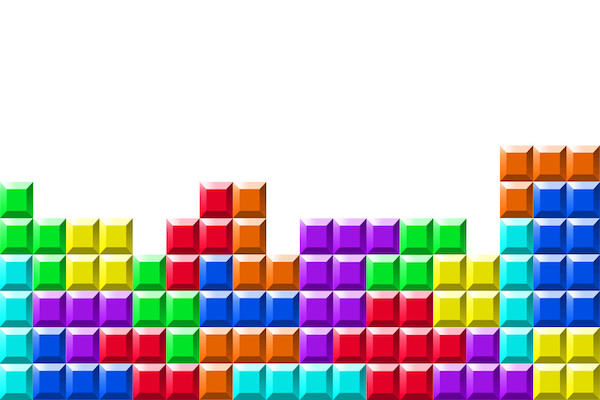 If you've never played Tetris, I'm basically saying that hormones are interdependent. They each need to be regulated and working together in order for the entire endocrine system to function at its optimal state.
Do you have a hormonal imbalance?
Imbalanced hormones can throw your entire body off: from side effects like growing hair in new places or a burst of cystic acne to feeling exhausted and depressed to diabetes and chronic inflammatory diseases. Hormonal imbalances are especially linked to risk of obesity, diabetes, heart disease, and other health problems.
Usually, if you go into your doctor with a symptom that doesn't have an easy explanation (like a cold or a wart), they'll usually consider a hormonal imbalance first. They'll do blood, saliva, and urine tests to see how your hormone levels may be influencing the overall function of your body.
A majority of the time, those symptoms you're experiencing are linked to some sort of hormonal imbalance.
What are the four key hormones?
There are a number of hormones that can be out of whack in your system. For the purpose of this article, we are going to focus on four key hormones that play a significant role in healthy living: cortisol, insulin, testosterone, and estrogen.
Cortisol
Cortisol is the "stress hormone." Your adrenal glands produce cortisol in response to some internal or external stressor. This hormone also helps your body break down carbs, lipids, and proteins.
A little bit of cortisol in the body can actually be beneficial. Along with adrenaline, these hormones can actually spur your body into action. They give you that "fight or flight" response to get you out of negative situations (or to remind you that public speaking is terrifying). In fact, super-low levels of long-term cortisol can actually wreak havoc on your body as well.
But of course, too much cortisol, and you put your body into a constant state of stress that can severely damage your body's health.
Insulin
Insulin is made by the pancreas, and it helps the body convert carbs into sugar. This sugar is then used as energy or stored for future use. Basically, insulin keeps you moving. It also maintains your blood sugar level. It prevents your blood sugar levels from getting it too high, called hyperglycemia, or too low, hypoglycemia.
If your body doesn't produce enough insulin or your cells are resistant to insulin, it can lead to high and low blood sugar. In the short term, this can cause symptoms of fatigue, energy loss, migraines, headaches, anxiety, depression, and more. In the long term, this can cause diabetes.
Testosterone
Testosterone is the "male" sex hormone, though women have it too. It's the hormone that increases sex drive (in both men and women), and makes boys turn to muscled, hairy men during puberty. It also increases the penis and testes during puberty. Basically, testosterone is what generates a man biologically.
Symptoms of low testosterone can include loss of libido, weight gain, fatigue, depression, psychological concerns, erectile dysfunction, and more. Low T may even be linked to risk of prostate cancer.
Estrogen
Estrogen is the female sex hormone, but it's also found in men. It's the key hormone in female reproduction (and beauty). Men need estrogen to protect and maintain certain organ processes. But excess estrogen can cause weight gain, mood swings, psychological concerns, inflammation disorders, osteoporosis, and more.
The Link
All four of these interweave in unique ways. Estrogen and testosterone love each other… but also hate each other. High levels of T can lower estrogen (which is good for men); but high levels of estrogen can lower testosterone. High levels of cortisol and insulin both reduce sex hormones—which, in turn, means high levels of stress and weight gain.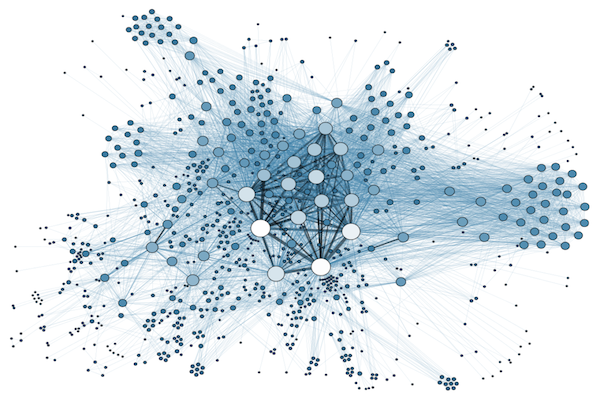 Basically, you want to keep these four (and other) hormones balanced whenever possible. You want low to moderate levels of cortisol and insulin. As a man, you want higher levels of T and average levels of estrogen. (Women want higher levels of estrogen than T, but still shouldn't have excessive levels of estrogen.)
So how do you keep these hormones regulated and balanced? What can you do to naturally normalize your endocrine system?
1. Get sleep.
Sleep more. Sleep is the prime time that your body regulates your hormones. When you have a long, deep sleep, your endocrine system is able to reset and normalize the hormones floating around in your system.
Sleep affects two major hormone pathways: the autonomic nervous system and the pituitary axes. When you fall into a deep sleep, your sympathetic system "turns off." This is the system that creates cortisol and adrenaline. This allows your parasympathetic system to activate. This system helps lower cortisol and re-stabilize your body's hormones.
The pituitary glands affect the growth hormone, which you need to stay healthy and functioning. If you don't sleep enough, cortisol levels increase. Cortisol kills growth hormones and testosterone.
If you have chronic sleep loss, you'll have an increase in cortisol levels. This can lower testosterone levels and promote insulin resistance (which is a risk factor for diabetes and obesity). Not sleeping enough is a key risk for obesity and type 2 diabetes in otherwise healthy adults.
For a healthy, hormone-happy rest, you should sleep at least 7 hours per night. You should also have a good bedtime routine, which will signal to your brain to start preparing for sleep. Moreover, you need to regulate your light and dark cycle and sleep in the cold, which I'll further discuss below.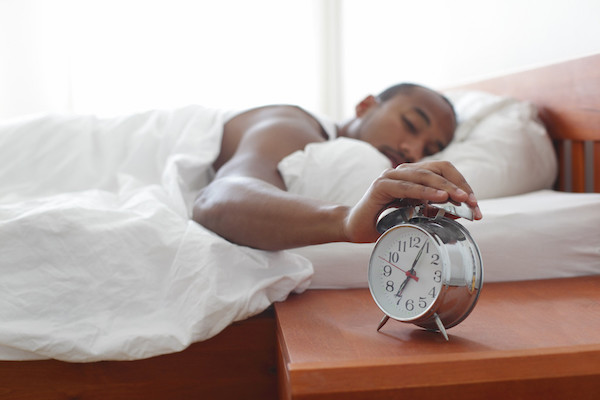 Regulate light and dark.
Studies show that hormones fluctuate daily according to circadian rhythms. Basically, your hormones change with the cycle of light and dark, awake and asleep. This is especially true for the hormones GH (growth hormone), cortisol, leptin, and melatonin. Any sort of sleep disturbances can negatively impact these rhythms and throw off hormonal imbalance.
In this way, you want to keep it dark at night and get light exposure during the day. In the evening, sleep in a dark room without any light disturbances. After 10pm, turn off all electronics and bright lights. Blue and green lights from electronic screens can especially confuse the endocrine system's circadian rhythm. Darkness or only mild lighting can signal your body that it's time to start drifting into rest and regulating your hormones. Some people decide to use Crystal lamps made of salt to have dim warm light to aid in their sleep, which might be an interesting option for those that are looking for a night light.
To avoid light at night:
Turn off your phone at 10pm. Read or spend time with your family. Or have sex… which is also great for boosting testosterone and lowering cortisol for more hormone regulation!

If you need to use your phone, turn it to Night Shift. This makes your phone yellowish rather than bluish.

You can also consider purchasing blue-light blocking goggles for nighttime use of the computer.
During the day, you should also get an appropriate amount of light. Sunlight tells your body it's time to get up and start "using" your hormones. If you don't get a lot of light because you're in an office or live in a cloudy city, try purchasing a sun lamp (not a UV lamp). Some alarm clocks will even simulate the sunrise to help you and your endocrine system wake up refreshed. These can also simulate the sunset to help tell your body it's time to drift to sleep.
Sleep in a cold room.
The University of South Australia found that a colder room leads to a more restorative sleep. Sleeping in a room warmer than 70 degrees can actually stop your body from releasing melatonin; melatonin is the hormone your body uses to help you sleep. Melatonin is also the perfect anti-aging hormone to keep you young and vibrant.
One study even found that rooms set to 66 degrees could help prevent certain metabolic diseases, like diabetes. Participants who slept in cold rooms were also more likely to burn fat while awake, and this fat burning can help further regulate hormones.
Crank the AC or sleep with a fan near your bed.
2. Eat the right diet.
What you put into your body becomes the building blocks for your hormones. For example, important micronutrients needed for hormone production are zinc, magnesium, calcium, and selenium.
Moreover, your hormones respond to the number of calories in your body. Overeating can raise insulin levels<span` style="font-weight: 400;">; under-eating puts the body into stress mode, increasing cortisol and triggering insulin resistance. In this way, it's imperative that you get an appropriate amount of food and calories to maintain a healthy endocrine system.
What To Eat
This means that you need to get all three macronutrients: proteins, carbs, and fats. Experts recommend that you get 20-30g of protein per meal to keep you full and regulate your hormones. Carbs give your body the energy it needs to keep the organs and systems functioning.
Healthy fats can help reduce insulin resistance and improve hormone balance. MCTs (medium-chain triglycerides) have been shown to boost weight loss and lower insulin sensitivity. These can be found in coconut oil and palm oil. Monounsaturated fats from olive oil and nuts can also improve insulin sensitivity.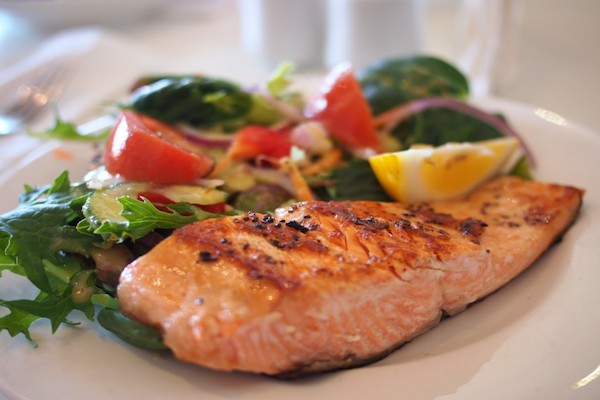 The best balance of proteins, carbs, and healthy fats comes from the Mediterranean diet. Time and time again the Mediterranean way of eating has been proven beneficial for vigorous endocrine systems, weight loss, heart and blood vessel health, brain function, and more.
What Not To Eat
Avoid sugars and refined carbohydrates. Fructose, a common form of sugar, has been linked to higher insulin levels, increased body fat and insulin resistance, and worsened inflammation in the body.
Refined carbohydrates are also a factor for insulin resistance. However, healthy carbs can keep your endocrine system operational. In this way, a moderate carb diet is best when monitoring levels of insulin and other hormones.
3. Get moving.
A recent study in 2016 found that sitting is linked to lower levels of testosterone. In fact, researchers found that men who watch long hours of television had lower levels of testosterone than low TV-consuming counterparts. This study also found that physical activity had a positive association with sperm counts.
Staying active is also necessary to regulate insulin levels. One study proved that just simply getting up and walking around can help improve insulin sensitivity, and another found that physical activity helps ease insulin resistance in patients with type 2 diabetes. Overall, a study in 2000 reported: "It is concluded that physical training can be considered to play an important, if not essential, role in the treatment and prevention of insulin insensitivity."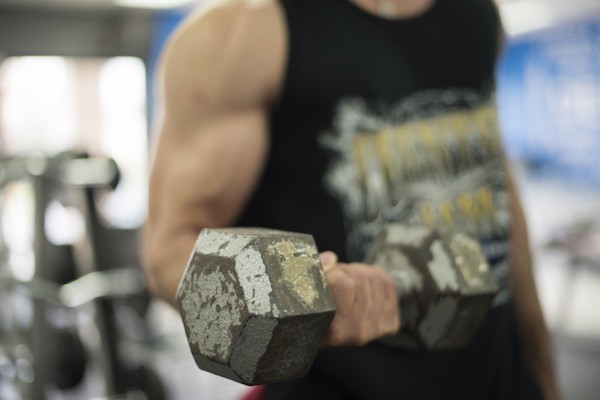 The best kind of exercise? A mixture of resistance training and walking. Resistance training has been shown to increase male sex hormones, like testosterone and growth hormone. A combination of resistance training and aerobics was found to produce more growth hormone than aerobics alone. Studies have also found that the intensity of exercise impacts the growth hormone secretion.
Physical activity also helps lower total body fat, and a healthy body fat contributes to a healthy hormonal system.
Even getting up and moving can help. Daily movement like fidgeting, walking, cleaning, and playing with the kids can all help burn calories and regulate hormones.
Plus, exercise lowers cortisol levels. And lower cortisol means a better regulated endocrine system, reduced levels of stress, and higher levels of testosterone.
Speaking of cortisol…
4. Lower your stress levels.
Stress increases cortisol. Cortisol levels disrupt the endocrine system, lower testosterone and estrogen production, inhibit growth hormones, increase insulin resistance, and more. Stress also increases levels of adrenaline, which can cause anxiety, high blood pressure, rapid heartbeat, fatigue, and dehydration. Some people experiencing high levels of stress could think about taking edibles or other types of marijuana to relieve some of their symptoms and completely relax themselves. Medical cannabis can be purchased online, but contacting your doctor beforehand might be a good idea if you're already on medication.
It has been shown that increased levels of cortisol is linked to stress-eating, which increases belly fat and further damages the endocrine function. Cortisol is undoubtedly correlated with weight gain.
Reduce your stress levels by getting a massage, meditating, doing yoga, or even just hanging out with friends who make you laugh. Take time for yourself. If you let stress build up, it will chronically and permanently damage your endocrine system
5. Stress your body.
Huh? Didn't I just say to avoid stress?
Yes, avoid mental stress. But putting your body under physical stress, like extreme temperatures, has been proven to help regulate hormones.
This is because these situations put your body into a state of high, short-term oxidative stress. Built-up oxidative stress can have serious problems like diabetes, depression, cancer, and Alzheimer's. You can fight off oxidative stress with diet, exercise, and sleep (hmmm… those are all discussed in this article too!).
When your body senses stress, it increases its antioxidant defense. This boost in antioxidants has been proven in response to both heat therapies as well as cold treatments. Cold exposure has also been shown to regulate metabolism, improve insulin sensitivity, and reduce insulin levels.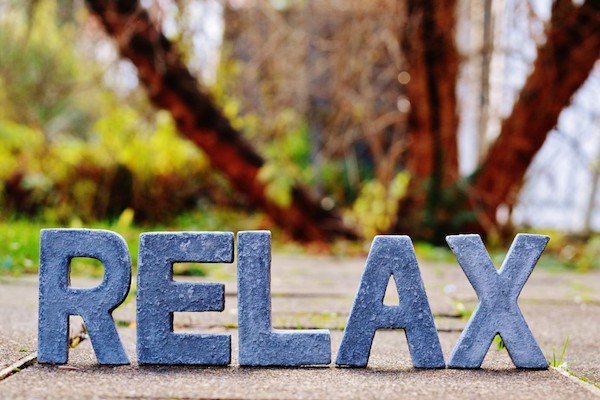 Moreover, one study found that Finnish men who used a sauna 2-3 times per week had a 23% lower risk of having a fatal heart attack thanks to the antioxidant boost. Saunas have been shown to improve insulin sensitivity and boost growth hormone secretion (by as much as 140%).
Plus, that saying "sweat it out" may actually be true. Research has shown that sweat contains bioaccumulated toxins. This means that your body uses sweat as a way to discharge bad gunk, just like urine or waste. (That's another reason to sweat while you workout.)
So take a cold shower and hop in the sauna—your body will thank you!
Bottom Line
Sleep in accordance with your circadian rhythms. Eat a healthy diet filled with macronutrients. Increase your physical activity. Lower your stress. Submit your body to extreme temperatures.
… and you'll be on the road to hormone regulation in no time! What will you do to normalize hormones?
But if you want to change your life and your health starting today… sign up for The Male 90X Consult. With this genetic-based report and private consultation, you'll obtain all the practical tips and advice you'll need to feel the happiest, healthiest, and sexiest you've ever felt.