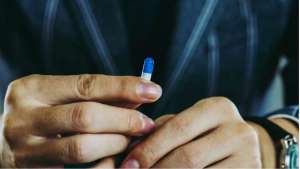 You've read my article about the 13 top vasodilators in foods to help bring back your sexual vigor. Now, it's time to supplement those foods with additional nutrients for a double-packed punch to fight your erectile dysfunction symptoms. You need to add vasodilation supplements to your toiletry cabinet right now.
Are you struggling to overcome your erectile dysfunction? Do you feel like your ED is only worsening with the medications you've been prescribed?
You're not alone. Many men with ED find that the traditional "cures" are anything but a beneficial treatment. In fact, these prescriptions can often exacerbate dysfunction in the long-term. These medications only mask the symptoms of ED without getting at the root of the problem.
So it's time to get to the root—don't you agree?
Vasodilators 101
Let's first understand how erections work, so we can understand how vasodilators supplements help improve ED.
There are three key steps to getting an erection. First, sexual arousal tells the brain to send signals to the penis, preparing your little man for sex. Second, the endocrine system releases hormones that help the penis get relaxed and ready for sex. Then, blood vessels in the penis open to allow blood to flow into the penis. This blood flow into the penis causes an erection. That erectile stiffness is actually just strong blood flow in your penis!
With that in mind, there are also three key areas that can cause erectile dysfunction (aka when the penis can't get erect) when they aren't functioning properly: the brain, the endocrine system (hormones), and the blood vessels.
In this article, we'll focus on the last area: the blood flow into the penis. If your brain is sending signals and your hormones are regulated, then your ED is likely due to a problem with your blood vessels. This can be due to high blood pressure, cardiovascular disease, or other vessel disorders.
That's where vasodilation supplements come in.
Supplements as vasodilators
Vasodilators create vasodilation. Vasodilation is the process of the blood vessels dilating or enlarging. This can occur throughout the body or in a specific area, like the penis. This opening of the vessels helps to lower blood pressure (since more blood can pass through at once), clear clogged veins, boost blood flow, and increase oxygen distribution throughout the body. Proper blood flow is necessary throughout the body to bring nutrients and oxygen to all of your organs, muscles, and tissues.
And of course, vasodilation opens up the vessels in the penis, so your mini-me can take in blood for an erection. Blood flow, as discussed earlier, is crucial to achieving an erection. Not only does blood flow create that necessary stiffness, but it also nourishes the reproductive organs, improves energy and libido, and maintains regular testosterone levels. In this way, a healthy vasodilation system is advantageous for overall sexual health.
A key chemical in your body's natural process of vasodilation is nitric oxide (NO). Nitric oxide helps to dilate and relax the blood vessels throughout the body, especially in and around the penis. Thus, you'll want to keep an eye out for nitric oxide influencers in your vasodilation supplements.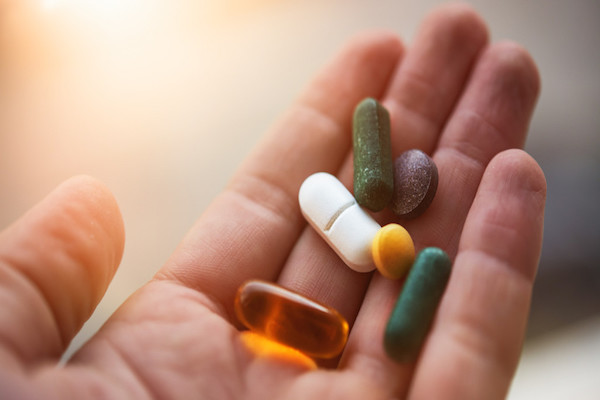 Vasodilation supplements work twofold: they trigger the production of nitric oxide and relax the blood vessels. This two-step process boosts blood flow throughout the body, especially in the penis when it's time to get sexy.
So what supplements have the strongest vasodilation effects?
1. Quercetin
Quercetin is a natural flavonoid that fights off inflammatory-related conditions like heart disease, high cholesterol, insulin resistance, viral infections, circulation concerns, atherosclerosis, cancer, prostate infections, and prostate inflammation.
Several studies have proven quercetin's effects on vasodilation. One found that it works as an acute vasodilator in healthy men, and another proved that it's able to decrease blood pressure. One study also found that quercetin enhances the production of nitric oxide, thus promoting vasodilation.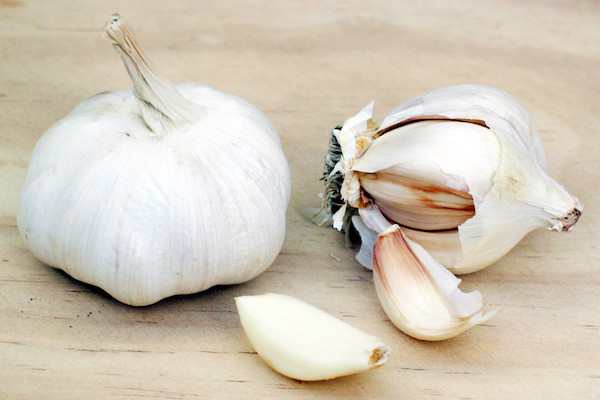 Quercetin is organically found in garlic, grapes, chives, red wine, onions, and apples. It's also one of my favorite natural vasodilation supplements because it's safe and easy. It has incredibly potent effects in just one little ingredient. It also plays nicely with other vasodilation compounds like tannins, procanidins, catechins, and resveratrol.
2. Resveratrol
Resveratrol is an antioxidant that helps the body naturally synthesize nitric oxide while also activating and relaxing channels in the smooth muscle of the penis. One study found that "acute administration of resveratrol elicits dose-dependent increases of FMD with greater potency than other vasoactive nutrients and that this benefit is sustained following regular consumption." Basically, this study concluded that resveratrol can relax twisted blood vessels better than any other studied vasoactive nutrient. This proves significant circulatory benefits for blood vessels, including those vessels in the penis.
Resveratrol also helps balance your hormones, lowering estrogen and increasing testosterone. This can improve low testosterone levels, which could be contributing to your ED.
Grapes, raisins, and red wine contain high levels of reservatrol. If you're already a red wine drinker, a moderate amount will give you a strong reserve of resveratrol. However, if you're not already a wine drinker, you shouldn't start drinking just to see the ED-happy vasodilation effects.
This is especially true as red wine is known to cause migraines and have negative psychological effects, both of which play a role in ED. Furthermore, too much alcohol may cause long-term erectile dysfunction in men. Avoid these alcohol-related concerns with resveratrol supplements, which are easy to find and are fairly inexpensive.
3. Vitamin C
Vitamin C is one of my favorite vasodilation supplements because it has so many powerful effects on the body. You need vitamin C to stay healthy and strong, and it's almost never a bad idea to take a little extra vitamin C to boost your immune and nervous systems. ED-related vasodilation is just one more reason to add vitamin C to your daily supplement lineup.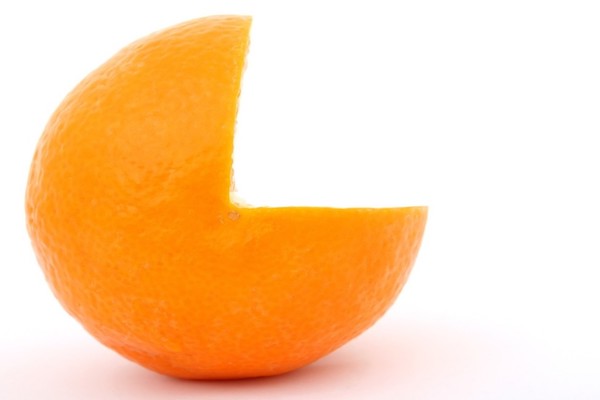 Vitamin C naturally boosts the body's nitric oxide production. It also protects NO molecules from degradation; this means that nitric oxide sticks around in the body for a longer duration before expellation. Together, vitamin C produces and maintains NO for longer, stronger erections.
Vitamin C has also been studied as a testosterone booster. Higher levels of T are linked to higher sexual function, which can help ease your ED symptoms. C vitamins also lower cortisol, so testosterone can flow freely and blood vessels can chill out.
Better yet, one study even discovered that combining vitamin C and garlic (aka the quercetin from #1) increased NO levels by 200%! This combo also lead to a drop in blood pressure of systolic 27mmHg and diastolic 15mmHg—that's better than most blood pressure medications!
Vitamin C has a cocktail of properties of natural vasodilators and erection nourishment.
4. Icariin
Icariin, found in horny goat weed, helps support the body's production of nitric oxide levels towards improved vasodilation and blood circulation. It also functions in a similar way to Viagra by inhibiting the PDE-5 enzyme, which is the enzyme that tells your penis when to stop having an erection. Icariin has been proven to be as beneficial as Viagra, but icariin actually has fewer side effects and more potent long-term influences.
Numerous studies have proven the strong benefits of icariin on vasodilation. A 2007 study found that icariin increased the production of NO in blood vessels. Another study in 2013 found that icariin was able to inhibit the thickening of arteries, thus decreasing cholesterol levels and lowering the risk of stroke and heart attack. In turn, this helped improve blood flow to the penis without any clogs or blockages. Icariin also widens the vessels of the heart, which helps boost healthy blood flow right at the source.
A 2008 study found that icariin can actually stimulate the formation of blood vessels. This is important because blood vessels tend to pop with age—and with exercise, which you should be doing if you want to keep your ED at bay.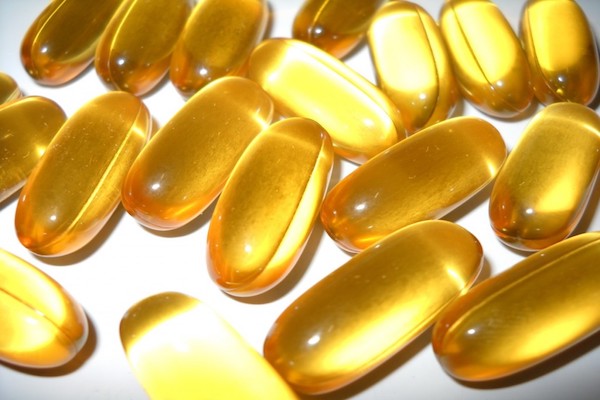 Moreover, icariin may help those with depression and bipolar disorder. Research shows icariin may improve overall mood and even help stop alcohol abuse. Oftentimes, mood disorders and substance abuse can cause and exacerbate ED.
Icariin can boost mood and increase NO vasodilation, putting you on the fast track to an ED-free life.
P.S. Icariin is even being studied as an anti-cancer supplement. There is supporting evidence that icariin could be a strong herbal remedy for anti-cancer therapies, even overcoming the limitations of current therapies. One study even reported that icariin had a direct response on halting tumor cell invasion and migration.
5. Niacin
Niacin, aka vitamin B3, is an essential nutrient for gene expression, hormone synthesis, heart function, and energy production. It also plays a key role in maintaining nitric oxide levels and balancing good versus bad cholesterol. Niacin can acutely lower blood pressure and reduce the risk of heart attack in many individuals. One study even suggested that niacin, which is necessary for proper heart function, had a long-term benefit on lowering mortality rate.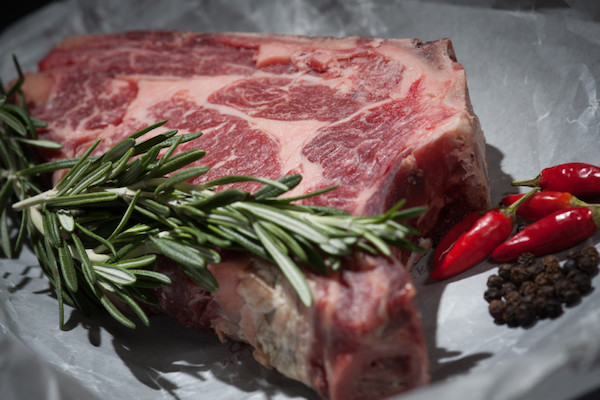 Niacin is a strong vasodilation supplement that I highly recommend you add into your diet. Red meat has high levels of niacin… so yes, I'm telling you to eat red meat!
6. Grape seed extract (GSE)
Grape seed extract is a vasodilation supplement that will get your penis ready for sex in no time. It activates nitric oxide synthesis so strongly that one study even found a 138% increase in NO levels. Research also shows that GSE decreases blood pressure and lower heart rate levels.
GSE also supports healthy testosterone levels. It blocks the enzyme aromatase, which is what converts testosterone into estrogen. Too much aromatase causes estrogen dominance that can kill your sex drive and lead to low testosterone symptoms. GSE not only boosts blood flow into the penis, it also makes sure that your testosterone-related sex drive is strong and kicking.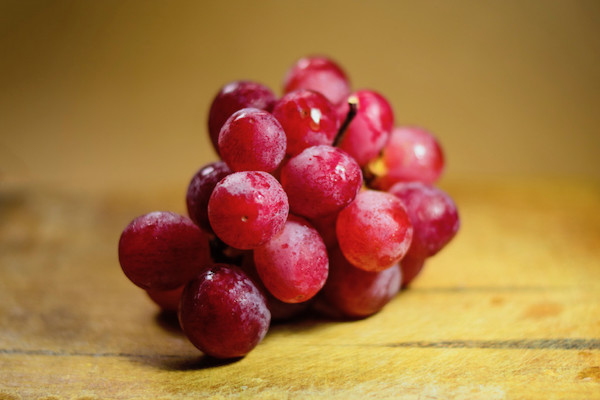 7. Pycnogenol
Pycnogenol is a vasodilation supplement made from maritime pine bark extract. It has potent antioxidant, anti-inflammatory, and anti-diabetic effects. It also enhances blood flow and improves vasodilation throughout the body.
I'm including pycnogenol on this list because it's a strong and healthy vasodilator. However, you can get the same polyphenol effects at a cheaper price with grape seed extract.
8. L-citrulline and l-arginine
L-citrulline and l-arginine are amino acids that the body uses for a number of healthy functions. The kidneys convert l-citrulline into l-arginine, which then transforms into nitric oxide. A supplementation of l-arginine has been shown to improve oxidative stress for healthy blood flow, especially in patients with type 2 diabetes.
Research suggests that l-citrulline supplementation is more efficient than l-arginine supplementation for the production of nitric oxide, creatinine, and other arginine-derived metabolites. L-citrulline actually converts into a higher concentration of NO than supplementing with l-arginine alone.
9. Ginseng
Panax ginseng, or Korean red ginseng, has a number of benefits for male sexual health. It has been used for centuries in Chinese medicine as an aphrodisiac and to treat sexual dysfunctions.
You'll hear a lot of talk about ginseng… and for a good reason! A summary review of studies concluded that ginseng stimulates NO production, improves blood circulation, and enhances vasomotor tone.
If you're looking for a vasodilation supplement that will not only work for vasodilation but also treat other causes of your ED, ginseng is a strong choice.
10. Coenzyme Q10
Coenzyme Q10 (COQ10) is found in the mitochondria of our cells and it's used to produce energy that our body needs to perform certain functions. Like some of the other vasodilators mentioned, the body naturally produces COQ10, but it's not always enough to keep up with our cells' needs. Low levels of COQ10 are linked to Parkinson's disease, fibromyalgia, cardiovascular disease, male infertility, and low testosterone. COQ10 also regulates NO breakdown, meaning that it helps NO last longer in the body.
A meta-analysis of studies showed that COQ10 provides a significant improvement in endothelial function (the function of blood vessels vasodilating and vasoconstricting). Moreover, COQ10 has been proven to have positive effects on cardiovascular diseases as well as improving oxidative stress in patients with type 2 diabetes.
11. Omega-3 fatty acids
Omega-3s work like anti-inflammatory drugs and help lower the risk of heart disease, blood clot formation, and stroke. They also help increase NO levels and blood circulation for happier blood vessels.
A study found that the supplementation of omega-3s:
reduced arterial stiffness and endothelial dysfunction
minimized systemic inflammation
impacted arterial wall remodeling
reduced cardiovascular risk
Another study found that fish oils lower blood pressure and improve vasodilation. They discovered that omega-3s allow potassium ions to flow, which helps the smooth muscles relax (like the smooth muscles in the penis need to relax in order to have an erection).
Omega-3s are found naturally in cold-water fish like salmon. The Western diet typically doesn't include enough of these fish, so it's often recommended to take additional omega-3 supplements to reap the full benefits.
Bottom Line
These 11 supplements are natural, organic ways to add vasodilators, nitric oxide, and erection-healthy blood flow back into your life. Pair these supplements with vasodilating food and healthy living practices, and you'll treat your ED in no time!
Best yet, you can buy all of these supplements at your local health food store. Talk to a doctor before adding any supplements to your regimen; your doc will help choose the one that will work best for your needs.
Vasodilation is just the tip of the iceberg…
Want more advice on overcoming your ED? Grab The Male 90X Consult, transform your body, and reach your maximum potential today!