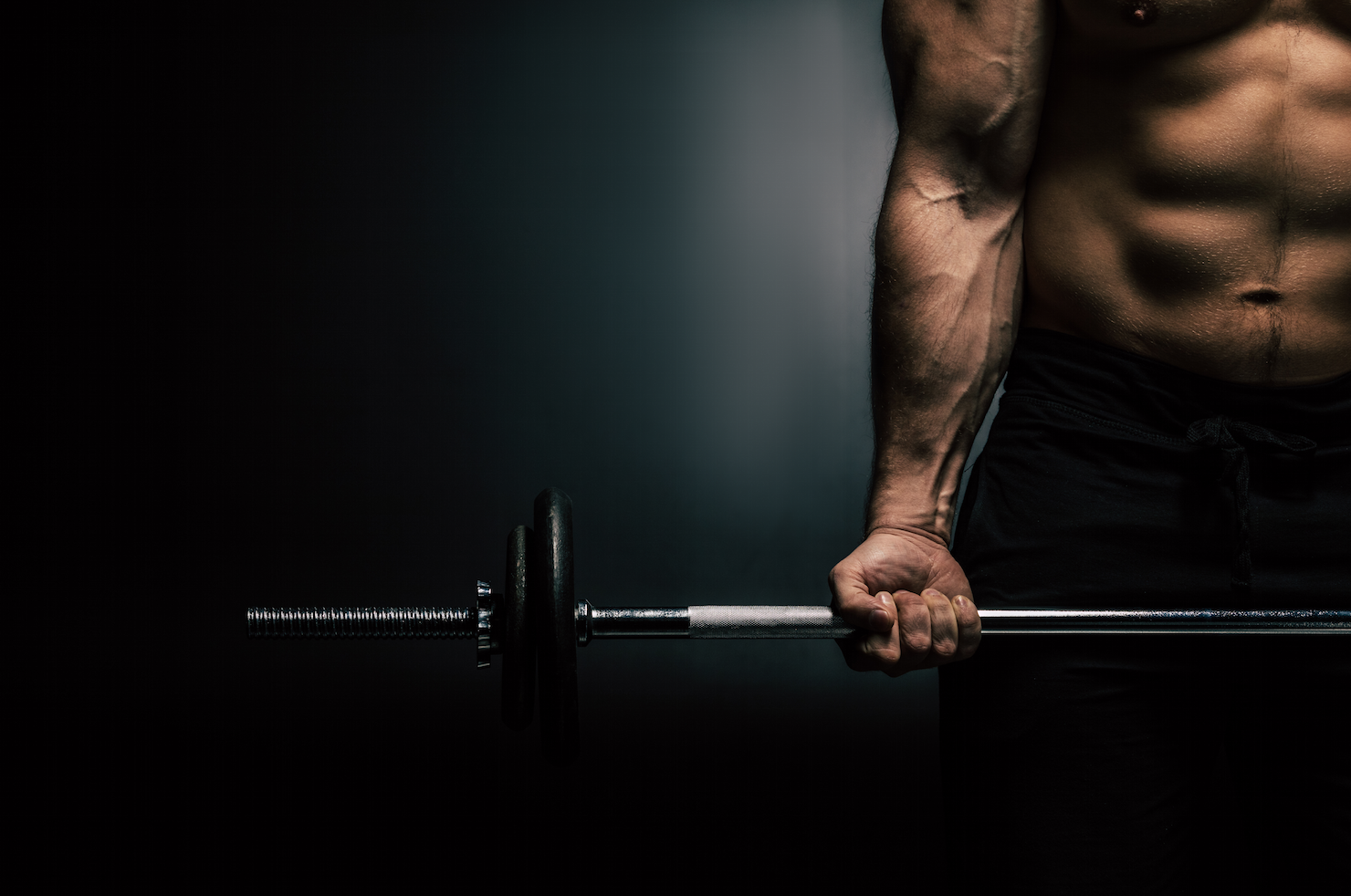 There's a whole new way to add the icing on the cake when it comes to maximizing your fitness and nutrition, and it's pretty exciting. What are we talking about? Peptides.  You might have even heard some buzz around Peptides for Weight loss.
If you're looking to lose weight, burn fat, or upgrade your health to the next level, you're probably starting to hear some discussion surrounding peptides, so let's dive right in. 
We're now developing a whole new understanding of exactly what peptides can do and how they can be used for strength, longevity and whole list of other benefits. In fact, it's so recent that we are still on the frontier – and it's worth learning even more. 
 Let's take a look at what all the hype is about.
What are peptides?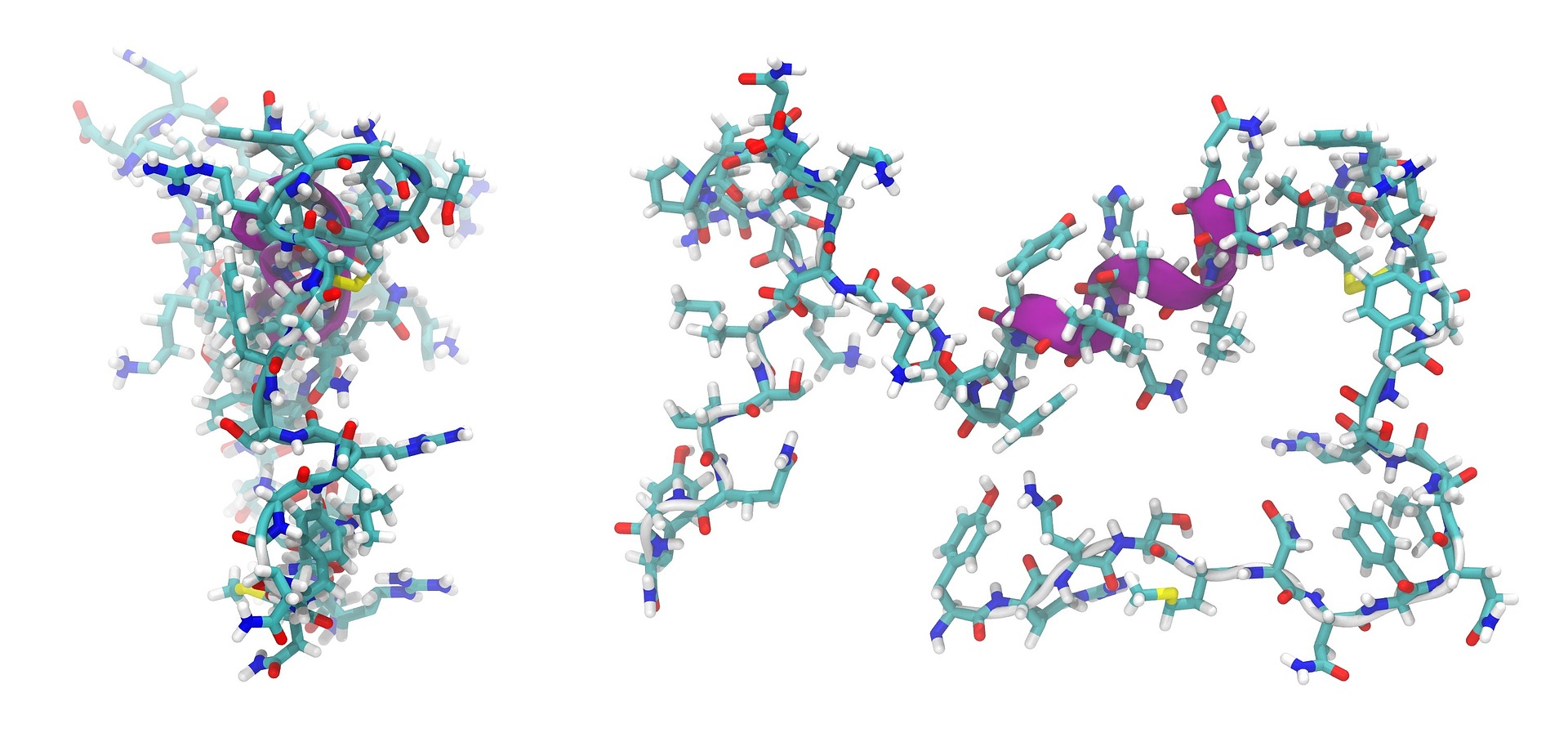 Peptides are naturally occurring biological molecules, found in all living organisms. They play an essential role in all types of biological activity. Simply put, they're a smaller version of protein. Peptides have different jobs within the cellular tissue, therefore we are able to pinpoint targeted uses for each type of peptide. 
There are 20 naturally-occurring amino acids which we can combine into an immense variety of different molecules – a lot like alphabet letters that then combine into various words. How many of these molecules create a particular chain determine whether it's a peptide, a polypeptide, or a protein; all of which have their identifying properties. 
Peptides are molecules composed of 2-50 amino acids. Polypeptides are made of 50-100 amino acids and proteins are made of more than 100 amino acids. Peptides are signaling agents or hormones, and have very precise, specific functions. 
The way we apply those functions to supplement or amplify the body's internal processes is what makes peptide therapy such an exciting new development throughout the course of optimizing health. 
Of the 7000 naturally occurring peptides, over 500 of them have therapeutic benefit. Scientist are identifying and developing more every month. Peptides have a wide range of functions, including:
Weight loss

Muscle building

Immune function

Wound healing

Cognitive function and memory

Gut health

Sexual performance and libido

Skin rejuvenation

Hair growth

Bone and joint health

Cancer

Longevity
Today we'll focus on peptides that have the greatest effect on weight loss.
Growth Hormone-Releasing Hormones
Here is a bit more needed information about Growth Hormone (GH). The pituitary gland secretes GH. The hypothalamus makes GH Releasing Hormone (GHRH) that controls release. 
GH has a profound effect on fat breakdown, muscle building, blood sugar regulation, sleep, and immune function. It works directly, but also works through stimulating production of IGF-1. 
What makes it even more complicated is that GHRH has an effect on weight loss directly as well. It works peripherally just like GH to improve lipolysis (fat breakdown) and muscle development.
People previously took GH itself to achieve these benefits, but this actually suppresses GHRH release, thereby reducing its effect. So the new generation of peptides overcome that to have a much better effect.
As we age, the hypothalamus produces a hormone called somatostatin, which blocks the pituitary from releasing GH. As somatostatin levels rise, GH levels decrease. Anything we can do to reduce somatostatin levels will help GH levels.
GH-releasing peptides (GHRPs for short); also called ghrelin mimetics, which stimulate weight loss by directly improving your body's process for breaking down fat (lipolysis). They also increase GH release which helps build muscle and burn fat through 2 mechanisms – direct stimulation of GH release as well as inhibition of somatostatin, which again blocks GH release.   
Are peptides similar to steroids?
Peptides have become the frontier of biohacking, with peptide supplements offered via injection, sprays, creams, and pills by medical professionals.  Although 100% legal, authorities have banned the use of peptides in competitive athletic sports due to the possibility of unfair advantage.  
To be clear, peptides are not steroids or testosterone.  
If you are interested in the relationship between testosterone and weight, read my article "How To Lose Weight For Healthy T Levels" :https://drtracygapin.com/lose-weight-for-testosterone/) 
Compared to steroids and testosterone, touted for their fast benefits (and potential side effects), peptides won't turn you into the Hulk overnight. Peptides are more of a "slow burn" supplement to enhance your existing healthy lifestyle but not meant to replace time at the gym.  While peptides can help you burn fat while you eat, socialize and even sleep, you must combine them with other lifestyle factors over several months to see the best results. In other words, you still have to eat right and get proper exercise! 
Which Peptides for Weight Loss are the Best?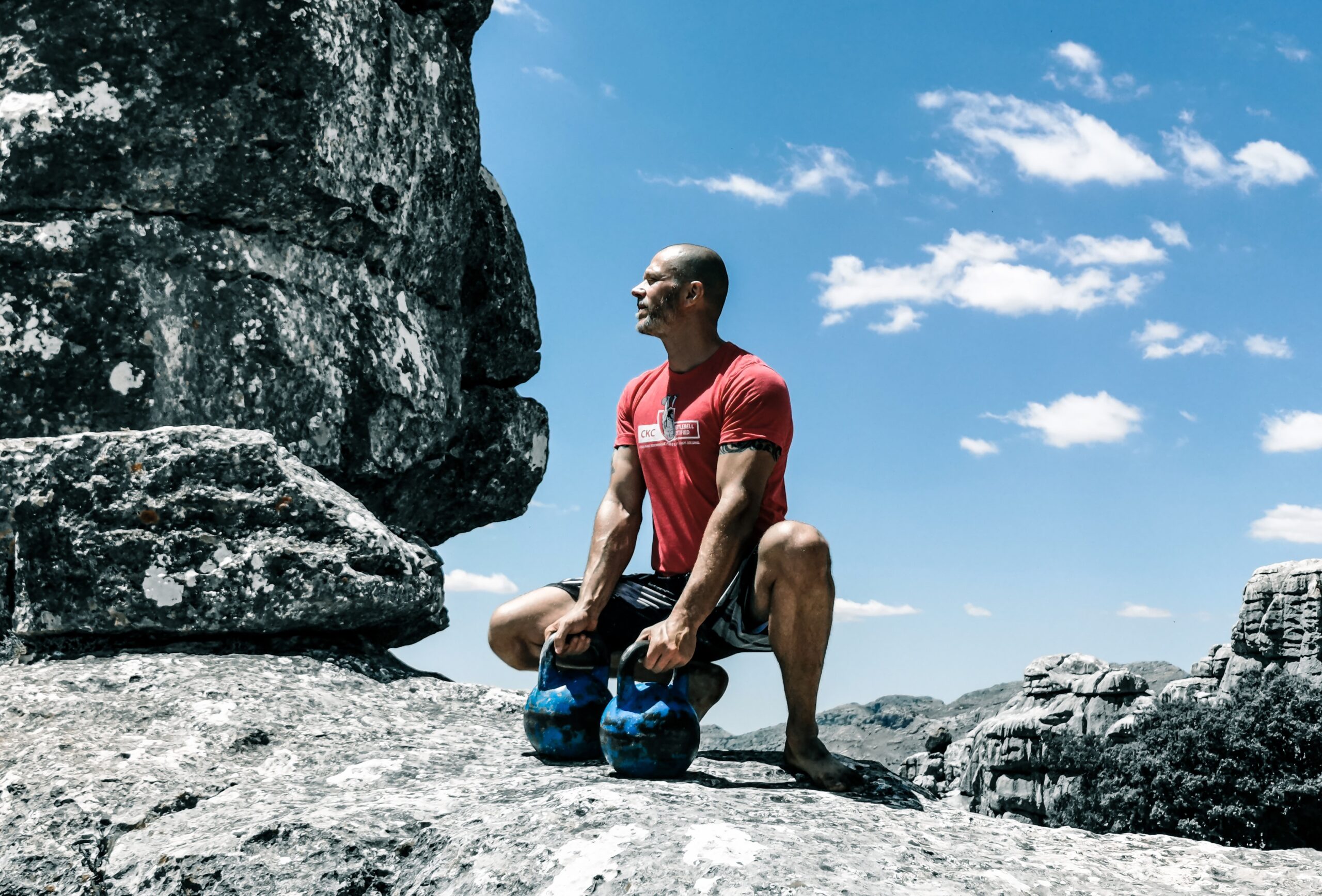 In the world of health and fitness, peptides have become a popular supplement for burning fat, building muscle, increasing energy and improving athletic ability.  The National Institute of Health is even recognizing peptides as a possible supplement therapy for obesity. (https://www.ncbi.nlm.nih.gov/pmc/articles/PMC6388543/)  
Some peptide supplements (the ones considered performance-enhancing drugs, for example) are often more experimental than others.  Here are a few different peptide hormones that help with weight loss and enhance your performance. I've arranged them from most-studied to more experimental. 
Tesamorelin (GHRH peptide)
Scientist consider Tesamorelin to be GHRH (Growth Hormone-Releasing Hormone) peptides. Tesamorelin peptides stimulate the pituitary gland. The pituitary gland rules our body's mechanism for growth, appetite, and insulin interactions, among other things. 
This peptide is FDA-approved for lipodystrophy (when the body is unable to produce and maintain healthy fat tissue) and for men who have HIV who get lipodystrophy from some of the medicines that they take and that increases their abdominal fat.  Tesamorelin is the most highly researched peptide for fat loss, however it is not normally prescribed as a weight loss medication.
CJC-1295
CJC 1295 is a synthetic GHRH chain constructed with 30 amino acids. Through increased protein synthesis, science has shown this peptide chain to have benefits including increased fat loss, increased cellular repair, cellular regeneration, and increased muscle growth. Interestingly, researchers have also shown it to promote the type of deep, slow-wave sleep that facilitates muscle growth and memory retention.  
As with any GHRH-based peptide, careful calculation of dosage and timing cycles – along with cycle breaks – stave off the body's natural tendency to adapt or "get used to" the therapy, thus reducing its overall effect. One dose of CJC-1295 raises GH levels for 6 days, but in a nice pulsatile fashion, which is what you want. 
Ipamorelin  
This is the third generation, new kid on the block. Ipamorelin is a specific compound, a GHRP, so it works a little bit differently.  Other similar synthetic compounds like GHRP-2 and GHRP-6 actually increase the hunger that people experience, so it is usually meant to be administered at night right before bed otherwise you'd be raiding the fridge.  That is the opposite effect wanted if you are losing weight!  
A lot of people have moved to Ipamorelin because it increases fat metabolism with less side effects and because it can be combined with other peptides as well.  Also known for its anti-aging properties and improvements in energy, this can be used long term, up to a year. In the past, many peptides required in-office or self-administered injections.  You can now take Ipamorelin as a sublingual tablet taken under the tongue, before bed to coincide with your body's natural growth hormone spike. 
The combination of CJC-1295 + Ipamorelin ("CJC/IPA") delivers an even better response because the Ipamorelin is blocking somatostatin.
The key is nighttime dosing to boost overnight GH release, and avoid carbs or fat intake within 2 hours of dosing to ensure max effect.
Amlexanox/TTA
Amlexanox is an anti-inflammatory compound that has the benefit of appetite suppression. Combined with Tetradecylthioacetic Acid (a fatty acid, TTA for short) can help regulate how much fat the body stores by influencing the genes that control metabolism. TTA can help people feel full more quickly while the fatty acid decreases overall hunger and burns fat. In addition to regulating fat metabolism, this fatty acid has antioxidant, anti-inflammatory and immunity-enhancing properties. 
BPC-157  
First, a warning.  If you're a competitive athlete, this compound is likely classed as a performance-enhancing drug, and you could get disqualified if you take it.
BPC stands for Body Protecting Compound, and it lives up to its name. 
It's a newer peptide with less human research, but the studies using this on rats are pretty amazing.  Dubbed a 'healing peptide', the research has shown this peptide can heal Achilles tendons, torn knee ligaments and even repair leaky gut in our furry friends.  There were no discernible side effects in any of these studies, and anecdotal reports suggest that BPC-157 could help you heal like a Marvel mutant.  
Although its benefits are more focused on healing, when it comes to the life of an athlete, fast healing from injuries means shorter recovery times and less time for the weight to creep back on!
How Fast Can I See Results from Peptides?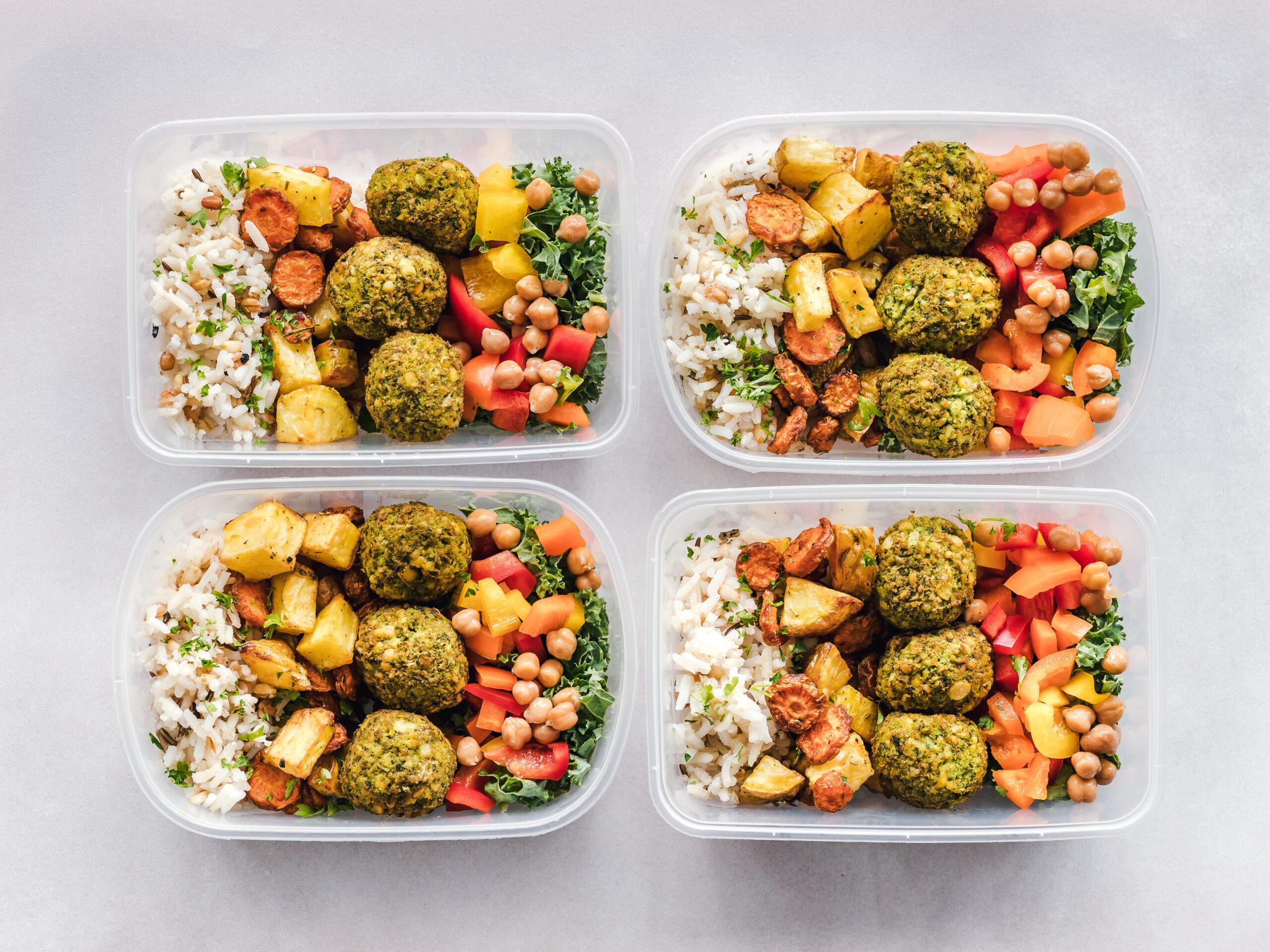 Your results are dependent on many factors.  First, you truly only want to take peptides under the supervision of a medical practitioner as a part of a larger weight management plan. The number one thing to do is to really manage your diet and cook your own food so you can control what you're eating. It's been said that great abs are made in the kitchen, and the same is true of our overall health: it all starts with what's on your fork. As exciting and effective as peptide therapy can be, it's no magic wand.  
Balancing your other hormone levels is important, too.   When you optimize your testosterone and thyroid levels, you will experience a lot of synergistic effects. If you have all that dialed in, you're eating well and you're sleeping eight hours per night, you could see results within a few weeks, especially with Tesamorelin. Ipamorelin is a more gentle peptide that may take 3-6 months to begin to show its effect. 
Speak to your doctor about specific dosing and the right peptide for your goals.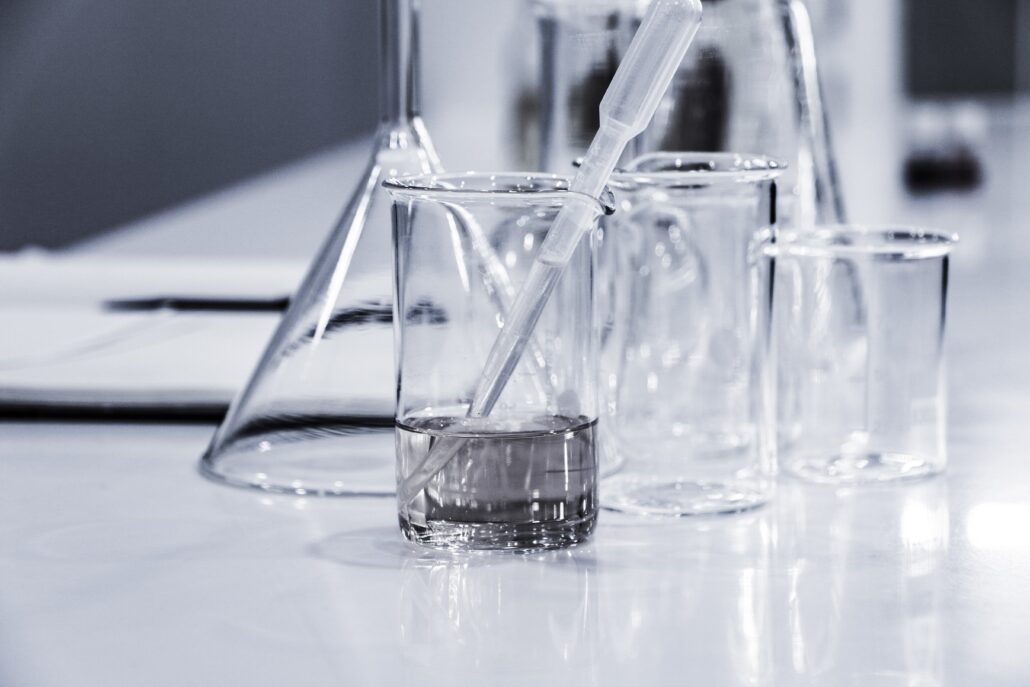 We've discussed some of the benefits of peptides and some of them seem miraculous.  Outside of weight loss and muscle gain, studies show faster healing, more energy, improved sleep and even increased libido.  (Harvard Men's Health Watch)  The growth hormone levels we produce decreases as we age (30% by age 50, and 50% by age 70), so peptides may even help with neurological function, possibly preventing Alzheimers.  
Used incorrectly though, peptides have the potential to cause side effects of varying degrees. 
Side Effects of Peptides
For healthy individuals, peptide supplements are unlikely to cause serious side effects because they are similar to the peptides present in everyday foods. That said, as with any treatment it's always wise to exercise caution in tandem with your doctor. 
No studies have shown peptides to have any carcinogenic effects, however if you have any pre-existing medical conditions you could be at risk of adverse effects or interactions with other medications. 
How to Purchase Peptides
You may be wondering if you can just purchase peptides from a store or the internet.  
You can, but it's really important to remember that there can be some questionable manufacturers that make it tough to sort out which are good and which are not. 
The purity of products is a critical aspect to peptide therapy – and that means that without knowing for sure, you could run the risk of sub-par or ineffective compounds. 
Quality control can be an issue for the every day buyer, therefore you could potentially purchase contaminated or dangerous compounds manufacturers have created without regulation.   
In the United States, only a few compound pharmacies actually create these peptide supplements due to state restrictions.  The FDA does not currently regulate supplements in the same way as with traditional medications, so it's important that you apply awareness to that and exercise caution by running it past your doctor in advance. 
My recommendation is to find a doctor who prescribes peptide therapy and can create a well-balanced treatment plan for you. Remember, peptides are not a fix-all. They don't replace good nutrition, sleep, stress management, fitness, etc.. In a sense, peptides are the icing on the cake.
Want the Ultimate Peptide Guide? Click the link above or Email us:  info@drtracygapin.com
Conclusion
As more studies reveal their health benefits beyond weight loss, the known benefits of peptides are worth acknowledging.  Peptides and peptide therapy are cutting-edge tools. You can use them to optimize your health, slow the aging process, and reduce inflammation. Learning new ways to target and use peptides, polypeptides and proteins helps you move away from disease and towards better health. 
If you're interested in radically upgrading your health, you'll want to keep a close eye on the power of peptides and consider adding these therapies to your regimen. After all, when it comes to living a better life for a longer span of time, we're looking at brand new ways to do just that – and the sky's the limit. 

The best place to start if you want a hormonal optimization or peptide program is by seeing a physician first.  Have a doctor draw your blood and evaluate whether you are a candidate for therapy.
Smart Men's Health with Dr. Tracy Gapin is currently accepting new clients and offers a comprehensive evaluation, blood test and state-of-the-art screening. If you are tired of being tired… or you have tried everything to lose that unwanted weight but nothing seems to be working, our Peptide therapy might be the piece to the puzzle that you are missing. Call us today to schedule your consultation. (941) 444-1441.
Upgrade to Male 2.0™– Schedule a Consult! 
You'll get access to a genetic-based report and analysis, along with a private consultation that will put you on track to your ultimate health. 
With the Male 2.0 Method, I test your DNA, interpret the results, and create a customized strategy just for you. This plan is specific to YOUR individual genes and lifestyle.  It will improve every area of your life, from your health and professional productivity to your overall longevity and total wellbeing. Male 2.0 gives you the actionable tools you need right now.  It reveals what you need to customize and design your future limitless self.
Ready to take the next steps? 
**************************
 COMING SOON TO AMAZON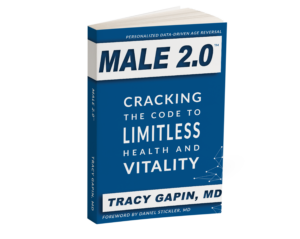 In Male 2.0™, Dr. Tracy Gapin has turned everything we once thought we knew about men's health and performance upside down. The old model of how to be "a man" is broken. A man who works himself to death. A man who tries to NOT get sick but isn't really healthy either. A man who takes a pill for every ill but is never really cured. That was Male 1.0. Now, imagine being THE MAN ─ owning your performance in the bedroom, the weight room, and the boardroom. Living a fully optimized life. Becoming limitless. This is Male 2.0!
Tracy Gapin, MD, FACS  is a board-certified Urologist, Men's Health Expert, Author, and Professional Speaker. Using state-of-the-art biometric monitoring, nutrition and lifestyle intervention, Dr. Gapin coaches Fortune 500 executives and evolutionary leaders of business, sports medicine, and high performance. He specializes in cutting-edge precision medicine with an emphasis on epigenetics, providing men with a personalized path to optimizing health & performance. www.SmartMensHealth.com