Aging is inevitable – but there's a whole new frontier for optimizing our health through the latest genetic science and biohacking that can help you to slow down the aging process and maybe even reverse aging with NAD+.  NAD (short for nicotinamide adenine dinucleotide and also known as NAD+) has recently been getting a lot of attention as a cutting-edge tool to promote longevity.  
We're taking it all the way down the cellular level here.
Properly functioning cellular metabolism is essential to health. The sum of every chemical reaction that happens inside the body, along with its molecular interactions, keeps the body in a state of balance. This is all made possible by coenzymes ("helper molecules") and specific proteins acting as metabolic sensors that respond to conditions in the cells and body. NAD is a tiny coenzyme that plays an important role in this delicate dance. As you age, NAD+ decreases and with it goes cellular function that prevents disease and maintains vitality.
What is NAD+ and why is it important?
NAD+ is vital to cellular metabolism because it turns nutrients into cellular energy. It also activates a set of proteins called sirtuins that regulate cellular health. NAD+ creates the cellular energy that helps us to retain our youthful function, muscle strength, and physical stamina. When sirtuins were discovered they were quickly nicknamed "the longevity genes." 
A fascinating aspect of NAD+ is its dual role in protecting against the factors that age us. This includes inflammation, DNA damage, and failing mitochondria (cell respiration). NAD+ promotes longevity by facilitating DNA repair and protecting mitochondria from early death. As a result, NAD lowers the risks for age-related brain diseases like Alzheimers or Parkinson's and cardiovascular diseases (a leading cause of death for men). 
NAD is the building block for ALL of our systems such as the lymphatic, cardiovascular and nervous systems. It is responsible for our immune function, insulin regulation, and fatty acid oxidation. Without it, we would literally die!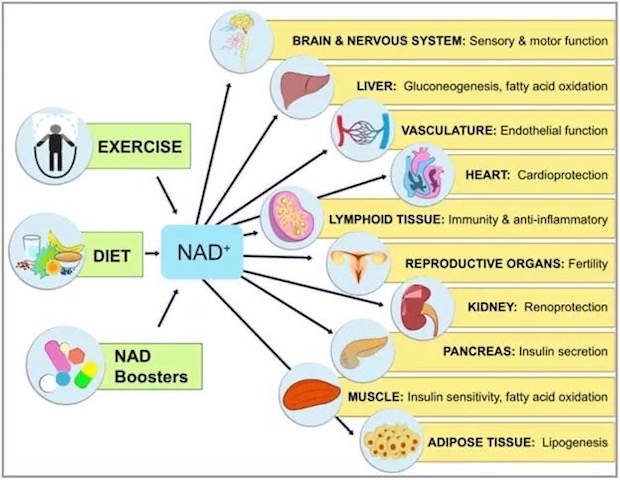 NAD+ and Aging
A NAD+ molecule isn't consumed alone to create energy like fuel in a car. Instead, it works with proteins to carry out essential biological processes like cellular energy creation and maintaining healthy DNA. Sirtuins are some of the proteins that play a key role in these processes. They only function in the presence of NAD+ and this means that the body needs to constantly synthesize it to maintain cellular function. However, NAD levels markedly decline with age, creating an energy deficit that decreases the body's ability to retain optimal health.
Sirtuins and NAD+ work together to help promote overall health.
For example, at age 50 a typical person may have only half the NAD+ they did in their younger years but by age 80, NAD+ levels drop to only 1-10 percent of the levels measured in youth. But recent studies have now shown that increasing NAD+ in the body can restore the body's cellular function as though turning back time – actually slowing down the aging process. Essentially, men can reverse aging by restoring healthy levels of NAD+.
One study done on mice, showed an average 5 percent increase in their lifespan —even though supplementation did not begin until the mice were nearing the end of their natural lifespan of 24 months. That would be the equivalent of gaining nearly an additional four years of life to today's average human expectancy of 79 years!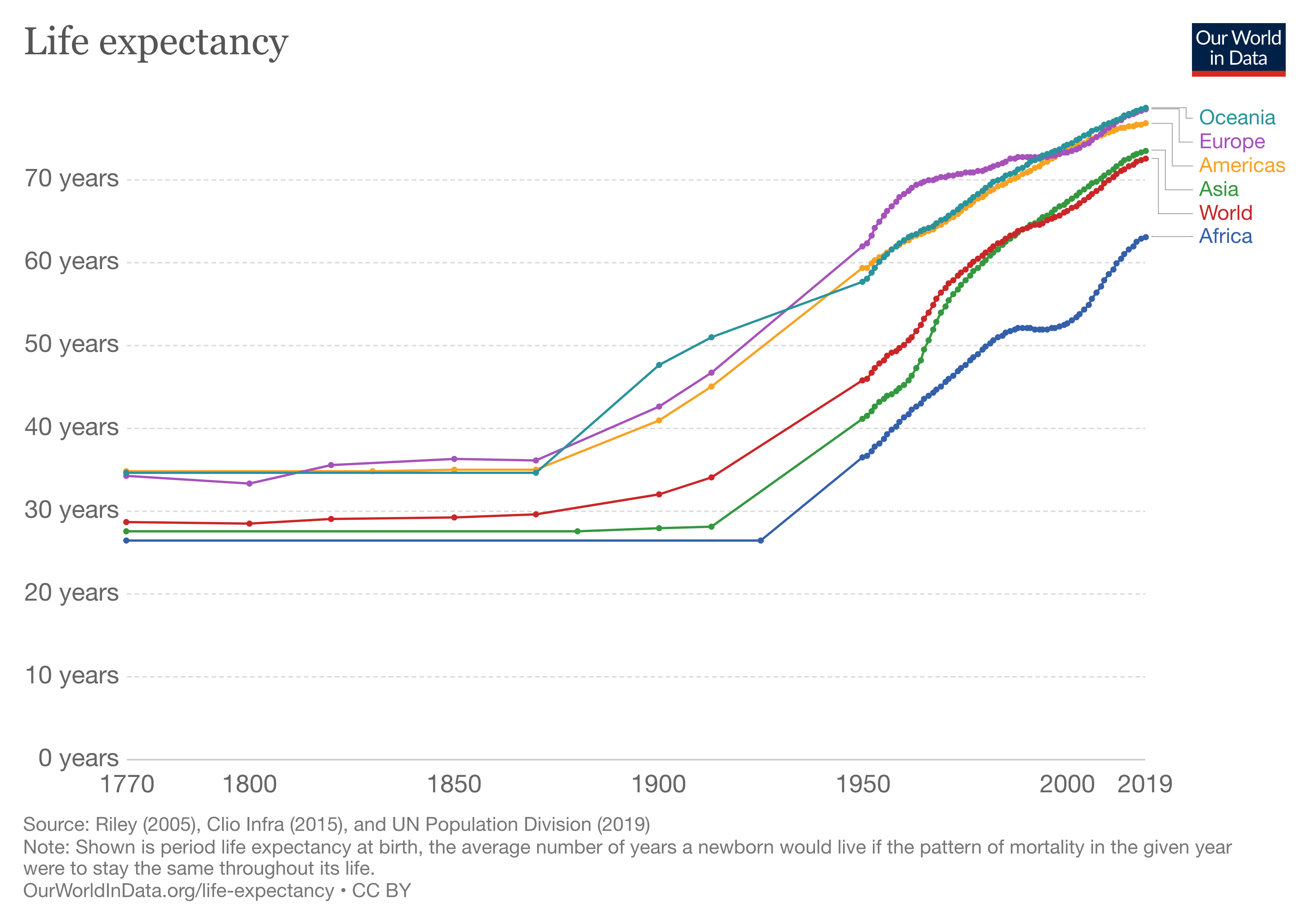 Another side effect of decreased NAD+ is that muscles begin to shrivel and grow weaker due to vascular aging (thinning and aging of blood vessels, reducing cellular health). Vascular aging is responsible for many disorders for men.  These may include cardiac and neurologic conditions, muscle loss, and impaired wound healing. The process can be slowed down with regular exercise, but gradually even exercise becomes less effective at holding off this weakening.  In further research findings, mice with NAD+ supplementation showed between 56 and 80 percent greater exercise capacity. This points to a reversal in vascular aging and an ability to maintain a youthful physical stamina. 
Furthermore, in two different animal models of neurodegenerative disease, increasing cellular NAD+ reduced the severity of the disorder, normalized neuromuscular function, and delayed memory loss.  Most studies started on mice, but more recently clinical studies have shown positive effects on humans. You can begin to see how crucial NAD+ is to a vital life – and how its depletion can rob you of this vitality as you age.
Reversing Aging with NAD+ Precursors
Most of the ways of increasing NAD+ do not include supplementing with NAD+ itself, but rather precursors to NAD+. There are 5 precursors to NAD+:
tryptophan

nicotinic acid (pyridine-3-carboxylic acid)

nicotinamide (nicotinic acid amide)

nicotinamide mononucleotide (NMN)

and nicotinamide riboside (NR).
We can get NAD+ in our bodies through diet.  This is done by consuming foods with NAD+ precursors in them – like fish, crimini mushrooms, and raw green vegetables. However, you can't really eat enough of anything to significantly boost NAD+ levels. Taking a NAD+ precursor supplement can help mitigate the decline, improve cellular health, and even mitigate loss of telomeres.
NMN and NR are the most popular precursors found in the latest anti-aging supplements. However, NR (a unique member of the vitamin B3 family) has been found to be the most efficient. If you're a wine fan, you may be familiar with another famous anti-aging compound: resveratrol. NR is 4x more bioavailable than resveratrol, quickly kicking the red-wine derivative to the curb.
It has a positive impact on Metabolism
NR doesn't just have anti-aging effects, it has a positive impact on metabolism. Mice on high-fat diets with NR supplementation gained 60 percent less weight than they did on the same diet without NR. In addition, none of the mice on NR showed signs of diabetes. Instead, their energy levels improved. 
Nicotinamide adenine dinucleotide (NAD+) is an important target to extend lifespan and health span.
NAD+ Supplements
Renowned Harvard University geneticist David Sinclair is the pioneer in the supplementation business of NAD+ with Elysium Health. Although his anti-aging claims were first met with controversy because most studies had been done on mice (https://khn.org/news/a-fountain-of-youth-pill-sure-if-youre-a-mouse/), the study arena has since been expanded to human trials done at the Mayo Clinic and the University of Washington.  Gaining support of researchers at the top of their field, these human studies point to the same benefits found in our small furry friends.
Dr. Sinclair has conducted a study to show the effectiveness of his supported supplement, Basis.  Previous studies had shown an increase in NAD+ over a 24 hour period. His study sought to determine whether cellular NAD+ levels could be sustained over the entire study period of eight weeks, and it did.
In a placebo-controlled trial of 120 healthy adults between the ages of 60-80, participants taking the recommended dose of Basis saw cellular NAD+ levels increase by an average of 40 percent over baseline after 30 days, sustained at this number to 60 days. Participants taking twice the recommended dose saw those levels increase by 90 percent after 30 days and 55 percent at 60 days. 
ChromaDex, another leading anti-aging company has taken the running lead in scientific support for their supplement TruNiagen. With over 100 preclinical trials, 5 published studies and 3 FDA safety reviews, the evidence surrounding NAD+ supplementation is overwhelming.
It was previously thought that NAD+ could not be given in oral form and only intravenously due to poor bioavailability and low intestinal absorption.  Newer research shows that oral forms of NAD+ supplementation do have positive effects.  NADOVIM is one of the first and earliest supplements on the market to contain actual NAD+ instead of NAD+ precursors in its formulation. https://nadovim.com/top-5-reasons-to-take-nadovim-a-doctors-perspective/
Researchers are still willing to explore the value of IV infusions of NAD+. This is a new area for further, detailed study and could potentially be an effective delivery method in some ways. Preliminary animal study evidence suggests that intravenously administered NAD+ may hold some interesting promise. Currently, there are no pre-clinical or clinical human studies, but this is a fast-moving advancement in what we are learning about the way NAD+ and NAD+ precursors are processed in tissues and across the blood-brain barrier. Stay tuned.
How to Increase NAD+ Levels Naturally
Before you go out and buy a Vitamin B3 or NR supplement, remember that reversing aging requires a systems-based, holistic approach. There is no such thing as a magic anti-aging pill. NAD+ treatment in addition to other lifestyle changes and structures is what ultimately adds more years to your life. It is important to take a high quality NAD+ supplement.  Also, here are additional recommendations to ensure you increase NAD+ and its anti-aging effects.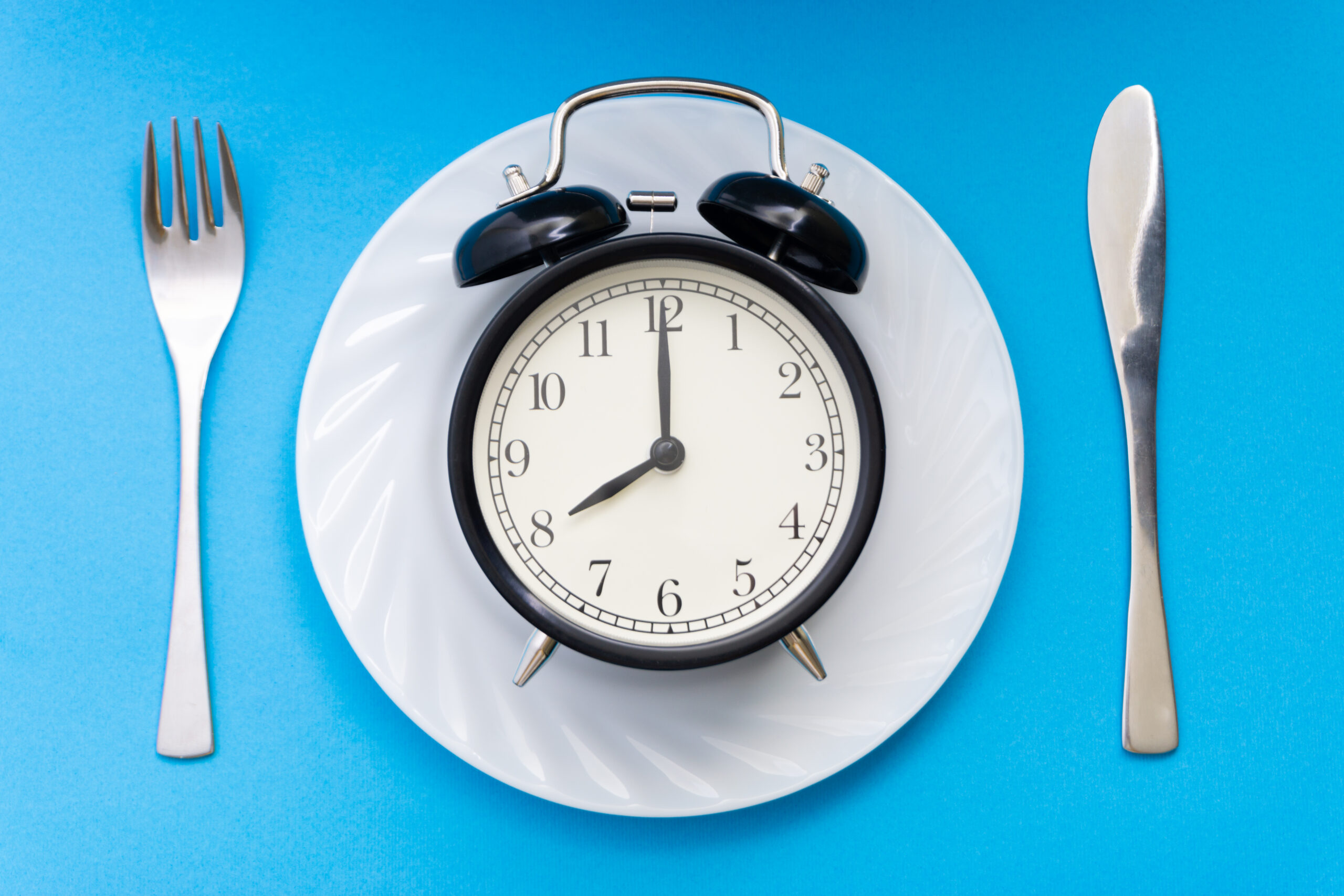 Fasting
Fasting, or reducing your calorie intake for extended periods, is an excellent method for indirectly boosting the body's NAD+ levels. It has been shown that, fasting is effective in increasing NAD+ levels.  However, a drastic reduction in calorie intake or fasting long term can have a counterproductive effect. Consider intermittent fasting or adopting a low carb-ketogenic diet to provide similar positive results.
Exercise
Exercise is one of the easiest and most cost-effective methods for boosting NAD+ levels. In a nutshell, exercise forces our body muscles to produce more mitochondria. The increased production of mitochondria results in a natural boost in NAD+ levels in the body.
Sunscreen
Research has shown that too much direct sunlight exposure can deplete the body of NAD+ because our body uses NAD+ to repair sun damaged cells from over exposure to UV rays. Reduce exposure to strong sunlight and wear sunscreen.
Healthy Diet
Eating a well balanced whole foods diet full of NAD+ precursor rich foods is a one-way ticket to reversing aging. Be sure to add more of the following into your diet: 
Fish

– Varieties of fish like tuna, salmon and sardines are rich sources of NAD+ for the body. Be sure to source your fish from sustainable, wild-caught sources.

Green Vegetables

– green vegetables contain all sorts of nutrients in them which are beneficial in a variety of ways including NAD+ precursors. Of these vegetables peas and asparagus have the highest amount.

Whole Grains

– high in Vitamin B3 which also contains RN. Remember that vegetables and grains that are cooked or processed lose their nutrition as well as the vitamin source. Therefore, it is recommended that you should also eat raw vegetables and choose whole grains (rice, quinoa, etc) over processed foods such as chips and cereals.
Reduce Alcohol Intake
Alcohol interferes with healthy cellular processes and reduces the efficacy of NAD+. In fact, alcohol consumption has been shown to directly reduce levels of NAD+ (and testosterone) in the body. 
NAD+ precursors, exercise and caloric restriction can increase NAD+ levels.
NAD+ helps you get energy out of the food you eat, it protects cells from stress, it maintains healthy sleep cycles and it helps your cells repair damaged DNA.
Conclusion 
If you are looking for supplements that reverse aging, the NAD+ research is very promising.  It should be considered as a part of a holistic health plan for every aging male.  Without exercise and a whole foods diet, NAD+ supplementation will have minimal effects. For men who are looking to take their performance and health to the next level, NAD+ can give you that extra edge.
You'll get access to a genetic-based report and analysis, along with a private consultation that will put you on track to your ultimate health. 
With the Male 2.0 Method, I test your DNA, interpret the results, and create a customized strategy just for you. This plan is specific to YOUR individual genes and lifestyle.  It will improve every area of your life, from your health and professional productivity to your overall longevity and total wellbeing. Male 2.0 gives you the actionable tools you need right now.  It reveals what you need to customize and design your future limitless self.
Click here to learn more about the lifelong benefits of a personalized genetics consultation and epigenetic coaching program. 
Want more tips to optimize your health?  Listen to the latest podcasts. Click HERE 
I look forward to working with you to take your health goals to the next level. 
Ready to take the steps to the next level?
**************************
COMING SOON TO AMAZON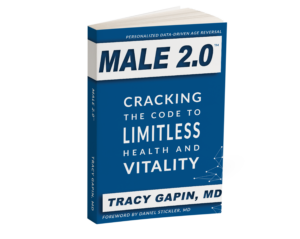 In Male 2.0™, Dr. Tracy Gapin has turned everything we once thought we knew about men's health and performance upside down. The old model of how to be "a man" is broken. A man who works himself to death. A man who tries to NOT get sick but isn't really healthy either. A man who takes a pill for every ill but is never really cured. That was Male 1.0. Now, imagine being THE MAN ─ owning your performance in the bedroom, the weight room, and the boardroom. Living a fully optimized life. Becoming limitless. This is Male 2.0!
Tracy Gapin, MD, FACS  is a board-certified Urologist, Men's Health Expert, Author, and Professional Speaker. Using state-of-the-art biometric monitoring, nutrition and lifestyle intervention, Dr. Gapin coaches Fortune 500 executives and evolutionary leaders of business, sports medicine, and high performance. He specializes in cutting-edge precision medicine with an emphasis on epigenetics, providing men with a personalized path to optimizing health & performance. www.SmartMensHealth.com