Are Vitamin D and prostate health related?
Half of all men over age 50 will be diagnosed with benign prostatic hyperplasia. This statistic rises to nearly 90% in men over age 80. While an enlarged prostate due to BPH can be related to age, it may be even more intricately linked to hormonal and vitamin imbalances in the body.  
In fact, numerous studies in recent years may have found a strong link between BPH and vitamin D. A majority of men are deficient in vitamin D, especially as they get older. Studies show this deficiency increases the risk for male sexual health problems among other concerns like cancers, heart disease, and depression.
Let's first take a look at BPH and vitamin D separately, and then use information about both to understand the correlation between the two.
What is BPH?
Benign prostatic hyperplasia (BPH) or benign enlargement of the prostate (BEP) is, simply put, an enlarged prostate. The stromal and epithelial cells—both of which make up the tissue of the prostate—overgrow and expand, causing the prostate to grow in size.
BPH is often linked to other prostate and sexual health concerns as well, such as prostatitis and prostate cancer.
If the prostate grows large enough, it will restrict and affect other areas of reproductive health. For example, an enlarged prostate can obstruct the urethra and minimize the size of the bladder.
This can lead to complications like urinary tract infections, bladder stones, kidney stones, kidney infections, and possibly even kidney failure.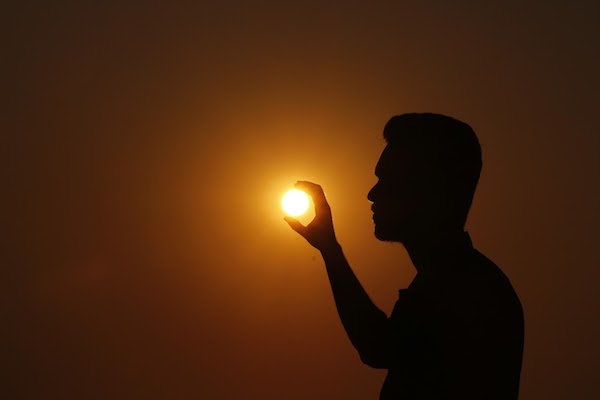 There are a variety of treatments for benign prostatic hyperplasia, but results are varied based on the cause of the BPH. Generally, BPH can occur due to hormones, diet, or simply from age.
There is a strong link between estrogen and overgrowth of prostate cells. In conjunction with naturally dropping testosterone levels due to age, male estrogen (estradiol) begins to take over and prostate cells multiply rapidly.  
Still, there is still a lot of missing research to fully understand BPH and its causes. That's where vitamin D comes in.
What is vitamin D?
Vitamin D is a fat-soluble vitamin that works like a hormone in the body. It is absorbed in the small intestine and stored in the tissue.
Because it's stored in tissues, the body holds on to it for longer periods of time than water-soluble vitamins. The body uses vitamin D to absorb calcium and phosphorous from the blood stream, so these minerals can be used for proper organ function, nerve health, and bone strength.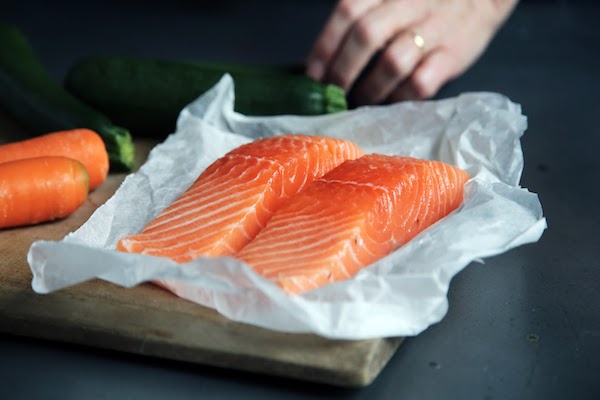 We get vitamin D primarily from the sun. Our bodies use a complex process to convert ultraviolet rays into vitamin D. We can also get small amounts of vitamin D from foods like salmon, herring, orange juice, fortified cereals and drinks, or supplements.
Vitamin D has a number of proven health benefits:
Boosts immune system and ability to fight infections

Improves life expectancy

Maintains bone health

Prevents high blood pressure

May decrease risk of certain cancers, like colon cancer

Reduces muscle and joint pain

Promotes muscle strength

Lowers risk of heart disease and improves cardiovascular function

Protects brain function and memory; may fight Alzheimer's
Vitamin D has also been linked to prostate health and male fertility. High levels of vitamin D maintain strong sperm count with quality semen.
Additionally, vitamin D has been considered a possible treatment for ED because of its positive effects on blood flow (vitamin D may work to send more blood to the penis to help it get an erection).
So how is vitamin D related to BPH?
Does vitamin D treat BPH?
Vitamin D is not a proven treatment for BPH…yet.
A study in the Canadian Journal of Urology discovered that, "the impact of vitamin D on prostate volume and BPH has shown promising results, thus proposing further studies on vitamin D and BPH be conducted."
Although conclusive results are still needed, vitamin D shows some significant benefits that can reduce symptoms and potential causes of BPH
Inflammation
Chronic inflammation is a significant factor of benign prostatic hyperplasia. BPH is, simply put, an inflammation of a specific grouping of cells, which then causes an overall inflammation of the prostate.
One study with the International Journal of Andrology found that vitamin D receptors play a crucial role in inflammation. They concluded that strengthening these receptors—through the supplementation or consumption of vitamin D—can help minimize inflammation, including BPH-related enlargement.
Another study in Italy found that the synthetic vitamin D2 was able to stop inflammation and growth of BPH cells.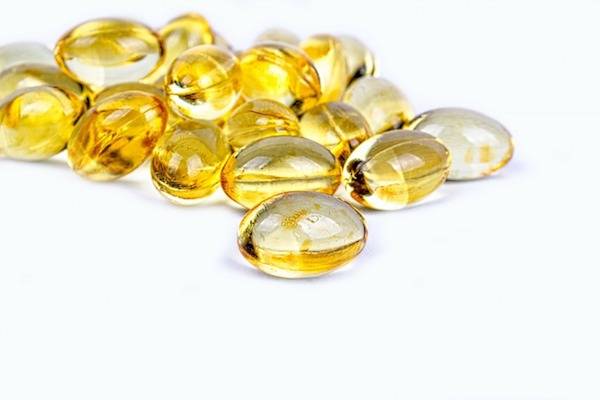 Basically, vitamin D can help promote a normal prostate size and reduce prostate swelling like BPH and prostatitis. Vitamin D has proven properties that inhibit cellular proliferation, which is the process of cells increasingly growing or dividing. The ability to reduce inflammation and cell proliferation may also be the reason that vitamin D could minimize the effects of Alzheimer's disease.
Testosterone
Estradiol, or male estrogen, also plays a role in BPH. Elevated estrogen prohibits testosterone production.
Low testosterone levels can result in reduced libido, mood changes, increased risk of heart disease, lowered energy, erectile dysfunction, and—you guessed it—an enlarged prostate.
According to the American Urological Association 2015 Annual Meeting, vitamin D may be able to increase testosterone concentrations, especially in aging men whose T levels are starting to naturally decline. Vitamin D has also regulates estrogen levels and increase sperm quality.
Healthy weight
In addition, lowered testosterone can also result in weight gain and a loss of muscle. This, in turn, elevates the level of free-floating estrogen; this creates a cycle of high estrogen, low testosterone, weight gain, and prostate concerns.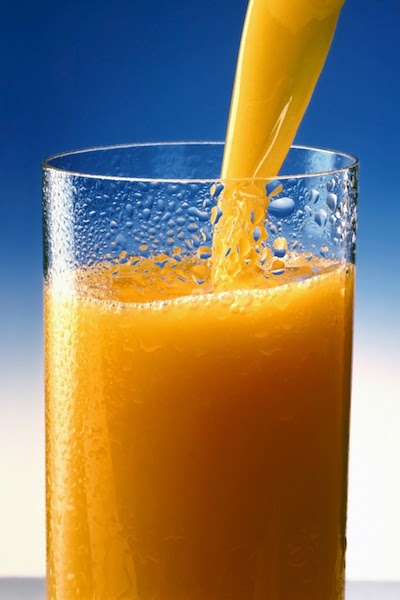 A study at the University of Milan found that vitamin D can help maintain a healthy weight. Those participants with vitamin D supplementation lost more weight and had a larger reduction in waistlines than those who did not take supplements during the same weight loss regimen.
In this way, vitamin D may also help shed weight, which can in turn boost testosterone and lower estrogen.
Simply put, vitamin D can help balance estrogen and testosterone despite outside forces like weight gain and age-related disorders. This balance may help prevent BPH, as cells growth is not encouraged by excessive free-floating estrogen.
Bottom line
An analysis of the many studies of vitamin D and prostate health can conclude that it may play a role in preventing and treating BPH. 
However, maintaining a healthy level of vitamin D is crucial to overall health and wellness, and it has demonstrated some positive effects on prostate health, male fertility, or testosterone levels.
If you're dealing with BPH, talk to your doctor about incorporating a vitamin D supplement into your routine. And don't forget to catch some vitamin D sun rays (with proper SPF protection, of course).
To achieve the ultimate prostate health and achieve your maximum potential sign up for The Male 90X Consult. This genetic-based report and private consultation will get you on track for a total body transformation so you can start living the life you've always dreamed of.