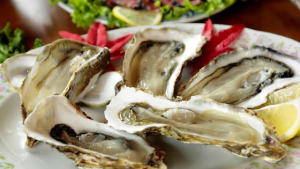 Did you know that there is 5mg of zinc expended with each ejaculation?
Did you also know that the highest concentration of zinc is found in your prostate cells?
That's because zinc plays a critical role in sexual health. It's a building block for sperm quality, prostate health, and testosterone levels.
Zinc is one of the most vital nutrients for libido, fertility, and sexual prowess.
It is also important for overall wellness, impacting immunity, protein synthesis, and cellular function.
In this article, we'll take a deep dive into the importance of zinc for overall health and sexual wellbeing.
What is zinc?
Zinc is an essential mineral that plays an important role in your health. Your body needs it just as much as Mother earth needs it.
In fact, your body can't function properly without zinc because it is found in every cell in your body. It's also found in your major organs, fluids, and tissues. It's found in especially high concentrations in semen and within the prostate gland.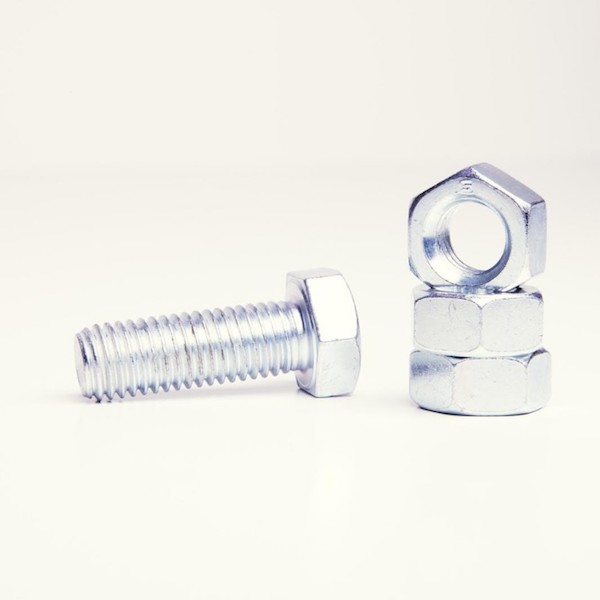 What are the benefits of zinc?
Zinc is a key component in over 300 enzymes and it facilitates natural enzyme activity, including the production of protein. "Protein" is what your body is made of. Your skin, hair, and nails are all made of protein. Zinc is a vital and necessary component of the protein synthesis process, which makes it essential for healing wounds because your body needs zinc to produce the skin (protein) that will cover the wound.
Zinc also plays an important role in the cell. Since Zinc is an antioxidant, it helps protect your cells from oxidative stress. These harmful free radicals, aka "oxidative stress," can cause disease, aging, and cancer. This antioxidant property also makes zinc a great boost for immune health.
Zinc is also highly linked to sexual health, including testosterone levels, prostate vigor, sperm motility and count, and fertility. We'll dive into this more below.
Zinc is even necessary for adequate smell and taste reception! That's right. You need zinc if you want to taste a lemon or stop to smell a rose.
Unfortunately, your body can't make zinc on its own as it can with other vitamins, so you need to intake zinc through food and supplements.
What is zinc deficiency?
An estimated 17% of the global population suffers from a zinc deficiency. However, this deficiency is much more common in the developing world as it's associated with an imbalanced or poor diet. Most Americans get enough zinc in their diet to maintain at least moderate levels of zinc in their body.
However, even if you aren't fully "deficient" in zinc, low levels can cause serious health concerns, especially with regards to sexual health.
Vegetarians and vegans are most at risk for low zinc, as a majority of our daily intake of zinc comes from meat or fish.
Men over 65 can also have low zinc levels. This is because, with age, the body has more trouble absorbing nutrients. It's also possible that some men eat less meat as they age because they are trying to minimize their cholesterol or high blood pressure. A minimized diet can create nutrient deficiencies, like low zinc levels.
Certain conditions can also interfere with the absorption of zinc and other nutrients:
Chron's disease

Celiac disease

Inflammatory bowel disease

Ulcers

Liver disease

Kidney disease

Eating disorders
Certain medications, like diuretics, can impact the body's ability to properly absorb essential nutrients.
What are the symptoms of zinc deficiency?
Symptoms (and effects) of low zinc include:
Frequent illness or colds

Chronic respiratory issues or pneumonia

Skin rashes

Weight loss

Lack of appetite

Hair loss or thinning

Fatigue and loss of energy

Mental tiredness

Slow healing wounds

Acne/dermatitis/psoriasis

Sensory impairment, especially taste and smell
Most importantly, low zinc can cause low testosterone, low libido, and drastically diminished sexual health.
Why is zinc important for health?
Zinc plays a number of critical roles in the body. Below, I'll go through some of the proven ways zinc can impact your health—starting with the ones you care about the most – its impact on your sex life.
1. Balances testosterone levels
A number of studies have shown a proportional link between zinc and testosterone. More zinc = more testosterone. Low zinc = low testosterone.
A study in 1996 looked at young men with normal testosterone levels. They were put on a zinc-deficient diet for five months. Researchers found that these participants' total testosterone levels dropped by nearly 50%.
Simultaneously, they looked at a second population. Researchers gave zinc gluconate to older men with low testosterone levels. After five months of zinc supplementation, their total testosterone levels had doubled.
This proved that zinc affects the amount of testosterone in the body.

Basically, no zinc means no testosterone and high zinc means high testosterone.
Another study of elite wrestlers found that total and free testosterone was higher following zinc supplementation than without supplementation. This was true both at rest and after exercise.
This concluded that zinc supplementation has a direct effect on testosterone regardless of diet and exercise.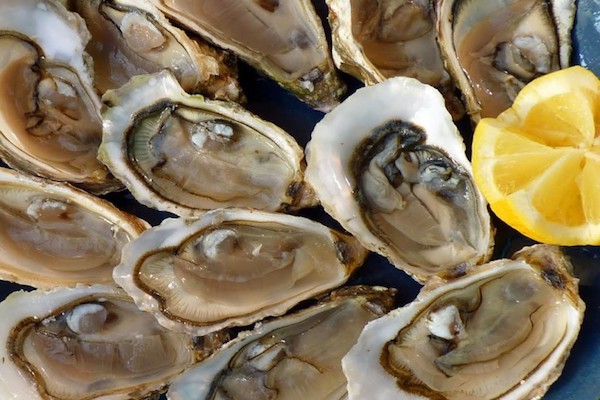 We aren't exactly sure why zinc plays a role in maintaining healthy testosterone levels. Experts believe that zinc inhibits the aromatase enzyme. This enzyme transforms testosterone into estrogen. If zinc can intercept this enzyme, it can prevent this conversion, thus preserving the body's free testosterone.
In reverse, low zinc levels may increase the rate of transformation of testosterone to estrogen, like the low levels of vitamin D does.
One study found that zinc could be a useful erectile dysfunction treatment for those with long-term kidney disease. It does this by boosting testosterone levels.
So why does the zinc-testosterone link matter?
Because testosterone is the foundation of your manliness. Low testosterone is linked to low libido, fatigue, low muscle mass, brain fog, and even erectile dysfunction.
If you want high sexual function and overall health, you need strong testosterone levels and avoiding low testosterone levels may be as simple as ensuring you have adequate zinc intake.
2. Promotes a healthy prostate
Normal prostate tissue has 10x more zinc than other tissue cells in the body. Research has shown that zinc is found in healthful prostatic fluid and semen.
However, studies have also shown that cancerous or diseased prostate tissue has significantly less zinc than healthy organ tissue.
There is a direct relationship here. A healthy prostate has high levels of zinc. An unhealthy prostate has low zinc.
Additionally, research has shown that zinc isn't just a result of a healthy prostate—it's a critical component that keeps the prostate healthy. For example, studies show that high levels of zinc can reduce the risk of BPH (an enlarged prostate) and prostatitis. This is likely due to zinc's anti-inflammatory properties.
Zinc abundance may also help fight the risk of prostate cancer. One study found that taking 15mg of zinc showed a 66% reduction in the risk of developing advanced prostate cancer. Another study found that a higher intake of zinc was linked to a 36% reduced risk of dying from prostate cancer.
It's not proven that zinc deficiency causes prostate cancer or that zinc intake conclusively prevents it… but there is definitely a correlation.

Read: Can You Prevent Prostate Cancer Through Diet?
3. Boosts sperm count, quality, and motility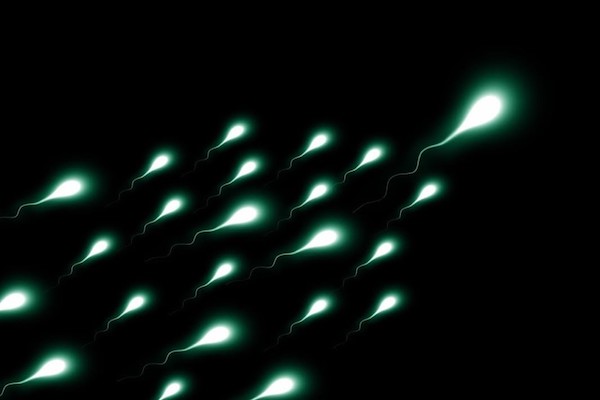 If you are looking to be a father, you need healthy sperm. This means you need a high sperm count with strong motility.
Zinc plays a direct role in the health and quality of your sperm (and thus your fertility). Your testes need enough zinc in order to produce sperm. Zinc deficiency is linked to decreased sperm motility. Generally, men with lower levels of zinc have lower sperm counts and an increased rate of abnormal sperm morphology.
But high levels of zinc are linked to strengthened sperm and fertility. One study found that 66mg of zinc was actually able to increase sperm counts in sub-fertile men. (Don't try this at home, though. Over 40mg of zinc daily can be toxic if not monitored by a physician.)
Another study found that a combined supplement of zinc, folic acid, and golden root improved ejaculatory control of men with previous premature ejaculation concerns.
4. Improves endurance and energy
Zinc facilitates the conversion of energy. Your body uses zinc to turn food into usable energy. If you don't have enough zinc, your body starts to lose energy. This leads to low endurance, reduced muscle strength, and even minimized organ function.
Studies have shown that zinc supplementation may be able to increase endurance and performance.
This energy boost keeps you motivated throughout the day… and throughout the night when it's time to get sexy. Who doesn't want greater endurance in the bedroom?
5. Enhances immunity
Zinc is a strong antioxidant that can help neutralize free radicals to keep your immune system strong and thriving. It also increases the production of white blood cells that fight infection.
Zinc creates more white blood cells and more aggressive white blood cells. This means your cells can release a greater number of antibodies to fight off illness faster and more forcefully.
Because of this, zinc is often used as an infection fighter—especially for the common cold.
The Cleveland Clinic published a report in 1996 that made a huge splash in the medical world. They found that zinc reduced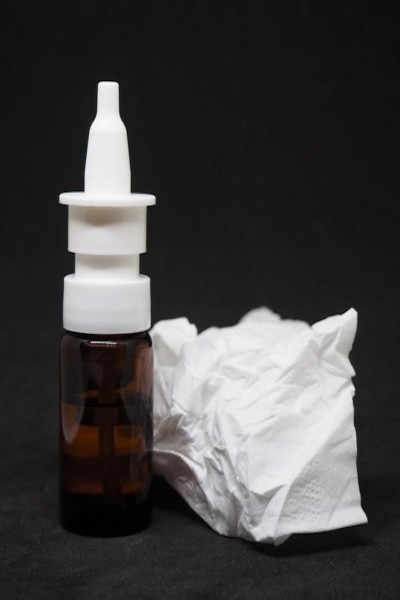 the severity and duration of a cold by nearly 58%. (However, some have speculated this was slightly exaggerated to sell a new product.)
Still, literature has come to conclude that zinc can help attack cold viruses and boost the immune system.
You'll even find zinc lozenges and nose sprays for over-the-counter cold and flu relief.
An enhanced immune system is especially important as we age and as our bodies naturally start to slow down. Thus, zinc could be a potential solution to slow this decline and maintain one's immunity against disease and infection.
6. Thickens hair
As discussed earlier, zinc plays an important role in protein synthesis. Your hair is made of keratin, which is a type of protein. Zinc is a building block of hair.
Low levels of zinc can cause weak, brittle hair. This can often result in thinning hair or balding.
However, high levels of zinc lead to thick, luscious locks that won't stop growing.
Thus, zinc may help slow down and even reverse the process of growing bald. There are even some topical products that have zinc as an active ingredient to help hair regrow!
7. Heals cells
Your body is subjected to free radicals on a daily basis. From pollution to fatty foods, your cells are constantly bombarded with oxidative damage (which is what causes disease and illness).
Even exercising causes damage. You stress out your body, breaking down your muscles on a cellular level. During the recovery period, your cells have to rebuild.
Your cells use zinc to synthesize the protein needed to rebuild your muscles. With available zinc, your body can make more protein, which makes your muscles grow back bigger and stronger.
So zinc plays a dynamic role. It helps prevent oxidative damage that hurts cells and it helps cells to rebuild after receiving damage.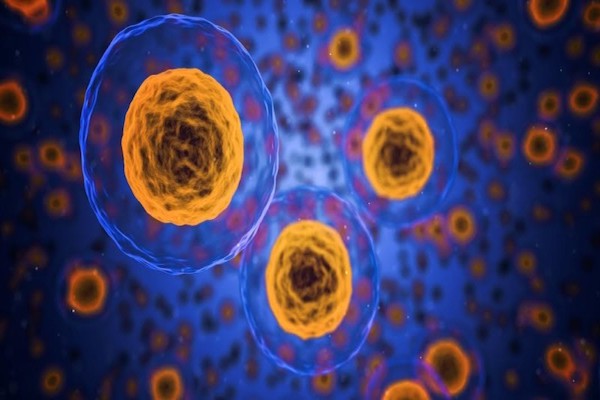 (It's important to note that working out causes heavy sweating and low-calorie intake, both of which can cause insufficient zinc levels. Thus, it's especially important to intake more zinc on heavy workout days, like HIIT lifting.)
8. Improves brain health
There are high concentrations of zinc found in the hippocampus, which is the part of the brain responsible for memory and learning.
A study at MIT and Duke University found that zinc doesn't just hang out in the hippocampus; it plays a role in long-term memory and learning. You need sufficient levels of zinc to keep your brain cells working properly.
Another study found that zinc may help protect the brain from viruses and toxins. Healthy zinc levels may actually help defend against brain diseases like schizophrenia, seizures, and even addiction.
9. Improves heart health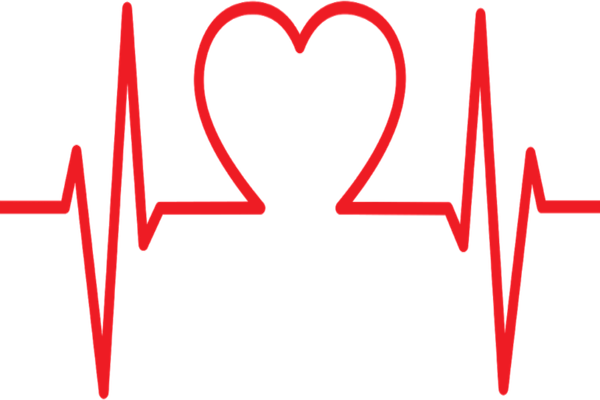 Like your muscles and brain, zinc plays a role in cellular restoration and healing the heart. This can help prevent heart concerns and maintain heart health after any damage has occurred (like after a heart attack).
Because zinc is an anti-inflammatory antioxidant, it helps minimize plaque buildup and cardiovascular disease. One study gave 40 healthy older adults 45mg of zinc gluconate daily for six months. They found that it had a positive impact on minimizing factors of atherosclerosis (cardiovascular disease). A second study found that zinc helped protect the myocardium (heart muscle) from damage.
Zinc protects your cells from damage, which in turn can protect your heart from damage.
10. Improves liver and gut health
The antioxidant powers of zinc may help detox the liver and rebalance the gut.
Research has shown that zinc boosts metallothionein (MT), which is a detoxifying compound. Low MT levels make the liver sensitive to potential damage, especially alcohol damage. High MT levels help stabilize the gastrointestinal tract to minimize inflammation.
Thus, zinc supplementation may help boost detoxifying effects, stabilize the GI tract, and reduce inflammation, which in turn, boosts immunity by clearing the major organs of extra "gunk!"
Learn about the dangers of chronic inflammation in the gut here.
11. Fights adult acne
If you're suffering from adult acne, it's likely that your hormones are unbalanced.
Zinc can help overcome unsightly (and annoying) acne in three ways.
Zinc helps rebalance your hormones by boosting testosterone levels.

It's an anti-inflammatory agent, which means it can be applied as an ointment to help blemishes heal faster.

Zinc is involved in protein synthesis, which helps wounds (like acne) heal faster to be replaced with new, healthy skin.
How can I get the zinc I need?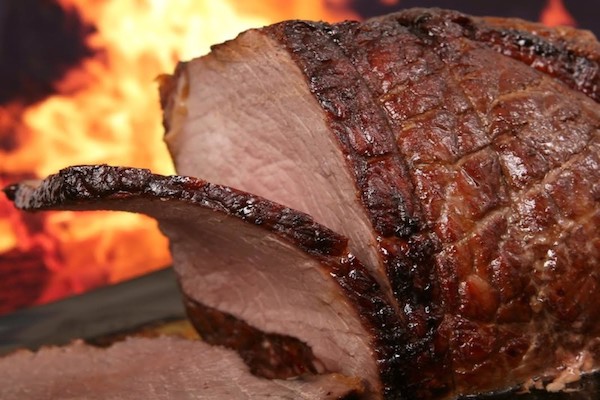 The daily recommended intake of zinc is 11mg. Most people consume 13mg of zinc daily.
If you're eating a balanced diet, you're probably getting the zinc you need.
You'll find zinc in:
Lean red meat

Dark meat chicken

Liver

Seafood

Milk

Yogurt

Cheese

Nuts

Seeds

Spinach

Mushrooms

Whole grains
Oysters have the highest levels of zinc. There is about 74mg of zinc in a 3-oz serving of oysters. This high level of zinc is what makes oysters such an aphrodisiac. The zinc helps your testosterone levels skyrocket, which makes your libido off the charts!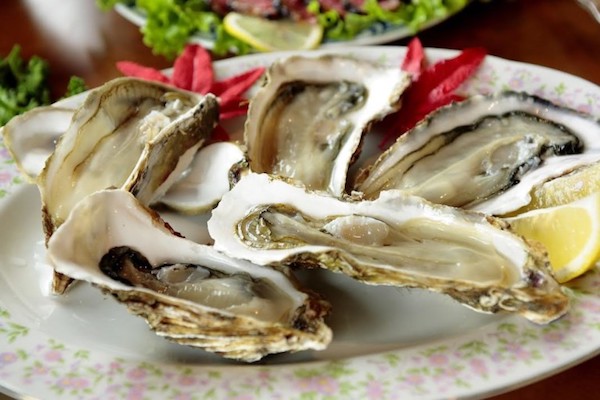 Protein diets also have zinc. Beef, pork, lamb, and chicken will give you the most zinc for the smallest amount. Four ounces of lean beef will give you 5-6mg of zinc, which is half the daily recommendation.
Don't overeat your meat, though. A high-protein diet can be just as damaging as a low-protein one; Everything in moderation!
Yes, you can have a small cut of steak to boost your zinc when you go out with your friends. Just be mindful of how much meat versus veggies, carbs, and fat that you're consuming to avoid damaging your system.

Did you know that what you eat can even impact your genes?
If you're not getting the zinc you need from your diet, there are zinc supplemental options as well. Most multivitamins will include small doses of zinc in them. Other zinc options include zinc+:
Gluconate

Sulfate

Acetate

Orotate (most accessible for the body)
You should not get more than 40mg of zinc daily. This can put you in toxic levels that may damage your health. High levels of supplemented zinc can also cause a harmful copper deficiency. If taking zinc vitamins, you might want to add copper to your supplemental regimen as well.
If you're using zinc as a means of therapy, work with your doctor to create a plan that will boost your health without harmful side effects.
Should I supplement zinc for sexual health?
Zinc is not a proven treatment for sexual health concerns. However, it's worth discussing zinc supplementation with your doctor.
Zinc therapy is different than other treatments because it helps raise your testosterone levels naturally. You're not using synthetic hormones, like with testosterone replacement therapy. Your body uses zinc to prevent the conversion of testosterone to estrogen. This helps preserve testosterone, thus boosting free-floating and overall T levels.
Zinc supplementation also has a number of other benefits inside and outside the bedroom.
Work with your doctor to make sure you have sufficient zinc levels for optimal health.
Want to start improving your sexual and overall wellness in a few short weeks? Sign up for our newsletter and schedule a consult.