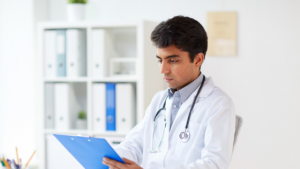 PSA, or prostate-specific antigen, is often thought of as an immediate signal of prostate cancer—but is it really? Doctors have discovered that a high PSA level does not necessarily correlate to prostate cancer. There could be other health and lifestyle factors impacting your PSA test results.
What do PSA levels mean and what could cause an elevated level that isn't prostate cancer?
What is PSA?
Prostate-specific antigen (PSA) is a protein produced by the prostate cells. The PSA test is used as a simple blood test to screen for prostate cancer. It's also used to monitor men who have previously undergone prostate cancer treatment to reevaluate where they stand.
At your yearly checkup after age 50, your doctor will likely run a PSA test in your blood panel. PSA is generally reported as nanograms of PSA per milliliter of blood (ng/mL). Often, a PSA test will be performed in conjunction with a digital rectal exam (DRE) to test for potential prostate cancer.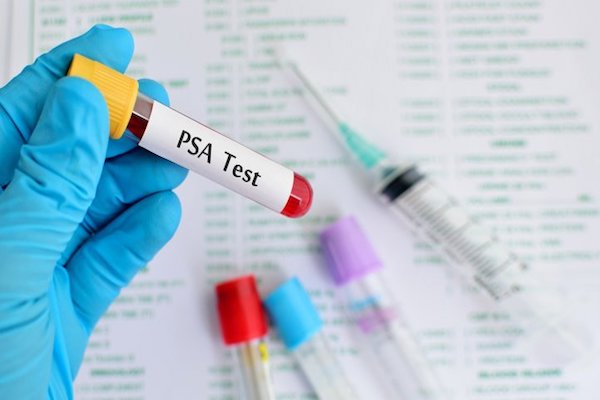 There seems to be a link between PSA level and incidence and aggressiveness of prostate cancer. However, there are still small amounts of PSA found in the blood of healthy men, and doctors don't yet have evidence of what a "normal" PSA looks like.
If you have "high" PSA levels, your doctor may want to do a biopsy to check for cancer. However, elevated or rising PSA doesn't necessarily mean prostate cancer—as we'll explore further below.

Read: Does My Husband Have Prostate Cancer?
What is considered a "high" PSA level?
The average PSA level that is a "cause of possible concern" is above 3 ng/mL. Some studies have shown that biopsy-detected prostate cancer is "not rare" in men with PSA levels over 4.0 ng/mL. For younger men, PSA levels should be much lower.
However, an elevated PSA doesn't automatically mean you have prostate cancer. In fact, 13% of men over 55 have a PSA level of greater than 4 ng/mL without necessarily having prostate cancer.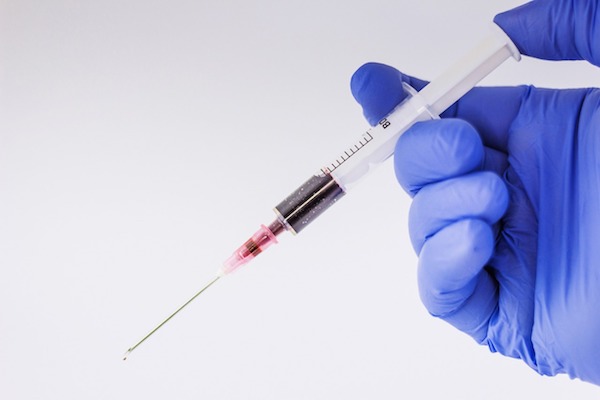 One study wanted to better understand what a "normal" PSA looks like. Researchers followed 4,383 healthy men for 28 years. They found the 10-year absolute risk for developing prostate cancer was 11-22% for men with PSA of 4.01-10.0 ng/mL and 37-79% for those with PSA of greater than 10.0 ng/mL.
In this case, 10.0 ng/mL seems to be the significant point at which PSA could prove a higher incidence of prostate cancer.

This study insinuated that PSA level is directly correlated to prostate cancer risk, especially at a higher PSA.

But does this always hold true?
This link between PSA and prostate cancer is good to keep in mind as you follow your health. Knowing that there's a correlation between PSA and prostate cancer risk, aggression, and mortality rates can help you catch possible cancer while it's small and less aggressive.
More importantly than even the PSA level is the PSA velocity. Your PSA levels shouldn't rise more than 0.5 year to year. If so, this could indicate a change in the prostate—like prostate cancer.
Does PSA cause prostate cancer?
PSA doesn't cause prostate cancer. PSA is simply a protein made in the prostate.
However, PSA could be a result of prostate cancer. Cancer might cause the prostate to create this protein at a higher rate, leading to higher PSA levels.
But cancer is not the only thing that causes the prostate to make this protein, thus raising PSA levels. Also, cancer doesn't necessarily boost PSA levels.
This means that PSA and prostate cancer are not causal. Although prostate cancer and PSA are linked, there could be other factors going on that we don't yet understand.
It's important to note the difference between correlation and causality here because an elevated PSA does not always mean prostate cancer and prostate cancer will not always result in increased prostate levels.
Your PSA test can result in a false positive or a false negative.
A "high" PSA test is a good cancer warning sign, but it is not a death sentence.

So what other factors can cause an elevated PSA and what can you do about it?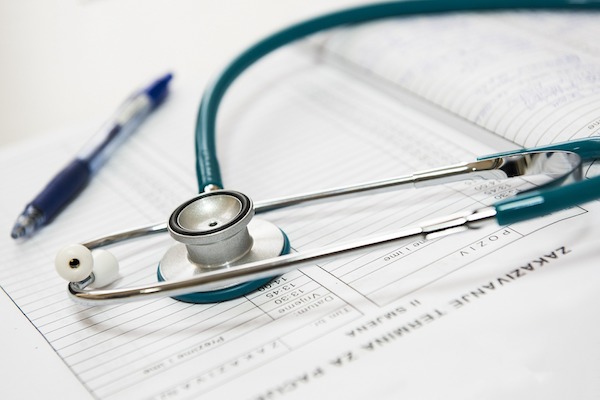 What are the reasons for an elevated PSA?
There are only three reasons for an elevated PSA: BPH, prostate infection, or cancer.

Benign prostatic hyperplasia (BPH) is one of the most common causes of an elevated PSA level. BPH is an enlarged prostate, and it's a common concern for older men. This prostate enlargement causes the prostate to make more protein cells and raise PSA levels. There is no proven link between BPH and prostate cancer.
Learn more about BPH here.

Prostatitis, an infection in the prostate, can cause the prostate to create more PSA to help fight off the bad bacteria. Prostate infection also often leads to prostatitis, which is an inflammation of the prostate gland (similar to BPH).
Prostatitis is a common problem, especially for men under age 50. It is generally from an infection or bacteria that irritate the prostate. Symptoms include pain with urination, fever, pressure in rectum, difficulties ejaculating, and change in sexual function. Thankfully, prostatitis is usually treated with a round of antibiotics.

Read: Prostate Health Foods For Men – Add These 3 To Your Diet
And then there's prostate cancer.
There may be other "influencers," like trauma or medications, but these don't typically raise the PSA enough to influence testing.

How do you know if it's BPH, prostate infection, or cancer?
First, your doctor will try to figure out if you have BPH or a prostate infection. You can diagnose these much easier than prostate cancer. For example, you can usually tell from blood or a urine sample if there's an infection in the system.
However, it's not always easy to diagnose BPH. You could show up clean as a whistle with no sign of infection, and your doctor may not be able to determine if it's BPH or cancer.
That's when additional testing may be necessary.
Thankfully, "additional testing" isn't as scary as it used to be. Learn more about our updated prostate cancer screening methods here.
Do I need a PSA test?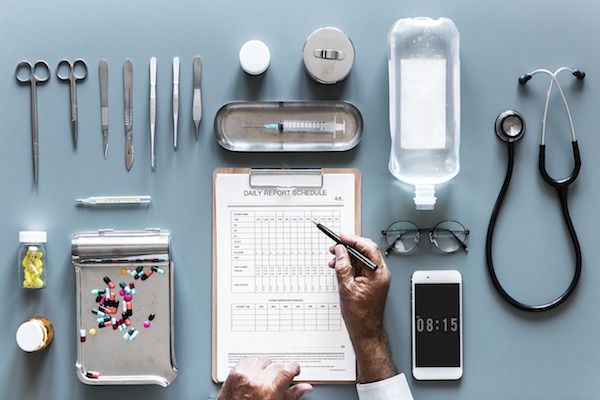 The PSA test won't tell you why your levels are increased. Thus, a lot of men get unnecessarily worried or stressed after a "high" PSA result. A high PSA often calls for a biopsy, which can have unpleasant side effects.
To avoid this, the United States Preventative Services Task Force (USPSTF) used to recommend against testing for PSA in healthy men. ("Healthy" men are those with no known risks, symptoms, or family history of prostate cancer.)  
However, the USPSTF made a few changes to this position in 2017. The new USPSTF screening draft encourages doctors to discuss the benefits and harms of the PSA test to allow men to determine whether or not they would like to include it in their workup.
If you are above 50, I recommend a PSA test on a yearly basis. I discuss with my patients how an elevated PSA does not necessarily mean cancer and there is no need to worry. Nevertheless, it can be a useful means of potential detection in the early stages of prostate cancer.
As Benjamin Franklin said, "an ounce of prevention is worth a pound of cure."
Testing your PSA levels is an ounce of prevention that can help stop prostate cancer in its tracks.
If you have an elevated PSA level, follow-up with a doctor but do not assume you have cancer.
When do I need a PSA test?
I recommend a PSA test for all men over age 50 at your yearly checkup. It's a simple, minimally invasive blood test just like your other screenings.  
You should also get your PSA levels tested if you show any symptoms of prostate cancer:
However, it's important to note that a lot of the symptoms of prostate cancer are also symptoms of BPH, urinary tract infection, or prostatitis.
If you're showing the above symptoms, it's time to see a doctor—but it's not time to stress.

Did you know you can reduce your risk of prostate cancer with lifestyle changes and diet?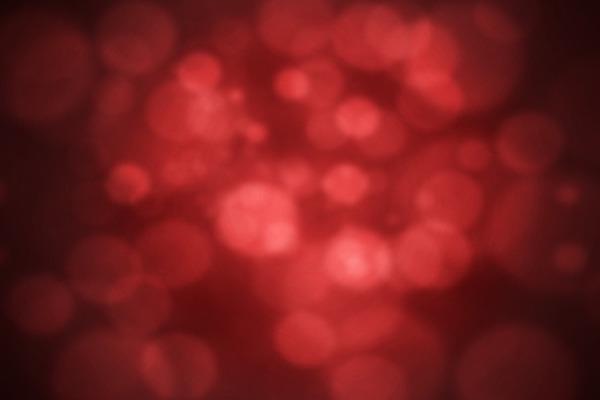 Bottom line
The PSA test is not 100% accurate in its ability to predict risk or aggression of prostate cancer. It can be a sign of infection or BPH, and it's no use worrying about—yet.
Nevertheless, a PSA test is a harmless way to get an idea of where your sexual health stands. Don't be afraid of a PSA test…and don't be afraid of the results.
If you want support with a recent PSA result, check out our Male 90X program to learn how to handle stress and change your lifestyle for ultimate health and wellness!
It's time to take control of your physical and mental wellbeing. Don't wait to live— GET MALE 90X today!
Want more tips to optimize your health and testosterone?
Listen to the latest podcasts. Click HERE
Tracy Gapin, MD, FACS – Board Certified Urologist in Sarasota, Men's Health Optimization Expert and Medical Director of Sarasota Apeiron Center for Human Potential. Founder of www.SmartMensHealth.com