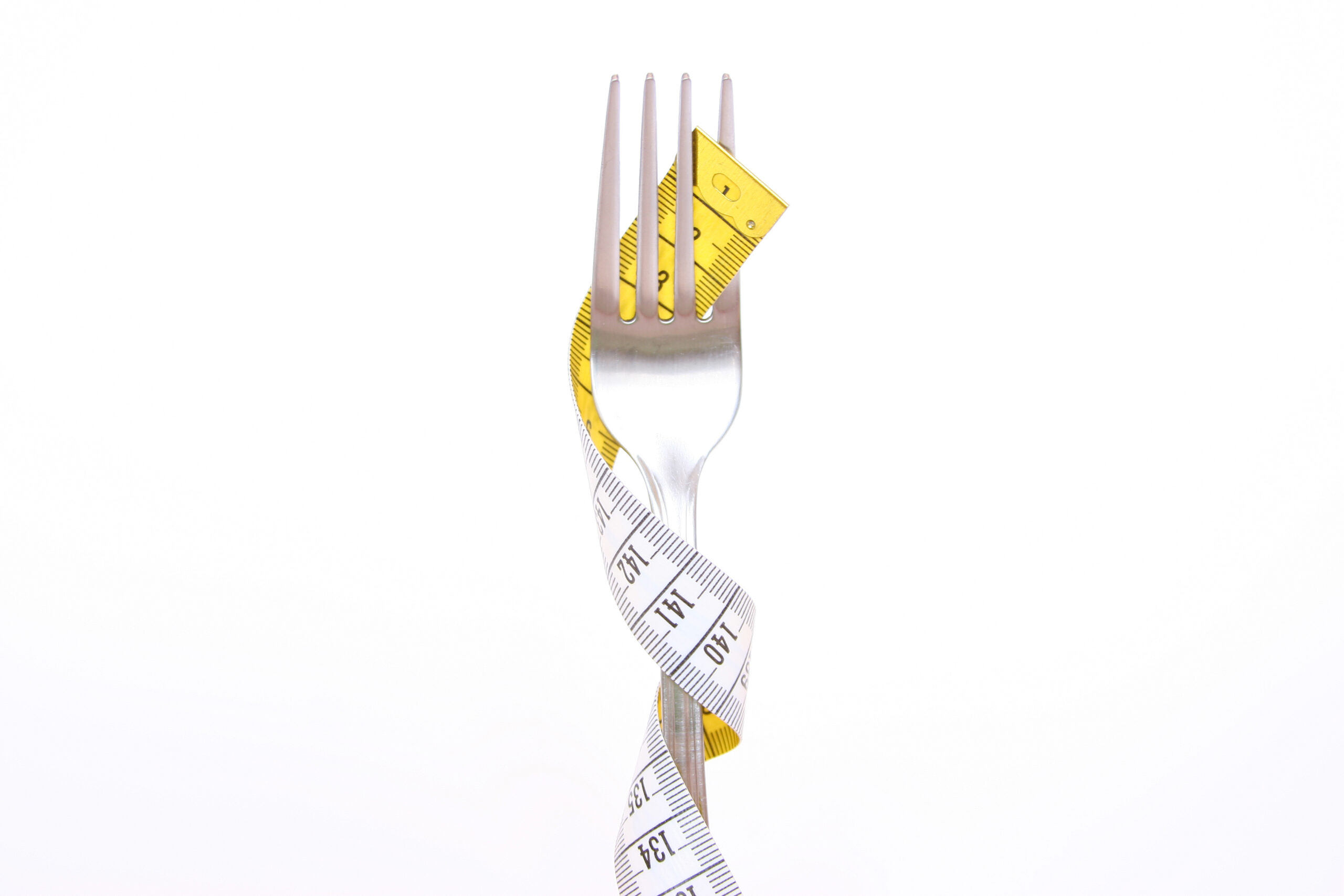 Weight loss is one of the most common health concerns among my clients.
Men struggle with weight loss even though they do all the right things: they go to the gym regularly, they eat a clean diet, they take what they think are the right supplements… but something just isn't right. 
Losing weight seems like it should be easy if you've straightened out your diet and exercise… So, why is it so hard to lose that stubborn fat?
First off, the body is complex.There are a ton of factors beyond diet and exercise that matter for losing weight. Of course, sleep is really important, your hormones and testosterone matter, and stress plays a huge factor. Your microbiome and gut health almost certainly play a role, too. 
And, of course, your genes matter. Not just your actual genetic makeup, but also epigenetics—which genes are turned on or off at a given time. 
In order to understand weight loss, and men's health in general, we have to think about the body as a sophisticated system. If you want to lose weight, get more energy, and feel younger, there's a constellation of factors that matter.
And here's a big one that people often miss: inflammation. 
In this article, I want to explain the connection between your body's inflammatory response and the difficulty you may have shedding those extra pounds. And then I'll tell you how you can address your inflammation with targeted peptides to help you finally lose weight. 
What is inflammation?
Inflammation is your body's general immune response. There are two main types that we're concerned with:
Acute inflammation is a localized response.

It's what you get when you sprain your ankle and it swells up, gets red, and gets warm. Or when you get an infected cut. Acute inflammation is your body sending in the "good guys" to repair tissue or get rid of toxins. 
Chronic inflammation is a longer term, generalized response.

It happens when your body's own white blood cells stick around longer than they need to and start attacking your own body. It's a deep-rooted, systemic problem. 
Chronic inflammation can have serious health consequences, including increased risk of cardiovascular diseases, cancer, Alzheimer's, prostate disorders, and more.
But in addition to all those severe health issues, inflammation can also just affect how we feel day to day. It could be what's sapping your energy and making you feel lethargic.
And, most central to this article, chronic inflammation can make it hard for you to lose weight. 
What are the signs and symptoms of chronic inflammation?
How do you know if you have chronic inflammation? It can be difficult to know, but some of the symptoms include:
Being overweight or obese

Heartburn, nausea, gas, and other gut problems

Fatigue and chronic feelings of being tired

Difficulty sleeping

Prostate problems

Stress

Mental fog or emotional instability

High cholesterol or blood pressure

Pains or weakness in the muscles that don't have a clear cause
Chronic inflammation often simply looks like a general feeling of being unwell without a clear cause. 
What causes inflammation?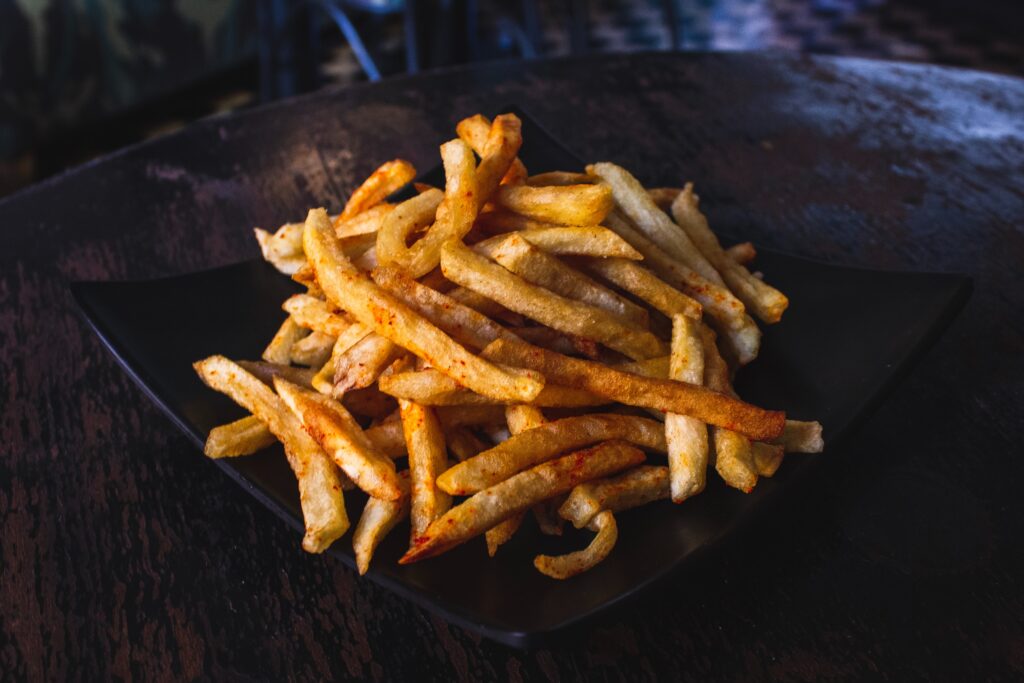 Chronic inflammation is caused by the regular suspects that are related to poor health: a poor diet that's high in sugars, saturated fats, and trans fats; obesity; stress; and smoking. It can also be caused by periodontal disease, an imbalance of hormones, and inadequate sleep.
How does inflammation contribute to weight gain?
Inflammation and weight gain go together.
First, the research suggests that fatty tissue can trigger inflammation. One study found that adipose tissue actually stimulates your body to release inflammatory mediators like interleukin 6 and tumor necrosis factor α. Other research has suggested that overeating can lead to inflammation. So being overweight can contribute to inflammation.
But it works the other way, too: inflammation can cause you to gain weight—and keep it. One way inflammation does that is by changing how we absorb and use the food we eat. Inflammation can actually affect our gut health: it can influence the bacteria that make up our microbiome and even affect how nutrients and energy are extracted from the food we eat.
For another thing, inflammation may cause us to feel more hungry and to choose to eat foods that are worse for us. And to make matters worse, it also may be one cause of insulin resistance, which makes it more difficult to turn blood glucose into energy.
So being overweight can contribute to chronic inflammation. And inflammation contributes to weight gain. It can turn into a vicious cycle.
The good news is that you can reverse it: losing weight helps reduce inflammation… and reducing inflammation will help you lose weight.
How to reduce inflammation




Adopting a generally healthy lifestyle can help reduce inflammation. That means eating a balanced, nutrient-rich diet; avoiding processed foods, sugary, and fried foods; exercising enough; managing your stress; sleeping enough; and quitting smoking. Those are the basics.

But even after doing all those things, you may find that you need a bit of a boost to lower your inflammation.

That's where the strategic use of peptide therapies comes in.

Peptides can help disrupt chronic inflammation and help you lose weight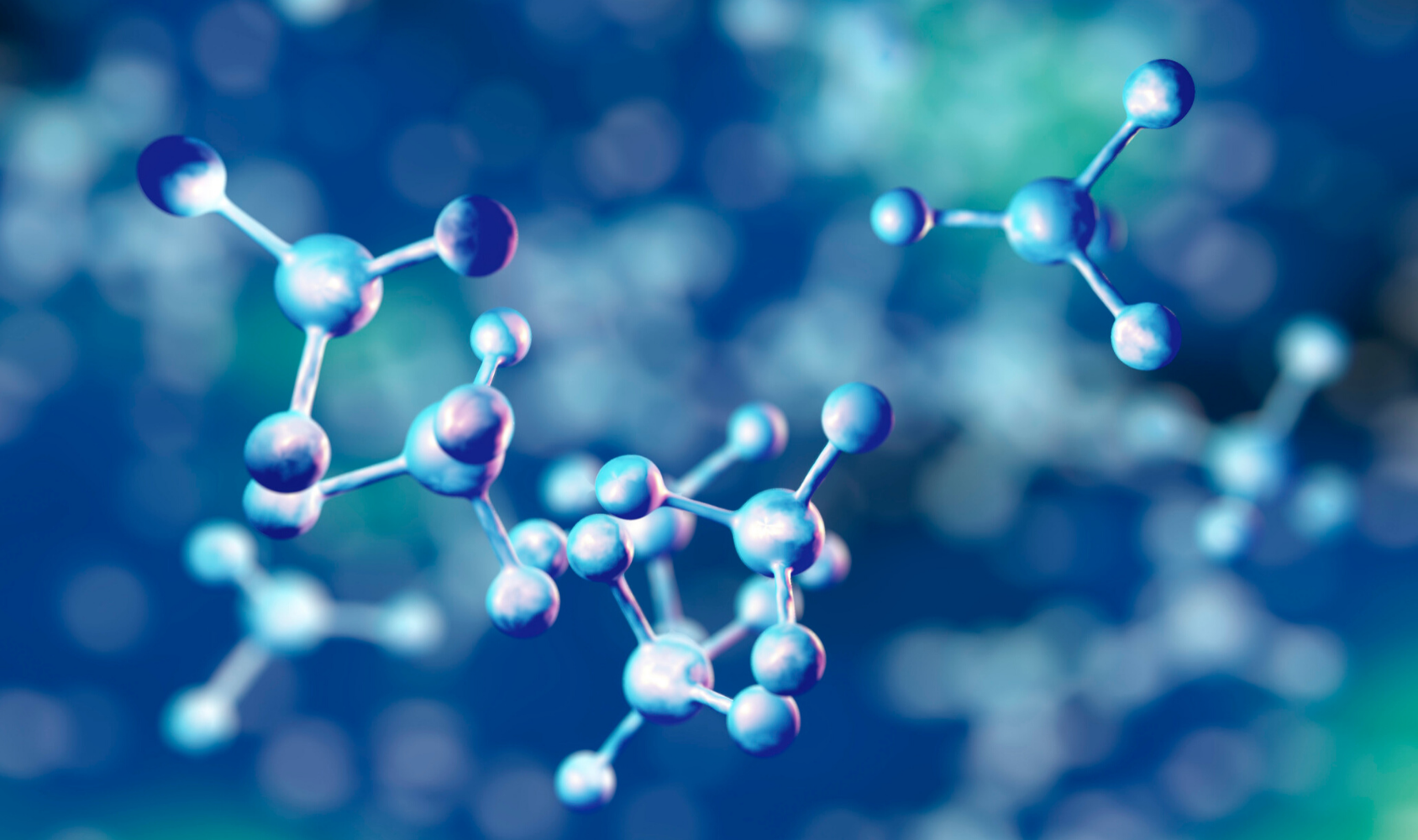 The scientific and medical community is only really just becoming aware of how important peptides can be in helping people age well.
Peptides are small chains of amino acids—like proteins, but shorter. 
What do peptides do? Well, there are now thousands of different peptides known to scientists, and there's a huge variety in the effect that they have. But they often work as chemical signals, helping our body to regulate itself. 
For instance, some boost your immune system; others, like BPC-157, help your body repair tissues; others, like tesamorelin, stimulate growth hormone and help you put on muscle; and yet others, like amlexanox, can reduce inflammation and help burn fat. 
If peptides are made naturally, how does peptide therapy help?
Our body naturally makes peptides, but production of these essential chemical regulators tend to decrease with age. That's one of the reasons that our body stops functioning properly as we get older.
Peptide therapies and supplements help restore key peptides back to the level you had in your early 20s. And they can bring back the benefits of a younger body: faster healing, faster metabolism, and improved weight loss, among others. 
Amlexanox and weight loss
Amlexanox is one peptide that plays a role in reducing inflammation. That's why it's one of the best peptides for weight loss and fat loss. 
Amlexanox has a powerful anti-inflammatory effect. Traditionally, it's actually been used to treat stomach ulcers because it reduces healing time and pain. It works in several ways, including by inhibiting the release of histamine and leukotrienes.
But it also has been found to promote weight loss. 
Some research has found that Amlexanox inhibits the TBK1 enzyme, which may enhance the body's ability to burn fat. It also seems to inhibit IKK-ε, which is an inflammatory mediator. By inhibiting it, Amlexanox improves the metabolism of glucose and improves energy. 
Finally—and this brings us back to epigenetics—Amlexanox seems to "turn off" the expression of "fat genes". 
While the research on Amlexanox is still in its infancy, the existing literature does suggest that Amlexanox can have some powerful effects: fighting weight loss and reducing inflammation so you feel your best.
Amlexanox plus TTA give fat a one-two punch
When Amlexanox is used to combat weight gain, it's usually combined with Tetradecylthioacetic Acid, or TTA. 
TTA is a fatty acid that's given as a nutritional supplement. When you hear "fatty acid", you might think that's a bad thing. But don't worry—it doesn't get used by the body for fuel. Instead, it actually helps regulate how the body stores fat.
TTA helps decrease hunger and upregulate metabolism of fat. That means it helps you burn through fat quicker. 
Together, Amlexanox and TTA are an effective fat-fighting duo. 
The men's health takeaway: Target inflammation to lose weight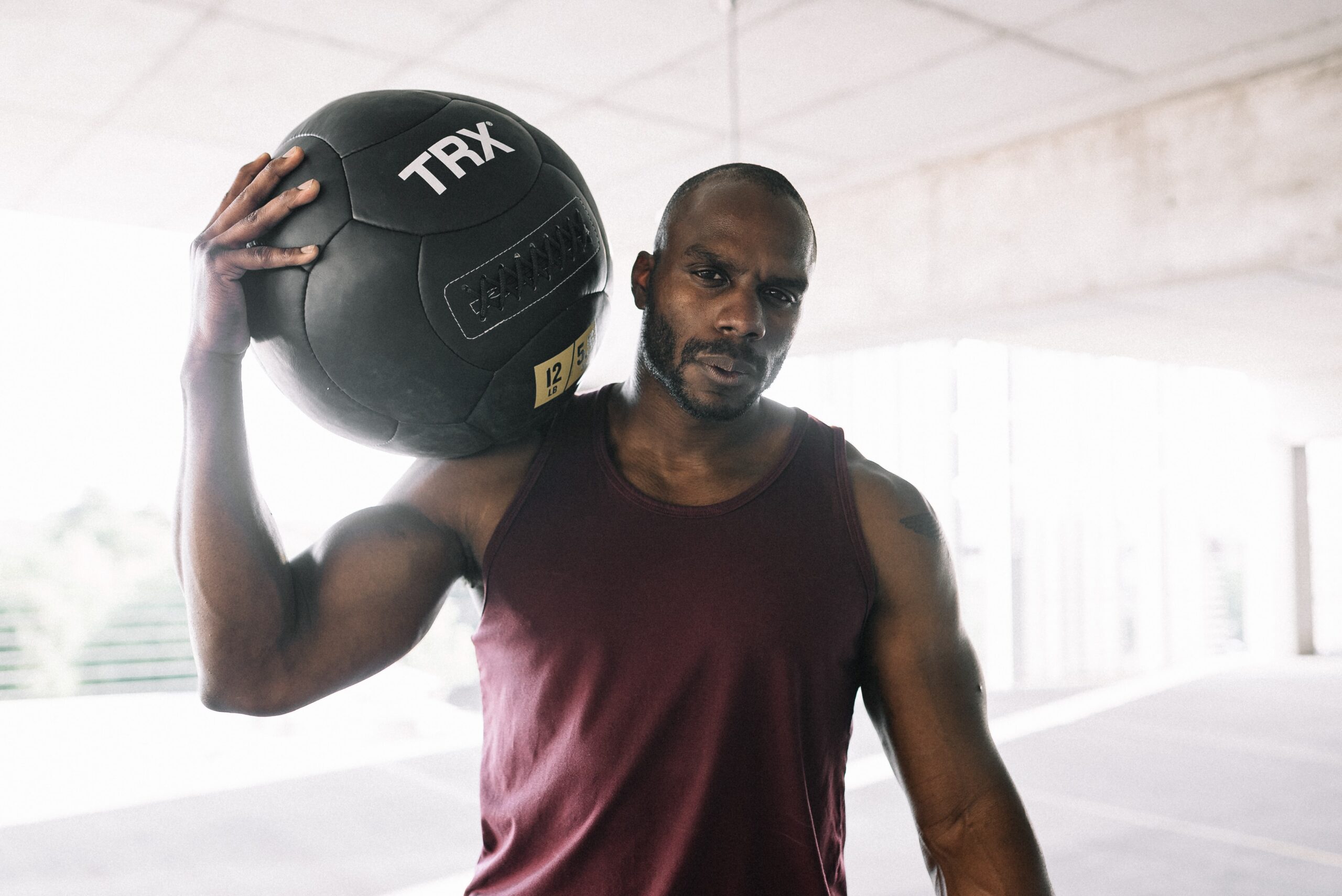 The body works together in one big system. That's why it's not enough for many people to use a simple equation like, "calories in, calories out". If it were, weight-loss diets would work and it would be easier to slim down.
To really lose weight and feel healthy, you need a systems approach.
It turns out that a very significant contributor to gaining weight from fat is inflammation. That means that if you're trying to lose weight, you want to do what you can to minimize inflammation. Some things you can do yourself, like eating well and getting enough sleep. 
But you might also want to power-up your own efforts with a tailor-made plan from an expert in peptide therapies. A personalized medicine plan that includes the strategic use of peptides like Amlexanox may be exactly what you need to get your body working at its best.  
Schedule a consultation to learn how peptides can help you lose weight.
Ready to take the next steps?
**************************
In Male 2.0™, Dr. Tracy Gapin has turned everything we once thought we knew about men's health and performance upside down. The old model of how to be "a man" is broken. A man who works himself to death.  Unfortunately, a man who tries to NOT get sick but isn't really healthy either.  And a man who takes a pill for every ill but is never really cured. That was Male 1.0. Now, imagine being THE MAN ─ owning your performance in the bedroom, the weight room, and the boardroom. Living a fully optimized life. Becoming limitless. This is Male 2.0!

Tracy Gapin, MD, FACS  is a board-certified Urologist,  world renowned Men's Health & Performance Expert, Author, and Professional Speaker. Using state-of-the-art biometric monitoring, nutrition and lifestyle intervention, Dr. Gapin coaches Fortune 500 executives and evolutionary leaders of business, sports medicine, and high performance. He specializes in cutting-edge precision medicine with an emphasis on epigenetics, providing men with a personalized path to optimizing health & performance. www.GapinInstitute.com
Want more tips to optimize your health?  Listen to the latest podcasts. Click HERE