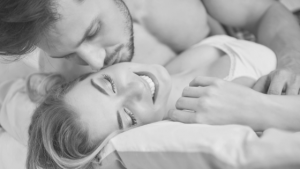 Wouldn't it be nice if it were fun to naturally increase your libido? Guess what? It can be!
Having a low sex drive and libido can be incredibly frustrating. No matter how much you want to have sex, your body still doesn't want to have sex. A low libido can make you feel tired, anxious, stressed, and even emasculated. You need sex for a happy and healthy life.
But you don't have to deal with a low libido. There are a number of ways to naturally increase your libido that will have you as horny as a teenager once again! (Well, maybe not that much.)
In this article, I'm focusing specifically on the easiest and most fun lifestyle changes that will help increase your libido. The conventional method of testosterone replacement therapy can work… but it's not the ideal first solution for most men. There are other ways to start regaining your sexual vigor without costly, time-consuming, cumbersome therapies.
But first—what's libido?
Libido 101
"Libido" is a fancy (medical) word for sex drive. Your libido is simply your desire to have sex. If your libido is high, you're incredibly interested in sex. If it's low, sex isn't a priority or it may seem like a nuisance. Libido generally relates to a consistent pattern of sexual desire. Not wanting to have sex for one week does not mean you necessarily have a low libido; not wanting sex for two months may signal a concern.
If you've never suffered from low libido, you might be thinking, "There are people who don't want to have sex?" But anyone who has experienced low libido will tell you just how frustrating and challenging it is. Men with low libido still usually want to have sex in theory, but their body doesn't have the energy or physical desire for the act.
Despite the fact that libido is linked with the mental idea of "desire," libido is actually not solely psychological. It's also highly physiological, biological, emotional, and even social. And it's important to note—for yourself and your partner—that libido often isn't even linked to sexual arousal. You can be highly aroused by your partner and still not have the physical desire to have sex. This is because libido can be caused by stress, illness, anxiety, relationship concerns, low testosterone, and other unrelated concerns.

Low libido and ED
Before we discuss the causes of low libido, let's get one thing straight: low libido is not the same as impotence or ED. You can have low sexual desire and still be able to get an erection, and you can have high libido and not be able to get an erection. Although research has shown there is a correlation between low testosterone and erectile dysfunction, the two do not seem to be causal. You can have one without the other.
This is important to keep in mind when treating your concerns. If you have low libido, erectile dysfunction medications like Viagra won't help raise your libido. They won't make you want to have sex more, and they won't influence your testosterone levels. Even worse, these ED meds can actually have unpleasant side effects that might harm your sexual and psychological health, which can potentially reduce your libido further.
The reverse is also true. If you have erectile dysfunction, boosting your libido won't necessarily solve those concerns. You could do all of the fun activities on this list, but you still won't be able to attain an erection with ED. In that case, you'll want to look for natural ways to address your ED.
Causes of low libido
Where does low libido come from? You should understand the basic causes to help treat your low libido appropriately.
1. Low testosterone
If your testosterone levels are below 350 ng/dL, you are likely feeling the symptoms of "low testosterone." Testosterone is the key hormonal driver of libido. Testosterone is that "manly" hormone that makes you want to work out, have sex, eat hamburgers, and watch football. Well, that's not true, but testosterone is the number one driver of sexual interest. In fact, even women need an appropriate amount of manly testosterone in order to be turned on for sex. That's actually one of the reasons men and women kiss—the male's saliva actually transfers testosterone to the female to get her ready for sex!
If your testosterone is low, you won't feel that natural hormonal horniness. Instead, you'll feel lethargic, anxious, depressed, and stressed. You may notice weight gain, brain fog, and a loss of interest in activities you used to enjoy. Low testosterone can influence your entire wellbeing—including your sexual prowess. Learn more about how to naturally increase your testosterone here
2. Psychological concerns
Anxiety and depression are key contributors to low libido. Depression causes you to lose interest in all of your normal activities, including the sex you once enjoyed. Moreover, medications for anxiety and depression often have side effects that can lower testosterone and libido levels.
Stress is also a key contributor in sexual desire. Stress creates cortisol, which kills testosterone levels. Cortisol both blocks the production of testosterone and binds to free-floating T, creating significantly reduced testosterone levels. This increase in cortisol and decrease in testosterone has been shown to directly influence sexual vigor, desire, and ability.
3. Weight 
If you're holding extra weight, you're also holding extra estrogen and cortisol. Excess estrogen stores fat and stops the production of testosterone. This leads to lowered testosterone levels, which, in turn, leads to more weight gain. This creates a vicious cycle of low T, low libido, and overweight unhappiness. If you've been racking on the pounds recently, you've likely also been met with a lowered sex drive.
4. Age
Testosterone levels naturally decrease as you age. Hormonal imbalances become more common as the number of candles on the birthday cake increases. Although low T levels are (sort of) a natural part of life, it doesn't mean it's not conquerable with the right lifestyle changes.
5.  Medications
Certain medications have side effects that can lower libido and testosterone. These include:
     

Anti-depressants (SSRIs)

     

Antipsychotics

     

Beta-blockers

     

Opioids

     

Blood pressure medications

     

Heart disease medications

     

Diabetic treatments (

insulin

)
6. Prostate cancer treatments
Prostate cancer itself often doesn't cause low libido, but its associated treatments and concerns can. Chemo and radiation for prostate cancer infiltrate the pelvis, which can often upset T levels. Surgery for prostate cancer can damage nearby nerves, which may have an influence on libido and impotence. Moreover, prostate cancer can create anxiety and depression in many patients, which can further lead to reduced sex drive and low libido.
7. Sleep problems
Studies have shown that sleep and testosterone are directly linked. One study found that sleep deficiencies influence low libido, and another found that sleep apnea may be a cause of lowered testosterone.
8. Unhealthy living
Other causes of low libido include:
     

Smoking

     

Alcohol abuse

     

Drug abuse

     

Inactivity or sedentary lifestyle
Now that you can better pinpoint where your low libido may be coming from, let's get into my 8 favorite ways to boost libido in just a few days!
Naturally increase your libido
1. Have sex.
If you have a low libido but still have some desire to have sex, this is the best solution to bringing back your sex drive. Sex works wonders to address all of the causes of low libido and work to naturally increase your libido:
     

Increases testosterone levels

     

Boosts self-confidence

     

Lowers stress

     

Burns calories (sheds pounds)

     

Helps you sleep

     

Increases endorphins and dopamine

     

Makes you feel 10 years younger
Sex is especially proven at boosting testosterone levels. A 1992 study found that both men and women had higher testosterone levels on nights of sexual activity than on nights of no sexual activity. Another study found that older men who have sex have higher testosterone and better health overall than those who don't have sex.
Try having sex first thing in the morning. Testosterone levels and male libido are usually highest just after waking up. If you're suffering from low libido, you may still be interested in having sex after waking up from a restful night's sleep. Having sex in the morning will also put you on a good path for the rest of the day. You'll have increased testosterone levels and lower stress that will boost your libido for the remainder of the day. Plus, you'll walk into work with a glowing smile plastered across your face!
P.S. Don't forget the foreplay. Foreplay before sex (or throughout the day) can help increase your (and your partner's) libido. The more you talk about and think about having sex together, the higher your testosterone levels will rise. One study found that even the anticipation of sexual activity boosts testosterone production.
2. Sleep more.
Sex makes you sleepy, and it's okay to revel in that rest! You need to sleep in order for your body to balance your hormones and produce testosterone. During sleep, your body also replenishes its energy, which contributes to a strong and lively libido.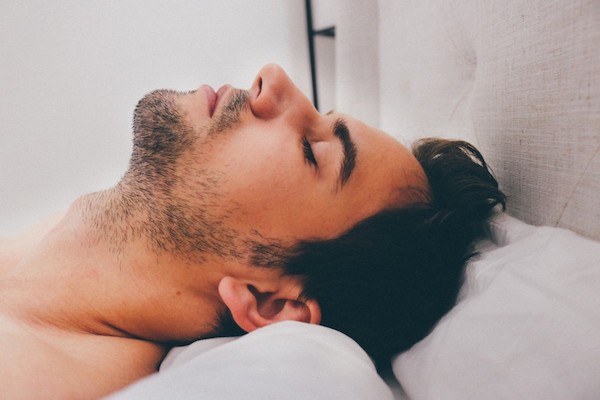 Studies have found that sleep deficiencies lead to low testosterone and diminished sex drive. Another study found that men who slept for at least 8 hours had T levels around 500-800 ng/dL, while those who slept only 4 had 200-300 ng/dL of testosterone. There is a direct correlation between hours slept and testosterone levels (and raising those testosterone levels works to naturally increase your libido).
So sleep more. How should you increase your sleep quantity and quality?
     

Sleep in a cool, dark room.

     

Turn off your phone and electronics 1 hour prior to sleep.

     

Exercise and have sex. (Physical activity improves sleep quality.)

     

Supplement with melatonin, the "sleep hormone."

     

Take power naps to increase your energy levels throughout the day.
3. Do something exciting with your partner.
Get your heart rate up with your partner outside of the bedroom as well. Studies show that people tend to feel more romantic and sexual after doing adrenaline-pumping experiences together. This is often deemed "misattribution of arousal," but I like to call it "sexy fear."
Basically, people tend to misplace the physiological response to fear as physiological sexual arousal. The two are very similar: shortness of breath, boost in blood pressure, inexplicable energy, high levels of adrenaline, etc.
This has been proven in a number of studies, like the suspension bridge study by Dutton and Aron. This study found that men who walked across a suspension bridge and were met with an attractive female researcher on the other side were more likely to call the woman after the study than those men who did not walk across the suspension bridge. Basically, the male participants attributed their fear from the suspension bridge as sexual arousal for the female on the safe side of the bridge.

Another study by Schachter and Singer found that if a person was physiologically aroused with epinephrine, they attributed that arousal to a recent memory. This demonstrates that people tend to misattribute their physiological feelings. That's why so many heroes seem to fall in love at the end of an action-packed film, even though they know nothing about each other (well, and also because it's Hollywood).
What does this mean for you? It simply means that if you and your partner do something exciting and heart-racing, it can help you two connect with a new form of arousal.
Get sweaty together outside of the bedroom to get your adrenaline and energy flowing—and you'll start to redirect that energy back into the bedroom. You don't have to jump out of a plane to see the same effects. Go for a walk, go to the gym, dance together, have a pillow fight, or watch a scary movie. If you're short of breath and a little sweaty, you're producing adrenaline that can raise your libido in tandem.
4. Do yoga.
Not sure what you should do together? Take a yoga class! Ancient tantric teachings used yoga as a way to heal sexual dysfunction and raise sexual energy. Yoga is a proven way to boost libido in a variety of ways. Firstly, yoga helps relieve stress. This lowers your cortisol levels—and we know that cortisol kills testosterone. This means that a stress-free yogi can have more free-floating testosterone and higher energy levels.
Yoga also helps increase self-esteem. It helps you overcome psychological and mental roadblocks that could be contributing to your low testosterone and libido. Plus, yoga can help burn calories and shed extra weight!
Yoga also increases flexibility and boosts circulation to the pelvis. Basically, yoga "enlivens" your pelvic area. It helps to align your pelvis and head along your spine, so your brain is better connected with your sexual organs. This helps wake up your penis and testes to produce more testosterone and have better blood flow. Some studies even suggest that yoga can treat premature ejaculation.
Oh, and by the way, yoga also helps enhance the female libido. Some women have even reported "orgasmic experiences" during yoga. So do yoga with your significant other as well! You'll satisfy the #3 "do something exciting together" prescription while also boosting your sexual prowess.
5. Rub on some essential oils.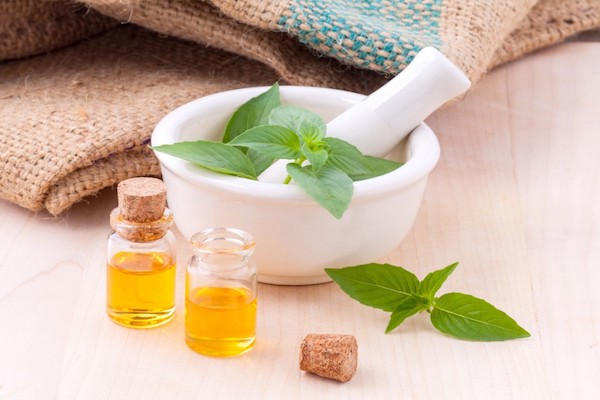 Massage each other with some libido-boosting essential oils. Sandalwood is often used in perfumes and colognes because it's a natural aphrodisiac, known for attracting the sexual interest of anyone who smells it. It's also used to balance and regulate hormone production. Cinnamon oil is another libido booster(use caution with this one – its a hot oil, so remember to dilute and don't put it in sensitive areas), and it has also been considered a natural remedy for impotence because of its ability to open up the nitric oxide pathway that increases blood flow to the genitals. Other libido-happy essential oils include rose, jasmine, and ylang ylang.
Put a few drops of your favorite essential oil into your deodorant or lotion to improve your hormones and increase your libido throughout the day. You can also dilute these essences in your favorite massage oil for an added boost of sexiness. Even taking a whiff of the essential oil from the bottle can get you going!
6. Eat natural aphrodisiacs.
Diet plays an important role in your hormone levels; what you put in is what you get out. Aphrodisiacs are foods that boost sexual desire and horniness. These include figs, bananas, avocados, and oysters. You'll also want to consume more vitamin C like oranges, red peppers, and guava; these help boost circulation and increase energy levels.
My favorite aphrodisiac is dark chocolate. There's a good reason that chocolate is often considered a symbol of desire. Dark chocolate releases phenylethylamine and serotonin, which lift mood, regulate blood sugar, and boost libido. Plus, some studies show that even thinking dark chocolate is sexy can help increase sexual desire!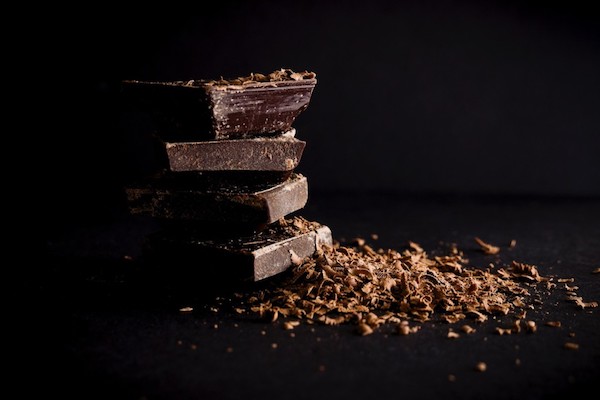 You should also try adding nutmeg and clove to your foods and drinks. (I love nutmeg in my coffee or tea.) Both have been proven to enhance sexual behavior and arousal in male animals. Just a bit of warming spices and you could be on your way to the bedroom!
And don't forget to drink water. Dehydration can cause fatigue and lower energy, which dulls your sexual desire instantly. If your body isn't getting the water it needs, it will start to shut off extraneous processes to focus on those organ functions that are most vital. The more water you drink, the better your sexual function.
7. Take supplements.
Taking supplements may not seem like a "fun" libido booster—but it's an easy way to start having more fun in the bedroom ASAP. With just a few choice supplements, you can get your libido up and running in no time.
Ginkgo biloba helps improve blood flow to the genitals and can actually help overcome different sorts of sexual dysfunctions. In fact, ginkgo biloba has been shown to treat sexual dysfunction and low libido as caused by antidepressants especially. So, if your low libido or ED is a result of antidepressant medication side effects, a supplementation of ginkgo biloba may be able to get you back on the right track without changing your prescription lineup. Be sure to discuss with your doctor before beginning any new supplement treatment, though.
Furthermore, tribulus is a supplement used in traditional Chinese medicine as an aphrodisiac, and maca root has been shown to increase sexual desire in both the short-term and the long-term.
Talk to your doctor about adding a supplemental plan to your libido-boosting regimen!
Send each other pictures.
Hey, they don't have to be dirty pictures! A study by Helen Fisher found that when a person looks at a photo of their loved one for 30 seconds or longer, their brain begins to produce dopamine. That dopamine then boosts libido. That's right, staring at a picture of your significant other can get you going—even if it's a picture of them in a parka!
Take more time to look at your partner (both in person and in pictures) and you'll be able to re-ignite new, fiery passion for one another.
Bottom Line
Low libido is a biological, psychological, and social concern. It's not easily treated, even with conventional testosterone replacement therapies. But you can boost your libido and your energy with a few fun and easy lifestyle changes. By taking the time to focus on your health and your relationship with your partner, you can start living the life you want. You can go back to that "can't take our hands off of each other" feeling from the start of the relationship. Your libido just needs a little push.
If you want to get your health and your libido back in shape, there's no better time to start than NOW! Sign up for our G1 Performance Health program to get a comprehensive plan for bettering your sexual and overall wellbeing for a total body transformation.
If you've read this article, you want to increase your libido. Now is the time. Sign up for G1 Performance Health!