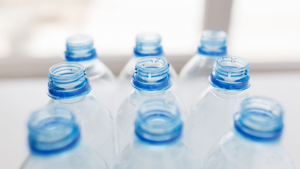 BPA, a chemical rampant in everyday American life, is directly linked to short-term and long-term sexual dysfunction.
But what is BPA and how is it linked to sexual disorders?
And what can you do about it?
What is sexual dysfunction?
Before we get into BPA, let's first discuss the definition of sexual dysfunction.
"Sexual dysfunction" is an overarching term that encompasses a number of sexual problems that deviate from an individual's personal norm. This means that a man's sexual behaviors have changed in some way.
These dysfunctions can include:
Erectile dysfunction

: inability to get or sustain an erection long enough to have satisfactory sex

Low libido: minimized interest in sex, often caused by

low testosterone

Premature ejaculation: reaching orgasm too quickly for satisfaction

Delayed or inhibited ejaculation: reaching orgasm too slowly or not at all
The causes of sexual dysfunction are varied. Causes include:  low testosterone levels, prescription drugs, blood vessel or nerve disorders, depression, stress or anxiety, relationship concerns, performance anxiety, smoking, alcohol or drug abuse, and even a lack of sleep.
The cause of sexual dysfunction that we're talking about today is chemicals in the environment—like BPA.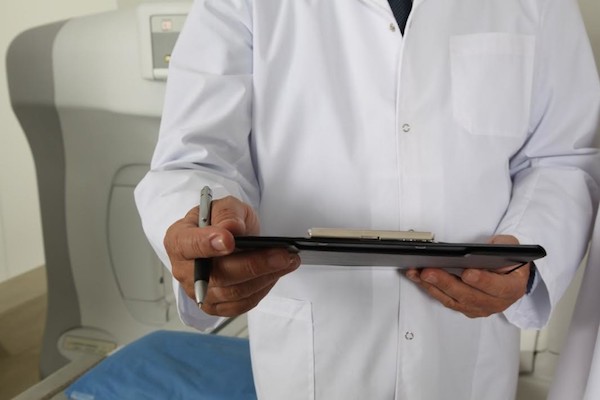 Chemicals impact your body's natural and healthy functioning. In many cases, chemicals can mimic certain hormones, which disrupts the endocrine system.
These chemicals can also damage the cells in your body. This damage can create sexual problems as a result of decreased blood flow or blocked nerve impulses. Cellular damage is also a leading cause of disease, cancer, and aging.
What is BPA?
The chemical we're going to focus on is BPA, aka bisphenol A. BPA is a chemical that mimics estrogen in the body. It's a major component in hard plastics, like polycarbonate plastics and epoxy resins.
You'll find BPA in a number of plastics and canned food linings. This includes baby bottles and reusable plastic storage containers.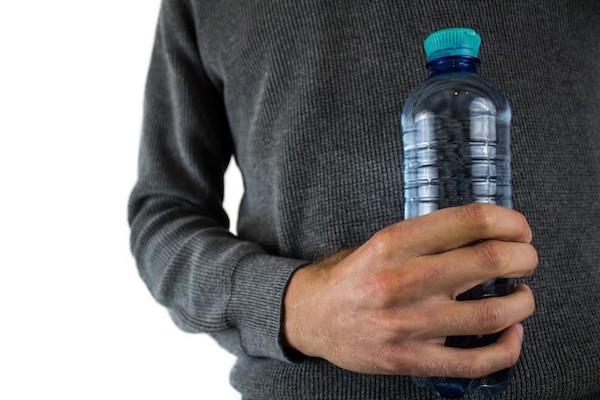 I'm focusing this discussion on BPA because it's proven to damage sexual function…
But it's also one of the most common chemicals in our society.
In fact, an EWG survey found that the four leading producers of liquid infant formula line their cans with BPA. They also found that 20 out of 28 brands of canned foods and drinks use BPA in their products.
BPA is so common that it's been detected in 93% of the American population (through a urine test). Nearly all of Americans test positive for low-level BPA contamination.
Most Americans consume BPA through their food and drink. The chemicals are released from the plastics and cans by penetrating the food or drink, which humans then consume.  
Thus, people have started looking to the Food and Drug Administration to regulate the chemical.
But the FDA has still maintained that BPA is safe at certain levels—despite nearly 100 academic studies saying otherwise. This initial research has shown a variety of negative effects of BPA, including infertility, weight gain, behavioral changes, early-onset puberty, diabetes, and even cancer.
That's right—they found a link between BPA and cancer.
However, the FDA stated that those studies, which were performed on animals, did not translate to a human population.
So one set of researchers set out to prove the results in humans.
What links BPA and sexual dysfunction?
The study followed 634 male workers across four factories in China. Researchers compared one group exposed to BPA in the air and one that had no exposure. The study persisted for five years.
Researchers found three shocking discoveries:
Men exposed to BPA were 4x as likely to suffer from erectile dysfunction. They also had reduced sexual desire and diminished sexual satisfaction.

Men exposed to BPA were 7x as likely to have difficulty with ejaculation, even if they didn't have ED.

The above two effects happened after just months on the job, not years.
How does BPA affect sexual dysfunction?
Researchers were not 100% sure that BPA was the cause of the sexual dysfunction. However, the way BPA interacts with the body can give us some ideas about the link between the two.
BPA is a synthetic form of estrogen. This means that it mimics estrogen in the body. When you consume BPA, your body's estrogen receptors start ringing off the hook, so the body thinks it has more estrogen than it actually does.
When there's an excess of estrogen, the body stops producing testosterone. This creates a dangerous imbalance of hormones.
Estrogen and testosterone are both necessary for proper functioning. You need an appropriate balance of E and T. But "balance" depends on your gender. For women, that balance means more estrogen, and for men, that balance means more testosterone.
In women, estrogen dominance can cause serious health problems, like endometriosis, polycystic ovary syndrome (PCOS), and breast cancer.
In men, estrogen dominance can kill your interest in sex and overall motivation and drive. High E levels lead to low testosterone, low libido, erectile dysfunction, behavioral changes, anxiety, stress, weight gain, muscle loss, and a number of other side effects. It can even give you man-boobs.
Men need strong levels of testosterone in order to have all of those "manly" features, like lean muscle and hair growth. Testosterone is also necessary for a strong sex drive and fertility.
BPA functions like estrogen. When you consume BPA, you're basically ingesting more estrogen, which suppresses the production of testosterone. This throws off the hormonal balance in the body and inhibits testosterone.
This can throw your body into a state of estrogen dominance, which leads to a number of sexual dysfunctions, including low testosterone, erectile dysfunction, low sperm motility, low sperm count, delayed ejaculation, and more. It can even lead to psychological concerns like stress, depression, and performance anxiety.
Is there a safe level of BPA?
Still, some experts are concerned that this human study doesn't paint the whole picture of BPA and sexual dysfunction.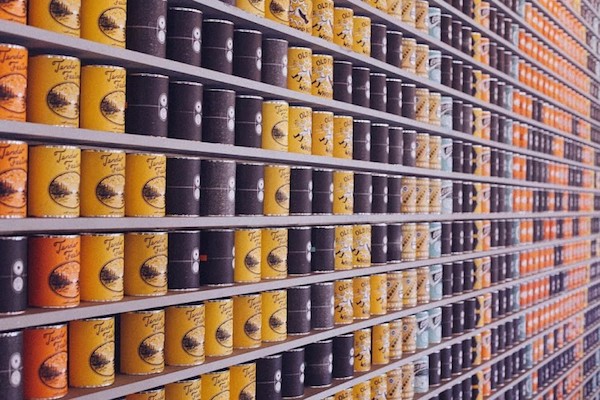 It's important to note that researchers of the study were able to prove a correlational relationship—but not a causal one. 
Moreover, the study only looked at high levels of exposure in a factory setting. There could be a difference between intense periods of high exposure and continuous, low-level exposure, which is what the average American experiences.
Thus, some people still argue that low levels of BPA are not dangerous. Some of these people are unfortunately part of the FDA.
Nevertheless, groups are still fighting the use of BPA in our foods and drinks. The American Medical Association Board of Delegates, which is a highly credible group of academics, wrote:
"Even infinitesimally low levels of exposure—indeed, any level of exposure at all—[to BPA] may cause endocrine or reproductive abnormalities, particularly if exposure occurs during a critical developmental window. Surprisingly, low doses may even exert more potent effects than higher doses."

My thoughts?
If we see such a heavy effect in high doses, there are likely effects in small doses as well.
Putting any sort of artificial chemical in your body is not ideal. Chemicals disrupt the endocrine system and damage cells, which can have long-term effects.
Anything that pretends to be a hormone and interrupts your natural hormone balance is a no-no for me. In these cases, chemical-induced low testosterone and erectile dysfunction can be avoided.
What about phthalates?
I'm glad you asked.
BPA is often used in hard plastics, but phthalates are a type of chemical used to soften plastics. You'll often find these in toys, shower curtains, wallpaper, and personal care products. They're also found in detergents and some food packaging.
Studies have shown similar concerns with phthalates as BPA. One study found that multiple types of phthalates were associated with reduced testosterone in both females and males. This was especially true for women ages 40-60 (menopausal age) and boys 6-12 years old (puberty age). There were significant reductions in T within adult men ages 40-60 as well.
This indicates that phthalates and BPA may have a more intense effect during critical hormonal periods, like puberty and menopause. It can also worsen with age, as testosterone levels naturally start to decline.
Not only do phthalates impact testosterone, but they alter fertility as well. Another study found phthalates in much higher concentrations in infertile men than fertile men. They concluded that exposure to phthalates may concern testicular and Leydig cell function, which is the basis of healthy fertility and virility.
What can you do about these chemicals?
Unfortunately, BPA doesn't seem to be going anywhere any time soon. While we wait for more studies (and the FDA), it's time to take control of your own health.
You may not be able to completely get rid of BPA by yourself—but minimizing your exposure is a start.
1. Choose organic, whole foods.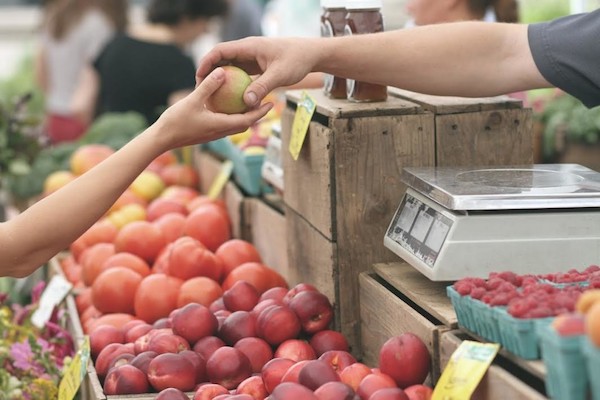 The best way to avoid BPA is to reduce your consumption of foods in cans or plastics. If 20 out of 28 major canning companies use BPA, any consumption of canned foods is likely exposing you to this chemical.
Plus, canned foods are usually incredibly high in sodium. Sodium also packs on the pounds, lowers your testosterone, and kills your sex drive.
It's best to avoid canned foods altogether if possible. Instead, opt for organic, whole foods. This reduces your exposure to environmental contaminants in general, from BPA to pesticides to GMOs.
2. Look for "BPA-free" labels.
Not all canned foods and plastics use BPA. There are a number of companies moving away from BPA to protect their customers (and to market to a health-conscious consumer).
You can look for "BPA-free" labels on your cans and plastics. They will usually display their health certifications as well.
However, it's important to note that the FDA doesn't regulate BPA, which means it doesn't regulate the labeling of BPA-free. Not all labeled items will be 100% free of BPA.
3. Store your food in glass or ceramic.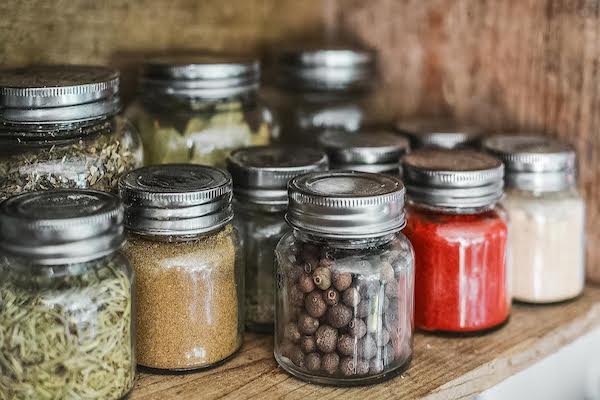 Don't store your foods in plastic containers. A number of plastic containers also have BPA. If you store your food in plastic, the BPA can seep out of the lining and into the food that you'll consume. This is especially important to note for your kids' lunch boxes.
Using glass and ceramic can help you avoid BPA. These are an environmentally friendly and health-conscious way to minimize exposure to contaminants—and reduce your waste and environmental impact!
4. Don't heat plastic.
Never put plastic containers in the microwave. Don't cook with plastic. Don't even leave plastic out in the sun for too long.
Heating up plastic actually releases chemicals inside, including BPA and phthalates. The chemicals in the plastic then transfer to the food inside. 
5. Avoid bottled water.
Bottled water is often subjected to unstable environmental conditions. It can be stored in hot warehouses, which causes a release of chemicals into the water.
Water is the most essential aspect of health. You want your water to be pure and clear for optimal health. You don't want to fill up on BPA in your hydration.
6. Detox.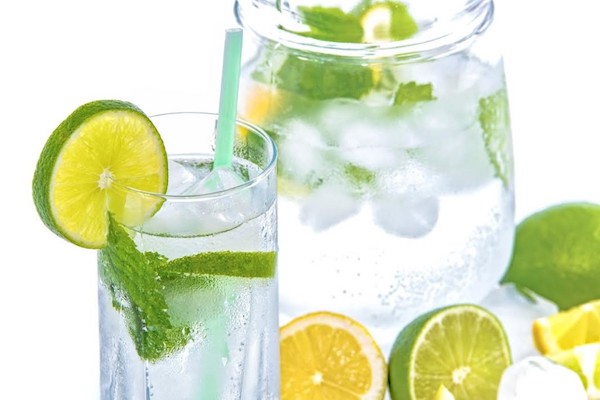 Going through a detox helps your body get rid of any chemicals, pollutants, or gunk that may be hanging around. Frequent detoxes can help keep your organs and cells clean, clear, and functioning at their peak.
There are a number of different detox plans out there. Try a variety to see which works best for your body. You'll know which one's best based on how you feel.
I usually recommend a detox that includes a period of intermittent fasting in association with raw, organic foods. I also recommend you drink your body weight (in ounces) in water to help flush out those toxins. For example, if you weigh 180 pounds, you want 90 ounces of water.
7. Probiotics.
Now that you've detoxed, it's time to fill your body with goodness. Probiotics are natural "good bacteria" that help fight off foreign bodies, including chemicals and disease.
Learn more about the amazing benefits of probiotics here.
Conclusion
Be aware of what you're putting in your body and how it's impacting your hormone levels.
BPA is directly linked to male sexual problems. Despite efforts to get it removed from our cans and plastics, BPA is still very much a part of our daily lives in America.
But you can preserve your sexual and overall health by acknowledging the concerns of BPA.
With prevention and detox, you can safeguard against BPA.

Looking for a proven method of detox and revitalization?
Check out our G1 Performance Health program!
This genetic-based report and analysis, along with a private consultation will get you started on controlling your health and wellness for optimal wellbeing.
Do you want to feel invigorated, youthful, and energetic?
Do you want to have the best health you've ever had?
Are you ready to rejuvenate your life?
Sign up for G1 Performance Health consultation today.